Duterte orders gov't agencies to provide assistance to areas affected by 'Odette'
MANILA, Philippines — President Rodrigo Duterte has ordered concerned government agencies to extend assistance to people  affected by Typhoon Odette, which has already left the Philippine area of responsibility.
Acting presidential spokesperson and Cabinet Secretary Karlo Nograles on Monday said that Duterte tasked the Department of Human Settlements and Urban Development and the Department of Energy to help the typhoon victims.
"He instructed Department of Human Settlements and Urban Development Secretary Eduardo del Rosario to provide housing assistance to residents whose places of residence have been damaged by the typhoon," Nograles said in a statement, noting that the president talked to local government officials and evacuees in Argao, Cebu.
"President Duterte likewise instructed Department of Energy (DOE) Secretary Alfonso Cusi to call on the private sector to help and encourage gas stations to open and operate. In addition, the DOE is working double time to restore energy in Cebu. At the time of the President's visit to Cebu, electricity has been restored in some parts of Cebu for utilities such as hospitals, among others," he continued.
Meanwhile, the Department of Agriculture has allotted P445.1 million to assist affected farmers and fisherfolk in the region, Nograles noted.
During his visit to Bohol, Duterte reiterated that a big chunk of the National Disaster Risk Reduction and Management Council fund was used for the government's COVID-19 response.
Nograles also said that the chief executive pledged that the government will immediately provide the needs of typhoon-affected people.
"President Duterte underscored that while the effects of the typhoon is devastating even as the country continues its battle against COVID-19, the government must help because people need help," the spokesman said.
"He then committed that the national government will urgently provide for the needs of typhoon-hit areas and their residents, which include rice and water, construction materials for rebuilding of damaged houses, and housing assistance, with topmost priority given to the poor," he added.
Moreover, Duterte also pointed out that more funds can be used for response and recovery efforts with the 2022 budget of P5 trillion.
Furthermore, Nograles called on the public to "remain united in the midst of adversity."
"As we continue to fully assess the damage brought by typhoon Odette to our people's livelihood and property and to the local economy, let us remain united in the midst of adversity to help one another and exemplify the Filipino bayanihan spirit," he appealed.
Subscribe to our daily newsletter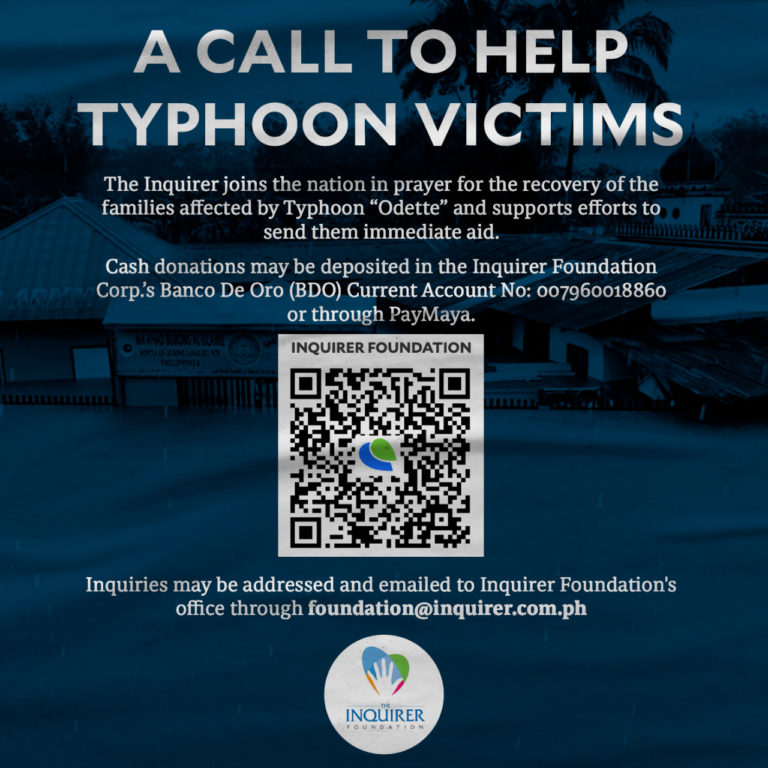 Subscribe to INQUIRER PLUS to get access to The Philippine Daily Inquirer & other 70+ titles, share up to 5 gadgets, listen to the news, download as early as 4am & share articles on social media. Call 896 6000.