Manila City Council allots P2.5 million for Typhoon Odette survivors
MANILA, Philippines — The Manila City Council heeded on Friday the call of Mayor Isko Moreno Domagoso and passed a resolution allotting P2.5 million in assistance for Cebu province and other areas in the Visayas and Mindanao that were badly hit by Typhoon Odette.
"Yesterday, we received a letter from our beloved mayor asking us if we might have a special session so that we could help our countrymen in the Visayas and Mindanao who were devastated by Typhoon Odette," Vice Mayor Honey Lacuna, who is the council presiding officer, said in Filipino.
"So this morning at 11:30, we had a special session and we set aside P2.5 million for those affected by Typhoon Odette," she added.
Of the amount, Lacuna said P1 million would be allotted to Cebu. The provinces of Bohol, Leyte, and Surigao del Norte will get P500,000 each.
"We commiserate without our countrymen who were badly affected by this very strong Typhoon Odette. We hope we could recover from what happened, especially now that Christmas is very near. I hope we can muster the courage to face this. Please accept this small assistance from the government of Manila," Lacuna said.
Extending assistance to calamity victims is nothing new under the leadership of Moreno, Lacuna pointed out.
According to her, the city also gave assistance to those affected by the Taal Volcano eruption and the Cagayan and Marikina floodings, among others.
"There have been several others to whom we have extended assistance in disasters like these. It's nothing new for the City of Manila to give assistance to our countrymen," Lacuna said.
For his part, Moreno has also appealed to Manileños to initiate a fund drive to boost the relief efforts for Typhoon Odette survivors.
He suggested local traders and volunteer groups supporting his presidential bid to start a fund-raising activity called "Tulong ng Manilenyo sa mga Nasalanta ni Odette."
"Thankful as we are that Metro Manila and Luzon were spared by the Typhoon Odette, I now appeal to kind-hearted Manilenos to share whatever they can for our Visayan and Mindanao brothers severely affected by the typhoon," Moreno said.
ATM
Subscribe to our daily newsletter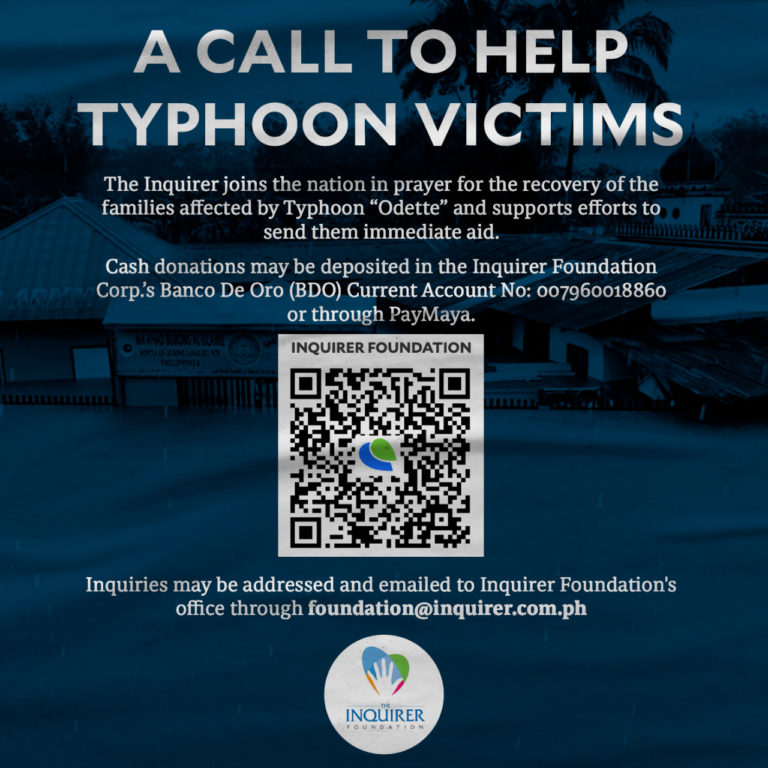 Subscribe to INQUIRER PLUS to get access to The Philippine Daily Inquirer & other 70+ titles, share up to 5 gadgets, listen to the news, download as early as 4am & share articles on social media. Call 896 6000.