Pacquiao cancels birthday celebration for Odette aid
MANILA, Philippines — Taking a break from tradition, presidential aspirant Sen. Manny Pacquiao canceled his birthday celebration so the funds could be used to send aid to victims of Typhoon Odette.
Pacquiao, who turned 43 on Friday, also decided to reduce the number of recipients who will receive cash and gift packs from him so he can send more relief goods to residents of areas devastated by the typhoon.
"Instead of the usual 5,000 people who receive gifts from me on my birthday, we will just make it 2,000. So that we can send the 3,000 to those affected by Odette," Pacquiao said on Friday.
During a distribution of relief aid and cash in Digos City, Davao del Sur, on Thursday, Pacquiao appealed to his friends not to give him birthday gifts, and instead use the money to buy relief goods.
The senator's friends and supporters volunteered aircraft to airlift relief goods, including a Boeing 737 and an Airbus A320.
He will be accompanied by his wife Jinkee in distributing the aid to affected families. Pacquiao said he would prioritize the areas most affected by Odette in the distribution of cash and relief goods.
—JULIE M. AURELIO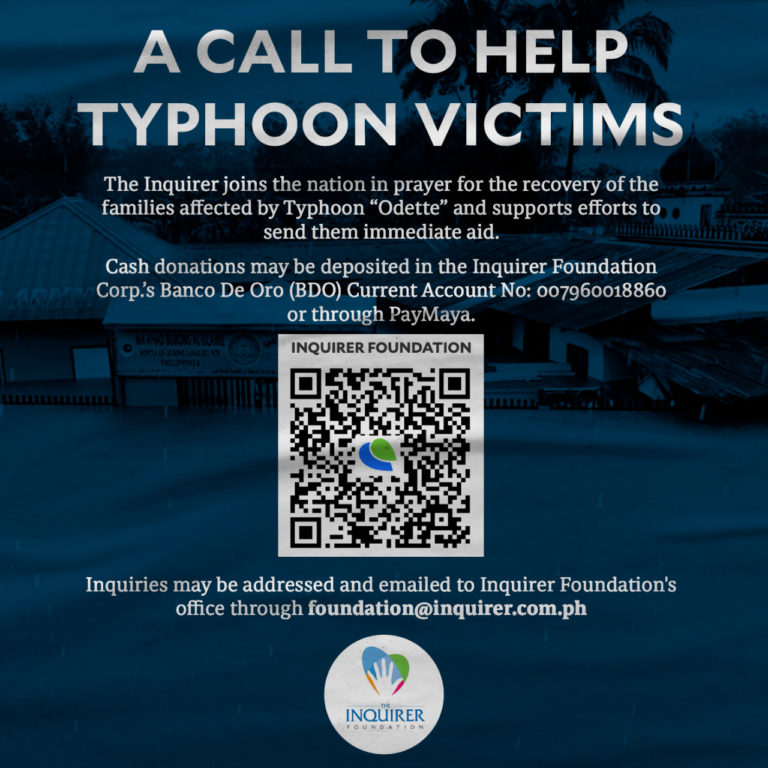 Subscribe to INQUIRER PLUS to get access to The Philippine Daily Inquirer & other 70+ titles, share up to 5 gadgets, listen to the news, download as early as 4am & share articles on social media. Call 896 6000.