DOH: Officials in disaster areas may reset vax days
MANILA, Philippines — The government will not stop its national vaccination drive, but local governments may choose to postpone vaccination days scheduled for their areas and instead prioritize relief operations in the wake of Typhoon Odette (international name: Rai).
Health Undersecretary Myrna Cabotaje said the mass vaccination drive in 11 regions was reset for Dec. 20 to Dec. 22 because of the typhoon, but local governments may opt to conduct mass inoculations in their areas after Dec. 22.
In other regions, mass vaccinations on Dec. 15 to Dec. 17 resulted in the administration of 2.3 million doses, which is 31 percent of the total target of 7 million doses, Cabotaje said.
Cabotaje said four officials — Health Secretary Francisco Duque III, Interior Secretary Eduardo Año, National Task Force Against COVID-19 chief implementer Carlito Galvez Jr. and his deputy Vince Dizon — had already announced that the vaccination drive would continue up to Dec. 22.
Up to local gov'ts
"But it's up to the assessment of the local government, which they would prioritize — the relief [operations] or the administration of vaccines. We will leave it to the judgment of the local government. They can administer the vaccines even after Dec. 22 if they think they cannot do it yet," she said at the Laging Handa briefing.
She also said that some vaccines might have been compromised because of power outages.
The Department of Health (DOH) prepared generator sets for areas where vaccines are stored, but the fuel supply may not be enough, she said.
She said the DOH also instructed authorities that if the power supply had been fluctuating and the temperature of the vaccines could not be maintained, the doses should be administered.
Vaccines' safety
But this should only be done if the health personnel are sure of the vaccines' safety. If they have doubts, the doses should be quarantined so that the DOH could assess their condition, she said.
She also said some regions canceled their vaccinations due to Odette, while some deliveries of doses and syringes did not push through. The government is aiming to fully vaccinate 54 million Filipinos by the end of the year.
In light of the additional problems brought by Odette, Sen. Francis Tolentino on Saturday urged the DOH to intensify its mass vaccination drive against COVID-19 by prioritizing unvaccinated citizens who are taking shelter in evacuation centers because of the typhoon.
In a radio interview, Tolentino said the government should take advantage of the situation that gathered vulnerable sectors in vaccination centers in Visayas and Mindanao.
—WITH A REPORT FROM MELVIN GASCON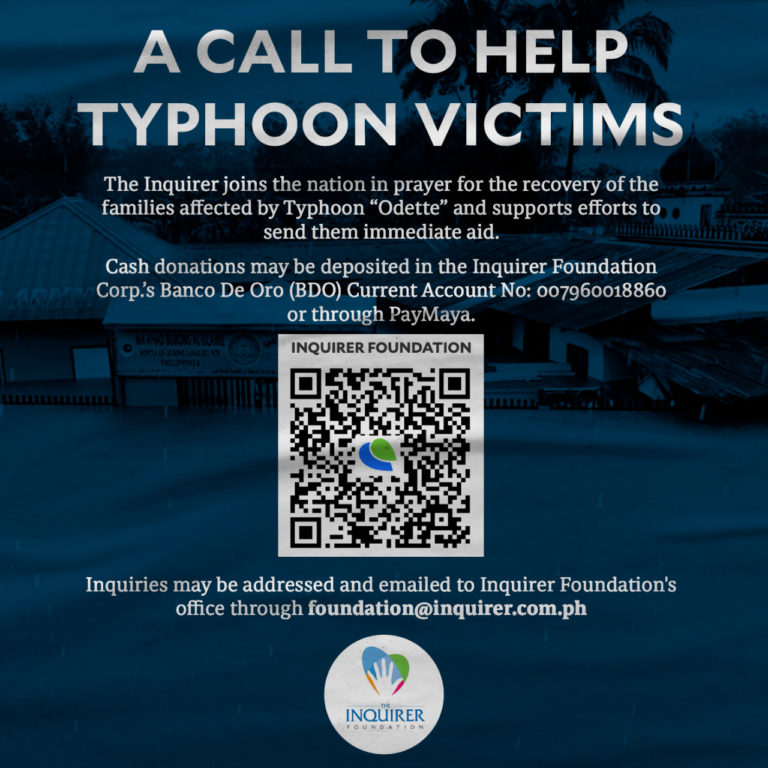 Subscribe to INQUIRER PLUS to get access to The Philippine Daily Inquirer & other 70+ titles, share up to 5 gadgets, listen to the news, download as early as 4am & share articles on social media. Call 896 6000.