Northern Mindanao records another fatality due to typhoon 'Odette'
ILIGAN CITY—Another fatality due to the onslaught of Typhoon "Odette" was reported in Northern Mindanao, bringing to two the total casualties in the region on Saturday.
Local broadcast station Magnum Radyo in Cagayan de Oro City reported that Gaudiosa Estrada, 75, was found dead on the downstream of a creek in El Salvador City, Misamis Oriental on Friday morning.
Estrada's grandniece Grace Ann said that they came from the local market on the morning of Thursday when they were unable to cross the creek through a spillway by noon because it had swelled.
At around 8 p.m., both of them already hungry, Estrada decided that they should just push their luck and cross the creek.
However, she slipped out of Grace Ann's hold while they were in the middle of the flooded spillway and was swept by the rampaging waters.
The other casualty in Northern Mindanao was a man struck by a fallen tree in San Fernando town, Bukidnon on Thursday.
JPV
RELATED VIDEO
Subscribe to our daily newsletter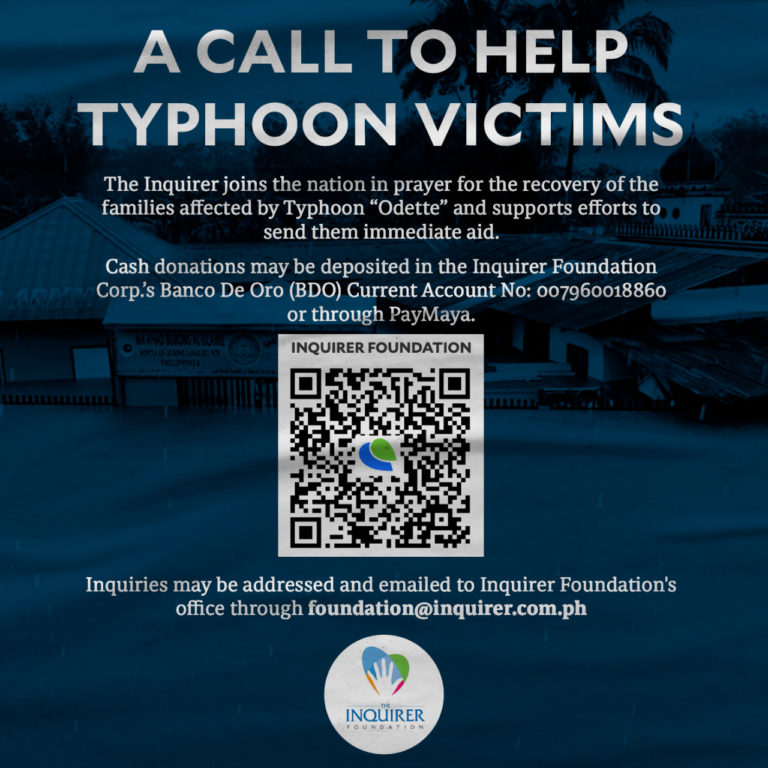 Subscribe to INQUIRER PLUS to get access to The Philippine Daily Inquirer & other 70+ titles, share up to 5 gadgets, listen to the news, download as early as 4am & share articles on social media. Call 896 6000.