Dinagat Islands 'leveled to the ground' by typhoon; governor appeals for help
DAVAO CITY – Dinagat Islands has been leveled to the ground by Typhoon Odette, Governor Arlene "Kaka" Bag-ao said on Saturday after the weather disturbance whipped the province on Friday.
"We have yet to establish communication and access among the 7 municipalities to know the extent of the damage. Our landscape in the aftermath is reminiscent, if not worse than when Yolanda hit our province," Bag-ao said.
Typhoon Odette made its second landfall in Dinagat Islands, province known for its pristine beaches and home to over 128,000 people.
Information from Dinagat Islands was extremely limited as a result of the crippled power and telecommunication lines amid a growing concern of possible loss of lives.
"Few casualties are still being confirmed in the capital municipality, with no data yet from the other towns," Bag-ao said.
She, however, shared that preemptive steps taken by the provincial government and communities were crucial.
"So far, early preparation by our communities have ensured our survival. However, we have lost our homes. Walls and roofs were torn and blown off by Odette like paper," Bag-ao added.
"We have a dwindling supply of food and water. Electricity and telecommunications are down. This is why we urgently and humbly ask for everyone's help," Bag-ao said.
The governor said that hospitals in the province "have also suffered significant damage rendering some of them inoperable."
"The fields and boats of our farmers and fisherfolk have been decimated. Most of our commercial and cargo vessels, in spite of taking all necessary precautions, are now unsuitable for sea voyages effectively cutting us off from the rest of the country," Bag-ao said.
Bag-ao shared that the provincial government sent a team to mainland Mindanao "to find a way to deliver our call for help through all means possible."
Based on the initial assessment of the provincial government, the residents urgently need food, potable water, temporary shelters, fuel, hygiene kits, and medical supplies.
"We may have survived, but we cannot do the same in the coming days because of our limited capacities as an island province. Through your help, we will be able to rise again," Bag-ao said.
gsg
RELATED VIDEO
Subscribe to our daily newsletter
Click here for more weather related news.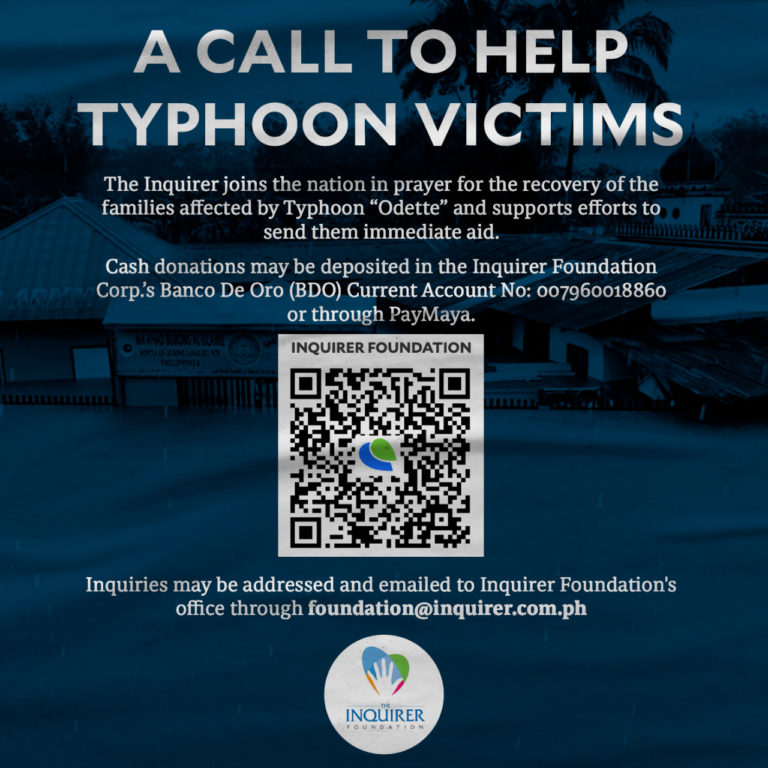 Subscribe to INQUIRER PLUS to get access to The Philippine Daily Inquirer & other 70+ titles, share up to 5 gadgets, listen to the news, download as early as 4am & share articles on social media. Call 896 6000.