Despite DOH 'Odette' advise, South Cotabato town brings COVID-19 jabs to remote areas
DAVAO CITY––Despite the Department of Health (DOH) advise to cancel the COVID-19 vaccination days due to Typhoon "Odette," Lake Sebu town in South Cotabato province pushed through with the second round of the "Bayanihan, Bakunahan" on Thursday, bringing the inoculation drive to far-flung communities.
Dr. Jocelyn Bayquin, Lake Sebu health officer, said Thursday they were bringing the COVID-19 vaccination drive, as well as other health services, to remote areas of the town "all without fanfare."
In a statement, she said one of the geographically isolated and disadvantaged areas (GIDA) served Wednesday by the Municipal Health Office (MHO) was Sitio Blit in Barangay Ned. The area could be reached after at least half-a-day travel on good weather and road conditions.
At least 181 residents in the village were administered the first dose of the COVID-19 vaccine there, Bayquin said.
In an earlier advisory, the DOH reset to Dec. 20-22 the Bayanihan Bakunahan Part 2 scheduled Dec. 15-17 in some regions due to the threats of Odette.
The areas covered by the postponement include Regions V and IV-B in Luzon; Regions VI, VII, and VIII in the Visayas; and Regions IX, X, XI, XII, Caraga, and the BARMM in Mindanao.
Lake Sebu town is the tourism capital of South Cotabato in Region XII.
Dr. Rogelio Aturdido, South Cotabato health chief, said Lake Sebu proceeded with the vaccination in so-called GIDAs as the people there had been anticipating the inoculation drive.
Canceling the vaccination in these areas would be difficult considering their remote locations, he said over a local radio station.
The Provincial Health Office augmented the MHO in the COVID-19 vaccination drive in different parts of the town, he said.
No storm warning signal was hoisted Thursday over South Cotabato.
lzb
Subscribe to our daily newsletter
Click here for more weather related news.
For more news about the novel coronavirus click here.
What you need to know about Coronavirus.
For more information on COVID-19, call the DOH Hotline: (02) 86517800 local 1149/1150.
The Inquirer Foundation supports our healthcare frontliners and is still accepting cash donations to be deposited at Banco de Oro (BDO) current account #007960018860 or donate through PayMaya using this link.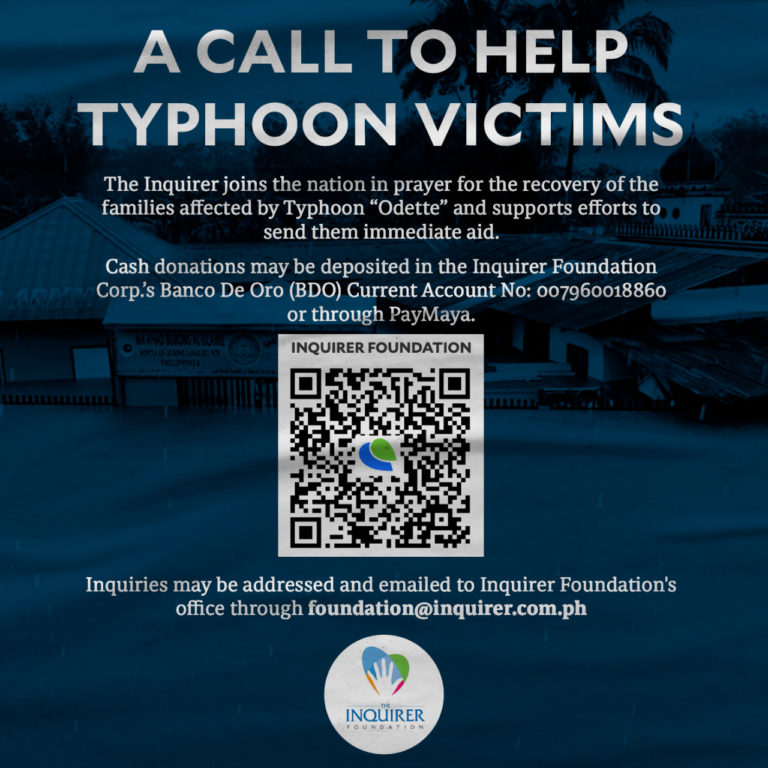 Subscribe to INQUIRER PLUS to get access to The Philippine Daily Inquirer & other 70+ titles, share up to 5 gadgets, listen to the news, download as early as 4am & share articles on social media. Call 896 6000.