Siargao Airport terminal 'totally' damaged by 'Odette,' says solon
MANILA, Philippines — Surigao del Norte Gov. Francisco "Lalo" Matugas and former Gov. Sol Matugas were trapped while visiting evacuation centers in Siargao as the Siargao Airport terminal was "totally damaged" due to Typhoon Odette, the Surigao del Norte 1st District Rep. Francisco Jose "Bingo" Matugas said Friday.
"We have established initial contact with Siargao Airport OIC Mr. Richard Alas. The good news is Gov Lalo & Sol Matugas is safe despite being trapped while visiting evacuation centers in Siargao," the congressman said in a Facebook post.
"Also, the Siargao Airport runway is clear of debris. Thus, planes and choppers carrying relief goods can land. It is regrettable however that the Siargao Airport Terminal was totally damaged. Per Mr. Alas' initial assessment, the damage of Odette in Siargao is devastating," he added.
He said there are no updates yet regarding casualties.
"By 10 a.m. today, NDRRMC (National Disaster Risk Reduction and Management Council) will fly 2 choppers from Davao to make an aerial assessment of the damage in Siargao & the whole of Surigao del Norte. They will also establish VSAT (Very Small Aperture Terminal) communications in Siargao so we can get direct updates from our LGU officials," Matugas said.
"Also, as of this posting Phil. Coast Guard plane is already en route to Siargao," he added.
Typhoon Odette made landfall in Siargao Island, Surigao del Norte at 1:30 p.m. on Thursday, according to the Philippine Atmospheric Geophysical and Astronomical Services Administration (Pagasa).
Pagasa said that as of 7 a.m. Friday, the center of the eye of typhoon Odette was located 155 kilometers  (km) west southwest of Iloilo City or 90 km south southeast of Cuyo, Palawan. Moving westward at 15 kilometers per hour (kph), the typhoon now has maximum sustained winds of 155 kph near the center and gustiness of up to 235 kph.
/MUF
Subscribe to our daily newsletter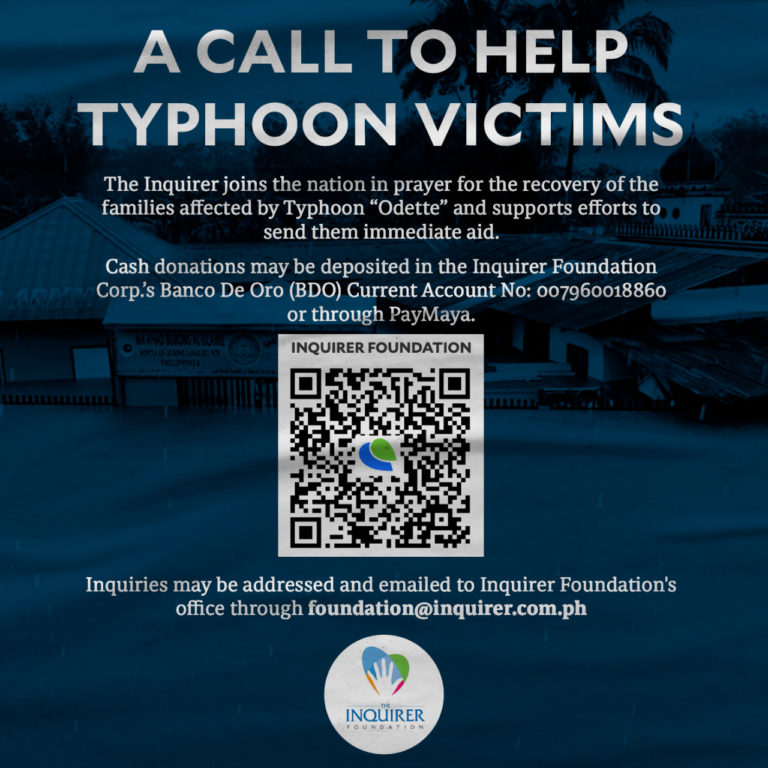 Subscribe to INQUIRER PLUS to get access to The Philippine Daily Inquirer & other 70+ titles, share up to 5 gadgets, listen to the news, download as early as 4am & share articles on social media. Call 896 6000.