1 dead, 2 injured due to Typhoon Odette — NDRRMC
MANILA, Philippines — Typhoon Odette has left one person dead and two others injured, the National Disaster Risk Reduction and Management Council (NDRRMC) said Friday.
Based on the situationer report of NDRRMC, the fatality is a male aged between 11 and 14.
Meanwhile, the two injured individuals are also male within the 19 to 25 age group.
In an interview with ABS-CBN News Channel's Rundown, however, Iloilo City Mayor Jerry Treñas also reported that a 54-year-old woman died after a bamboo pole, blown away by strong winds, struck her house.
"At the moment, there is one casualty due to bamboo that fell on her house.  The casualty is one 54-year-old female living near a cluster of bamboos. The bamboo fell on her house and she immediately passed away," Treñas said in an interview on ABS-CBN News Channel's Rundown.
"We are still waiting for reports coming from the ground and our CDRRMO (City Disaster Risk Reduction Management Office) is now collating all reports so we can make the final report," he added.
Treñas noted that strong winds toppled trees and electrical poles in the city.
"Just now, it's very calm. It's like a regular day, but starting about 12:00 midnight, there were very, very strong winds, and never in my 65 years and in my 30 years of public service have I experienced these very strong winds, not very strong rains, but very strong winds," he said.
Over 4,000 people living in coastal areas were earlier evacuated, according to the mayor.
"Power has not yet been restored since the utility company is going around and checking their electrical poles and lines.  Most of the damage is on the private houses because their roofs fell and some of the houses were destroyed because of fallen trees. There's a lot of old trees here in Iloilo," he added.
Tropical Cyclone Wind Signal (TCWS) No. 3 is still in effect in Iloilo City as of the 5 a.m. bulletin of the Philippine Atmospheric Geophysical and Astronomical Services Administration.
The eye of "Odette" was last spotted approximately 75 kilometers southwest of Iloilo City as of 4:00 a.m.
gsg
RELATED VIDEO
Subscribe to our daily newsletter
Click here for more weather related news.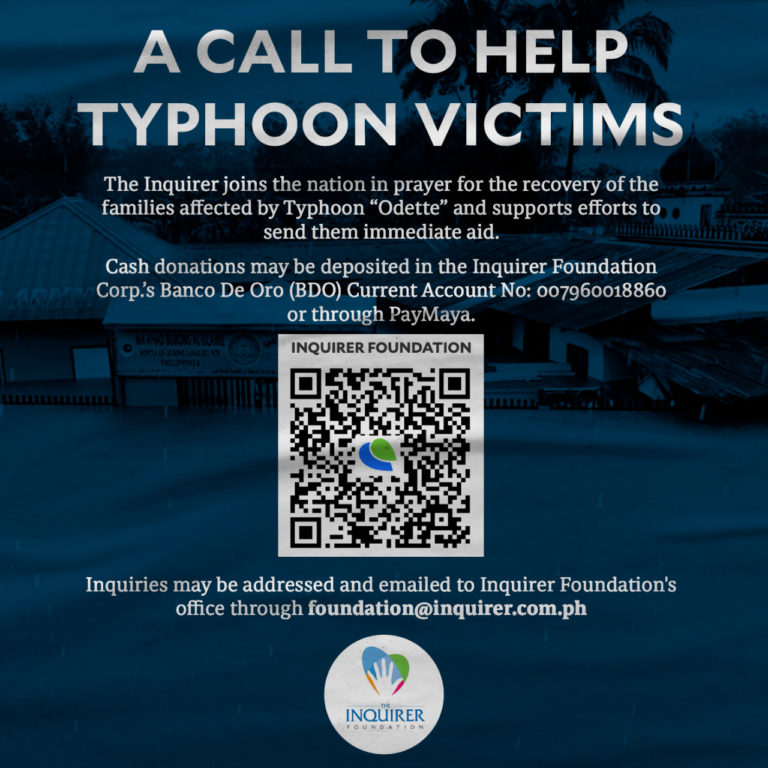 Subscribe to INQUIRER PLUS to get access to The Philippine Daily Inquirer & other 70+ titles, share up to 5 gadgets, listen to the news, download as early as 4am & share articles on social media. Call 896 6000.