Signal No 4 in Southern Leyte, Bohol, Dinagat Islands, Surigao del Norte, Siargao, and the Bucas Grande Islands
'Odette' now a super typhoon, says US weather bureau
MANILA, Philippines — Typhoon Odette (international name: Rai) has turned into a super typhoon as it is projected to make landfall on Thursday, the U.S.-based Joint Typhoon Warning Center (JTWC) has reported.
In its latest bulletin, the JTWC said Odette is currently packing maximum sustained winds of 140 knots — 259 kilometers per hour (kph) — with gustiness of 170 knots (340 kph).
"[Super Typhoon Rai] has undergone an impressive rapid intensification," JTWC said in its report.
Super Typhoon Odette is located approximately 481 nautical miles (890 kilometers) southeast of Manila, going westwards at 14 knots (25 kph) over the past six hours, the JTWC added.
The Philippine Atmospheric, Geophysical and Astronomical Services Administration (Pagasa) also hoisted Signal No 4 in Southern Leyte, the eastern portion of Bohol, the Dinagat Islands, Surigao del Norte including Siargao, and the Bucas Grande Islands, where very destructive typhoon-force winds are now prevailing or are expected within 12 hours.
Pagasa, in its latest bulletin, said Odette will continue moving generally westwards over the Philippine Sea with the center of its eye forecasted to make landfall in the vicinity of the Dinagat Islands, the Siargao-Bucas Grande Islands, or the northern portion of Surigao del Sur on Thursday noon or afternoon.
"Considering the recent trend in its intensification, the typhoon may reach a pre-landfall peak intensity of 175 to 195 kph prior to landfall," Pagasa added.
/MUF
RELATED VIDEO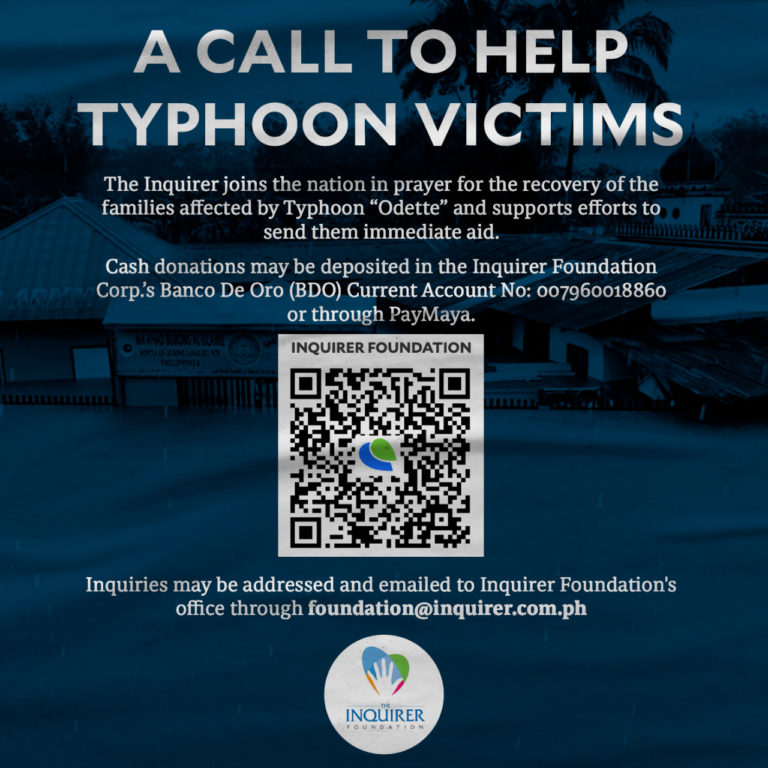 Subscribe to INQUIRER PLUS to get access to The Philippine Daily Inquirer & other 70+ titles, share up to 5 gadgets, listen to the news, download as early as 4am & share articles on social media. Call 896 6000.