Little Azkals: Up close and personal
One of the most successful national football teams in 2011 is the Philippine Under 13 (U13) squad.
Tagged as the Little Azkals, the U13 team gained respect by being the youth team that  managed to put up decent wins in a prestigous international event despite  formidable odds.
Scouted back in March 2011 from all over the country by head coach Oliver "Bing Bing" Colina and his staff and made to undergo training barely a month in Cebu before being sent to Malaysia, the team exhibited an extraordinary bond and managed to come home with three wins and three draws in 10 matches played in the Asian Football Confederation (AFC) U13 Festival of Football.
While the team is very proud of its victories over Cambodia—whom they blanked twice—and Laos, the Little Azkals were also commended for forcing powerhouse Indonesia to a 2-all draw.
The team's achievement was a surprise and even German football expert Eckhard Krautzun credited the squad for being a "very disciplined team."
The Little Azkals is made up of Major Dean Ebarle of the Abellana National School (ANS); Mario Lorenzo Ceniza of Springdale; Moiselle Angelo Alforque and Vincent Lobitos of the Don Bosco Technology Center (DBTC); Kintaro Miyagi of Bright Academy; Lawrence Colina of the University of Southern Philippines Foundation (USPF); Lorenzo Genco; Yared Anton, Ian Daniel Eamague, Kyric Parao and JHenry Hamdam of the Negros Oriental Football Assocation (NORFA); Mason Trent Vergara of Dumaguete City; Darios "Jed" Diamante and Javier Romero-Salas of the Davao FA; Sebastian Patangan of the Dipolog FA; Jeremaih Borlongan and Dimitri Lionel Limbo of the Cagayan de Oro-Misamis Oriental FA; Harel Dayan, Josh Albert Miller, John William Abraham, Ray Vincent Sanciangco and Marco Alessandro Casambre of the Rizal Football Association (RIFA).
With the cohesiveness that the team has achieved in the so little time that they have spent together, the Little Azkals is the team earmarked to represent the Philippines in the qualifier for Qatar World Cup 2022 as it is hope to be the first team to undergo a 10-year grassroots program of the Philippine Football Federation (PFF).
In a conversation with the Little Azkals, the boys shared how proud and happy they are to represent the country and how they have made football their life without discounting their education.
Tasked as the team captain, Jed leads his teammates in answering the questions while the rest listen.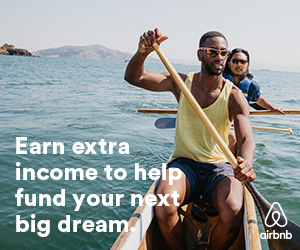 CDN: Did any of you expect to become a member of the national team? Why?
LITTLE AZKALS: No
Harel: Because dati mataba ako.
Jhenry: Dati maliit ako.
Jed (Team Captain): Because before we were just ordinary football players in our schools—ordinary because we had to go through the stages of growing up.
CDN: How did they feel when they made the team?
LITTLE AZKALS: Happy and proud.
CDN: Why football?
LITTLE AZKALS: Why not?
JED: Because of the intensity of the game, the build up of the team and team workouts.
CDN: Being apart from each other for most of the time, could they still be cohesive as a team?
KINTARO: Yes, coz we still have connections through the Facebook.
ANTON: We are a team, we're always connected.
CDN: If you boys weren't playing football, what would you have been playing?
LITTLE AZKALS: Computer!
JED: I might have become a nerd because if I hadn't gotten into football I would not have become physically fit, I would have just been studying and studying.
CDN: For how long will you boys be playing football, how committed are you to the sport?
LITTLE AZKALS: We will still be football players in the future.
DIMITRI: We are very committed, football is our life.
CDN: Who are your football idols?
LITTLE AZKALS: Our coaching staff (Colina,, Aeyh Fabroada, Eleazar Toledo, Noel Marcaida), Lionel Messi, Xabi Alonso, Stephan Shrock, Thomas Mueller, Chieffy Caligdong, Iker Casillas.
CDN: How do you find balance between your studies and football?
LITTLE AZKALS: Through discipline, dedication, exercise and commitment
CDN: Do your parents support your being football players?
LITTLE AZKALS: Yes, we get their full support.
CDN: For each of you, what do you consider as your biggest achievement?
LITTLE AZKALS: Being part of the national team.
CDN: As a team, what would you consider as your heartbreaking loss?
LITTLE AZKALS: When we lost to DBTC on a penalty shootout during the Treadtel Cup.
CDN: What team/teams would you consider as the toughest that you have gone against with?
LITTLE AZKALS: Thailand, Vietnam and Cambodia.
CDN: What do you aspire to become?
LITTLE AZKALS: Become an Azkal
CDN: What do you find difficult as a team:
LITTLE AZKALS: That we are constantly separated from each other and when we don't get enough sleep during training or matches.
CDN: How would you encourage others to play football?
LITTLE AZKALS: Show them the benefits of playing the sport.
ANTON: Let them play and have fun.
CDN: What is your message to others who aspire to become members of the national team?
LITTLE AZKALS: Try and try until you succeed, don't lose hope, don't stop playing soccer, and work hard.
CDN: Do you have a message you wish to convey to everyone?
LITTLE AZKALS: Please support the Little Azkals, please like us on Facebook.
Subscribe to INQUIRER PLUS to get access to The Philippine Daily Inquirer & other 70+ titles, share up to 5 gadgets, listen to the news, download as early as 4am & share articles on social media. Call 896 6000.