Sinkhole stirs village still nervous on quake
DUMANJUG, Cebu—Residents of a village here expressed alarm over a sinkhole that formed after an explosion, reviving tension in a community that is still nervous following an intensity 6.9 earthquake recently.
The hole was first discovered by a farm caretaker in Barangay Cambuang on Friday. It was initially the size of a frying pan, said Walter Pesablon, 36, who was watching over a 3-hectare farm in the village.
Pesablon said he didn't pay much attention to the hole at first, but when he returned to look at it after having breakfast, he noticed the soil moving and cracks forming around the hole.
An hour later, an explosion shattered the early morning silence of the village.
Pesablon said he checked again and saw a hole with a diameter of about 10 meters. By noon, it grew to 12 meters, the farm caretaker said. The next day, the hole had grown to about 20 meters in diameter and it appeared to be further increasing in size.
Residents, according to Pesablon, expressed alarm at the hole and speculated on how deep it was.
Jojo Quirante, the village chair, said some residents threw a coconut into the hole to check how deep it was judging from the sound of the coconut hitting bottom. They heard no sound.
Its depth could be estimated by a 14-foot wooden electric post that the hole swallowed, said Quirante.
"All my life, this is the first time I encountered this kind of unusual event," said Quirante.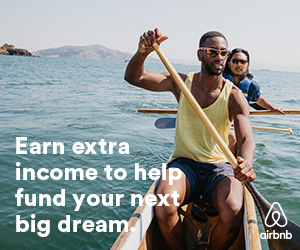 The area has been cordoned off while two policemen and two village watchmen tried to prevent people from getting near as the hole continued to expand.
Eddie Llamedo, spokesperson of the Mines and Geosciences Bureau (MGB) in Central Visayas, said the occurrence was not unusual, saying sinkholes could also be found in Alcoy town and other parts of Cebu because of limestone formation.
"It is just part of the natural depression of surface topography," said Llamedo. He said the intensity 6.9 quake last Feb. 6 caused ground tension cracks. Prolonged rains made the cracks bigger.
Llamedo said MGB would send geologists to the area on Monday to check.
According to the United States Geological Survey (USGS), sinkholes are common where the earth underneath is made of limestone, carbonate rock, salt beds or rocks that can be dissolved by ground water circulating through them.
In its website, USGS said spaces and caverns develop underground when the rock dissolves. If there is not enough support for the earth above the spaces, a sudden collapse of the land surface can occur, the USGS said.
Subscribe to INQUIRER PLUS to get access to The Philippine Daily Inquirer & other 70+ titles, share up to 5 gadgets, listen to the news, download as early as 4am & share articles on social media. Call 896 6000.