Aguinaldo museum in Baguio now 'interactive,' for other heroes, too
BAGUIO CITY—In 1985, a daughter of revolutionary hero Emilio Aguinaldo built a museum in the summer capital to house what the family claims is the original Philippine flag that was unfurled in 1898 in Kawit, Cavite, which she had found tucked under her father's death bed.
Twenty-six years later, the grandchildren of Cristina Aguinaldo-Suntay have decided to convert the facility, located on Happy Glen Loop here, into an interactive museum that is now dedicated to revolutionaries of various eras who helped bring about true independence for the country.
A life-size papier-mâché statue of Andres Bonifacio, the founder of the Katipunan and Aguinaldo's rival for leadership of the Philippine Revolution, now stands in a gallery of heroes at an indoor balcony, as if standing watch over the deteriorating flag.
The statues of national hero Jose Rizal, Apolinario Mabini, Emilio Jacinto, Antonio Luna and Gregorio del Pilar also stand in the gallery.
Not just about Aguinaldo
Emilio Aguinaldo Suntay III, Aguinaldo's great-grandson and museum curator, said a life-size statue of Gabriela Silang will also be joining the gallery of heroes, even if her feats of heroism occurred much earlier than 1898, when Aguinaldo proclaimed Philippine independence from Spain.
"This [museum] is not just about Aguinaldo anymore. We have included all our heroes because they all worked to bring us our freedom," Suntay said.
Artists from Baguio City, La Union and Pangasinan have helped in the museum's evolution, donating artworks or selling them for a minimal fee.
"We want to show younger generations the best reenactment and the best description of our heroes. Since we had no photograph of Gabriela Silang [who was executed by the Spanish colonial government in September 1763], we sent out artists to meet her descendants, hoping to draw a copy of her face for the statue," he said.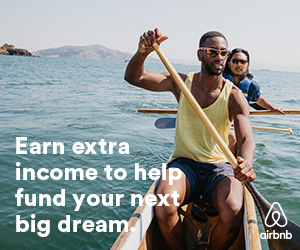 The Aguinaldo family is hoping to complete the gallery in time for the 113th Independence Day commemoration today, when the museum will be open to guests and the public.
Interactive experience
Making the museum an "interactive experience" is meant to appeal to a younger generation of Filipinos, who only access information about Philippine history from a multitude of nonscholarly sources online.
"We had to reinvent [the museum because] books in public high schools are no longer enough. With the use of photographs and other media, we wanted to capture the imagination of [every visitor]," Suntay said.
The original museum contained closets filled with Aguinaldo's clothes and military uniforms, a cabinet displaying his handwritten journals, his tobacco pipe and pens, a wooden desk that dominated a corner of the main display room, as well as his wheelchair.
Today, after a two-year renovation, the museum has an entirely new face. Visitors are divided in small groups as they travel through a maze of corridors.
Diorama tour
The 20-minute tour starts with a diorama of the Battle of Zapote Bridge in Cavite in 1897, where Aguinaldo defeated the Spanish Army and freed the Cavite towns. Accompanying sound effects feature gunfire, exploding cannons and the war cries of revolutionaries as they charge the Spanish soldiers.
"This was done by local painters and is a more accurate depiction [of history]," Suntay said.
Another diorama depicts Aguinaldo being sworn in as the first President of the Philippine Republic, one of the original displays in the old museum. Old newspapers, journals and personal effects of Aguinaldo are displayed in one corner.
Visitors then cross a hanging wood-and-rope bridge which leads to a display of Gregorio del Pilar's flag and another war flag used by Aguinaldo.
Sun with a human face
The tour ends in a room lit only by a skylight, overlooked by the gallery of heroes' statues.
At the center of the room stands a wooden display case carved by Baguio-based sculptor Ben Hur Villanueva, inside which lies the tattered flag, distinctive for its image of a sun with a human face.
The room temperature is kept at 25 degrees Celsius, and a gauge allows museum employees to control the room's humidity.
Suntay said he hopes the tour would inspire students, especially those in grade school, about the country's true heroes.
"We have to be vigilant about our collective freedoms. Children should learn that value," he said.
Suntay said Aguinaldo's voice would soon resonate in the flag room once Australian experts are able to digitize the hero's voice recordings.
Aguinaldo used to record his thoughts and often discussed his views on the politics of his time, he said.
Though the museum is now also home to the country's other heroes, it will always be his great grandfather's legacy, said Suntay.
Subscribe to INQUIRER PLUS to get access to The Philippine Daily Inquirer & other 70+ titles, share up to 5 gadgets, listen to the news, download as early as 4am & share articles on social media. Call 896 6000.