Ambo, Quinta, Rolly, and Ulysses
Pagasa 'retires' names given to previous devastating typhoons 
MANILA, Philippines — The Philippine Atmospheric, Geophysical and Astronomical Services Administration (Pagasa) on Wednesday announced that it has officially retired four typhoon names as these brought P1 billion in damages.
In a Facebook post, the state weather bureau announced that tropical cyclone names from the 2020 list Ambo, Quinta, Rolly and Ulysses have been decommissioned.
Such names will be replaced by Aghon, Querubin, Romina, and Upang, respectively in the 2024 list. Previously, Pagasa said that it has four sets of names for tropical cyclones that are used every four years.
According to Pagasa, the criteria for tropical cyclone name decommissioning are: If the typhoon leaves 300 or more people dead, or leaves P1 billion or more worth of damage.
To recall, Typhoon Ambo battered  part of Visayas in May 2020, bringing P1.574 billion in damages, according to the National Disaster Risk Reduction and Management Council (NDRRMC).
Typhoon Quinta, meanwhile, made landfall Albay twice then barreled through Quezon, Marinduque, and Oriental Mindoro, from Oct. 25 to 26. The typhoon left 27 fatalities and P4.223 billion in damages.
Supertyphoon Rolly, dubbed as the world's strongest typhoon for 2020, caused P17.875 billion in damages and left 25 people dead.
And Typhoon Ulysses, which drenched parts of Luzon including Metro Manila, left 101 dead and P20.261 billion in damages, as per the NDRRMC.
JPV
Subscribe to our daily newsletter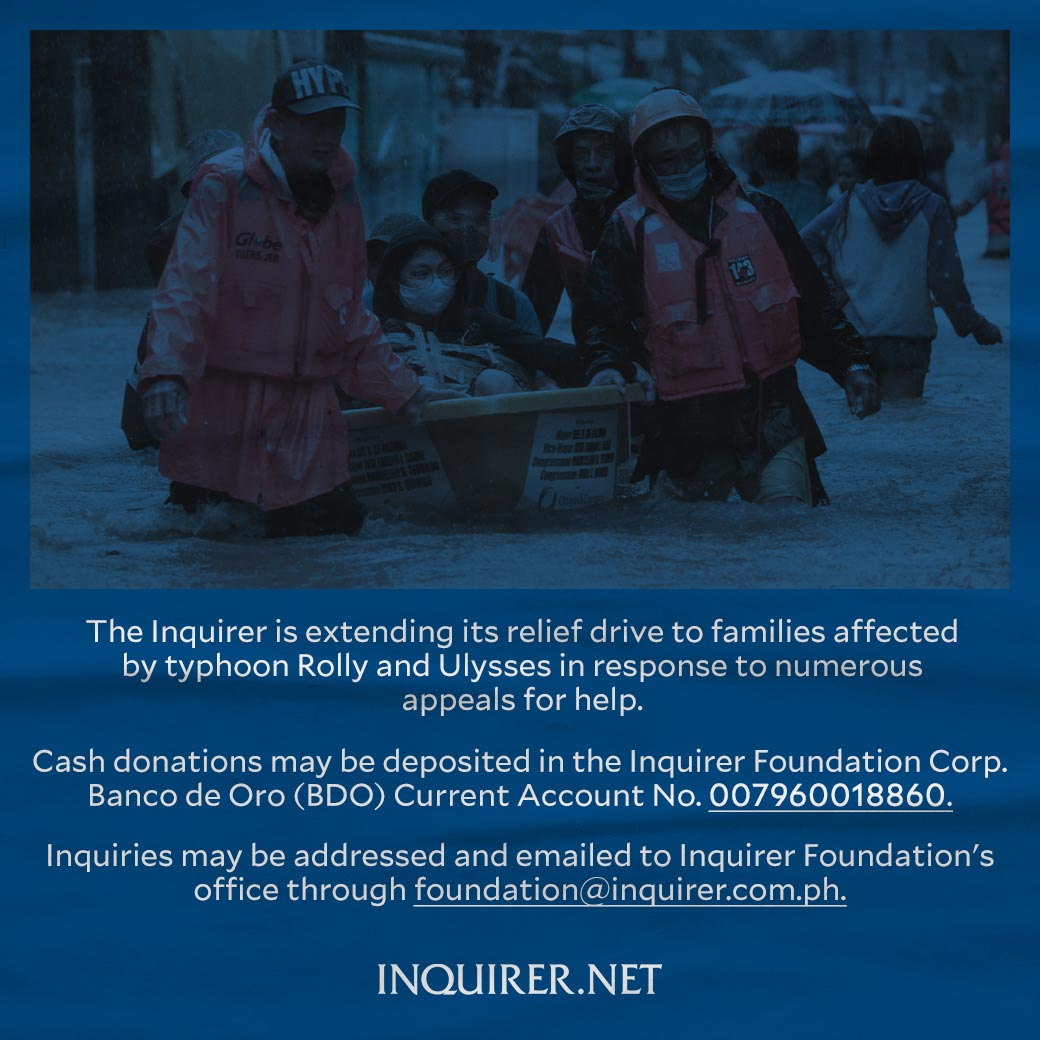 Subscribe to INQUIRER PLUS to get access to The Philippine Daily Inquirer & other 70+ titles, share up to 5 gadgets, listen to the news, download as early as 4am & share articles on social media. Call 896 6000.