NIA: Magat Dam water release 'not main cause' of  Cagayan, Isabela flooding
MANILA, Philippines — The National Irrigation Authority (NIA) has stood firm on its position that Magat Dam's water discharge due to Typhoon Ulysses "is not the main cause of massive flooding in the provinces of Isabela and Cagayan."
The acting department manager of NIA's Public Affairs and Information Office, Eden Victoria Selva, said the agency has shown during a House of Representatives hearing on the Isabela and Cagayan floods that the maximum volume released from Magat Dam was only at 6,703 cubic meters per second — a far cry from Cagayan River's carrying capacity of 25,400 cubic meters per second.
"[…] It is noted that the carrying capacity of the Cagayan River is 25,400 m3/s while the maximum volume of water released from the Magat Dam is only 6,706 m3/s indicating that water discharge of Magat Dam due to Typhoon Ulysses is not the main cause of massive flooding in the provinces of Isabela and Cagayan," Selva said in a letter to INQUIRER.net on Friday.
This comes amid the belief among Region II residents that the Magat Dam water discharge caused the floods in Cagayan and Isabela as locals said areas not usually experiencing floods were engulfed in waters as high as a two-story building.
NIA also clarified that they gave ample warnings about Ulysses' possible effects to the areas as state meteorologists predicted that the typhoon would hit Quezon province and Central Luzon as well as areas near the Cagayan Valley and Magat Dam.
Selva explained that the release of water is necessary to prevent problems that may arise if the dam reaches or breaches its critical level of 193 meters.
"The [NIA] strictly observed the Magat Dam Protocol on Dam Discharge and Flood Warning Operation during the flood operation due to Typhoon Ulysses (Vamco)," Selva said in the letter.
"NIA-MARIIS officials have warned residents living near low-lying areas, particularly those adjacent to and along Magat River using different communication mediums to move to higher and safer places as the dam continues to release water starting November 9, 2020, two (2) days before the first landfall of Typhoon Ulysses at Patnanungan, Quezon," she added.
NIA's letter to INQUIRER.net was in response to a previous story on the controversial comment of Cagayan Gov. Manuel Mamba on Muslims during a Senate hearing.
READ: Hataman: Apology accepted but Cagayan Gov must still explain comment on Muslims
After Typhoon Ulysses pummelled Luzon, several Isabela residents told INQUIRER.net that they believe Magat Dam's water discharge caused the flood because even areas not affected by flooding in the previous years were submerged.
WATCH: Magat Dam and the Cagayan-Isabela flooding: Is NIA to blame?
READ: Not only Marikina and Rizal: Isabela submerged, too; appeals for aid
KGA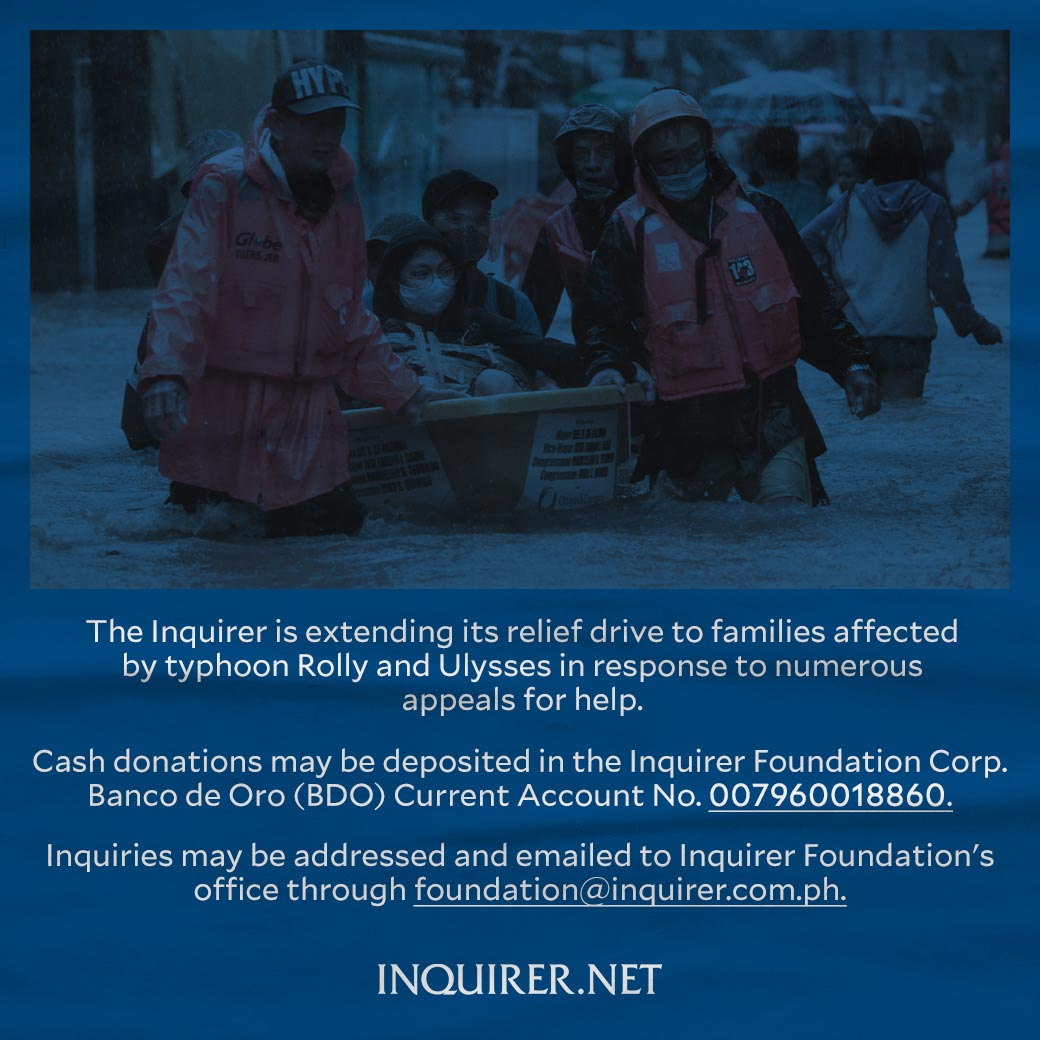 Subscribe to INQUIRER PLUS to get access to The Philippine Daily Inquirer & other 70+ titles, share up to 5 gadgets, listen to the news, download as early as 4am & share articles on social media. Call 896 6000.