Sex jokes insult women – CHR tells Duterte
MANILA, Philippines — Instead of making sexist and misogynistic jokes, President Rodrigo Duterte should instead focus on making the government's typhoon relief and recovery efforts more inclusive, an official of the Commission on Human Rights (CHR) said on Wednesday as the world marked the International Day to End Violence Against Women.
"We cannot let pass these sex jokes and sexist remarks without exercising our constitutional mandate to advise government in the fulfilment of its obligations," CHR Commissioner Karen Gomez Dumpit said in a statement.
"We remind the President and other high-ranking officials of their obligation not to perpetuate nor tolerate violence against women," she added.
Earlier, Duterte poked fun at a Cabinet official for having "plenty of women" during a response briefing on the effects of Typhoon "Ulysses" (international name: Vamco).
He then joked about an acquaintance who died because of the lack of women.
When asked to comment on the President's remarks, presidential spokesperson Harry Roque Jr. said the former just wanted to lighten the mood in light of the many problems faced by the country.
Not to be tolerated
Dumpit condemned "the normalization and trivialization of sex jokes and sexual objectification of women" as she reminded the President and other government officials that such remarks were forms of violence against women "and should not be tolerated nor excused."
She pointed out that the Philippines was a signatory to the Convention on the Elimination of All Forms of Discrimination Against Women, adding that there were laws that oblige the government to prevent all forms of violence.
"Dismissal of remarks that make light of women's sexual objectification and which justify the same as a 'means of coping' with stress send the message that sexism in government is normal and that the government takes the issues of women and girls lightly," Dumpit said. She also questioned the prudence of such remarks especially as women were disproportionately affected by the recent typhoons to hit the country.
"We remind the President that during the height of the typhoon, a girl was raped and was later found half-naked, bleeding and unconscious on a vacant lot in Paluig, Zambales; a woman gave birth in an evacuation center; and many women and girls had to deal with the impact of the disaster — often left to source water, food, and care for children, the ill and the elderly," Dumpit said.
"Rather than the sexual objectification of women—seeing women's only function is to serve men's sexual pleasures — what should have been made visible in the briefing is the need for immediate and mainstreamed gendered responses and addressing the importance of protecting women and girls during and postdisaster," she added.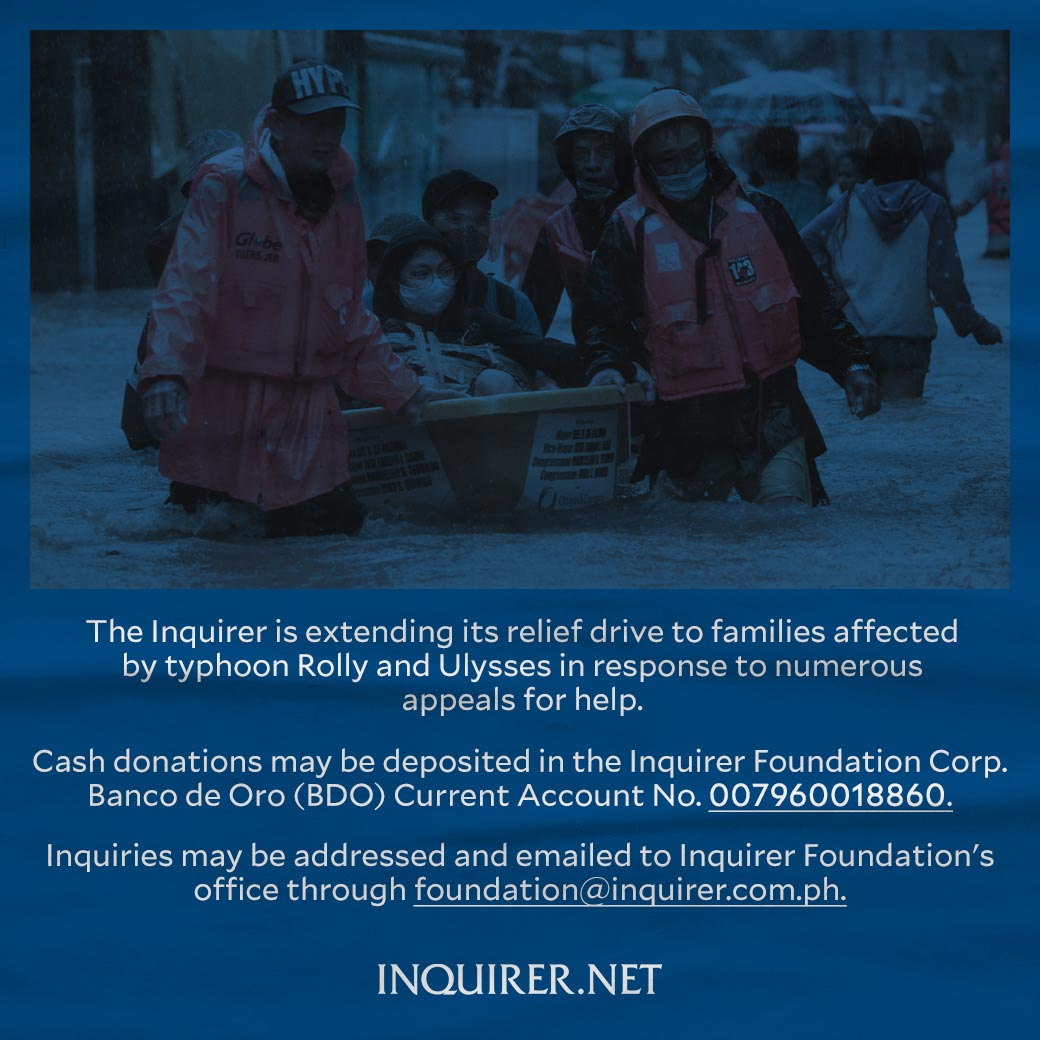 Subscribe to INQUIRER PLUS to get access to The Philippine Daily Inquirer & other 70+ titles, share up to 5 gadgets, listen to the news, download as early as 4am & share articles on social media. Call 896 6000.