Gordon bats for better supervision of NIA after severe flooding in Cagayan, Isabela
MANILA, Philippines—Senator Richard "Dick" Gordon demanded better supervision of the National Irrigation Administration to avoid a repeat of the disastrous floods that submerged Cagayan and Isabela after the onslaught of Typhoon Ulysses.
"We cannot solve everything thru legislation, all the laws are there. What is important is that NIA is properly supervised," said Gordon in a statement.
Gordon advised NIA to practice the 4Ps—predict, plan, prepare, and practice—like what the Philippine Red Cross does, of which he is the chairman and CEO, to try to minimize the effects of disasters and save as many lives as possible.
"They should practice the 4Ps. In the Red Cross we have the four Ps, you have to predict the danger, plan what you will need. Learn it, then you have to prepare and you practice," said Gordon.
"When you predict, alam mong bumabagyo, palapit na ang bagyo, dapat may protocols. Dapat pag palapit na ang bagyo, magpakawala ka na, hindi yung hihintayin mo on the last day."
(When you predict, you already that the typhoon is coming and there should be protocols. When the typhoon is near, you should start pumping water out and not wait for the last day.)
Cagayan, Isabela, and other neighboring provinces were submerged in floodwaters after Maagat Dam released water following Typhoon Ulysses' landfall.
Previous reports suggested that Magat Dam had to release some of its water, through seven spillway gates, as it was already at critical level.
Wilfredo Garcia, operations manager of the Magat River Integrated Irrigation System, said in a previous Inquirer report that stopping the release of water, while the dam was on critical level, could result in more massive destruction.
CFC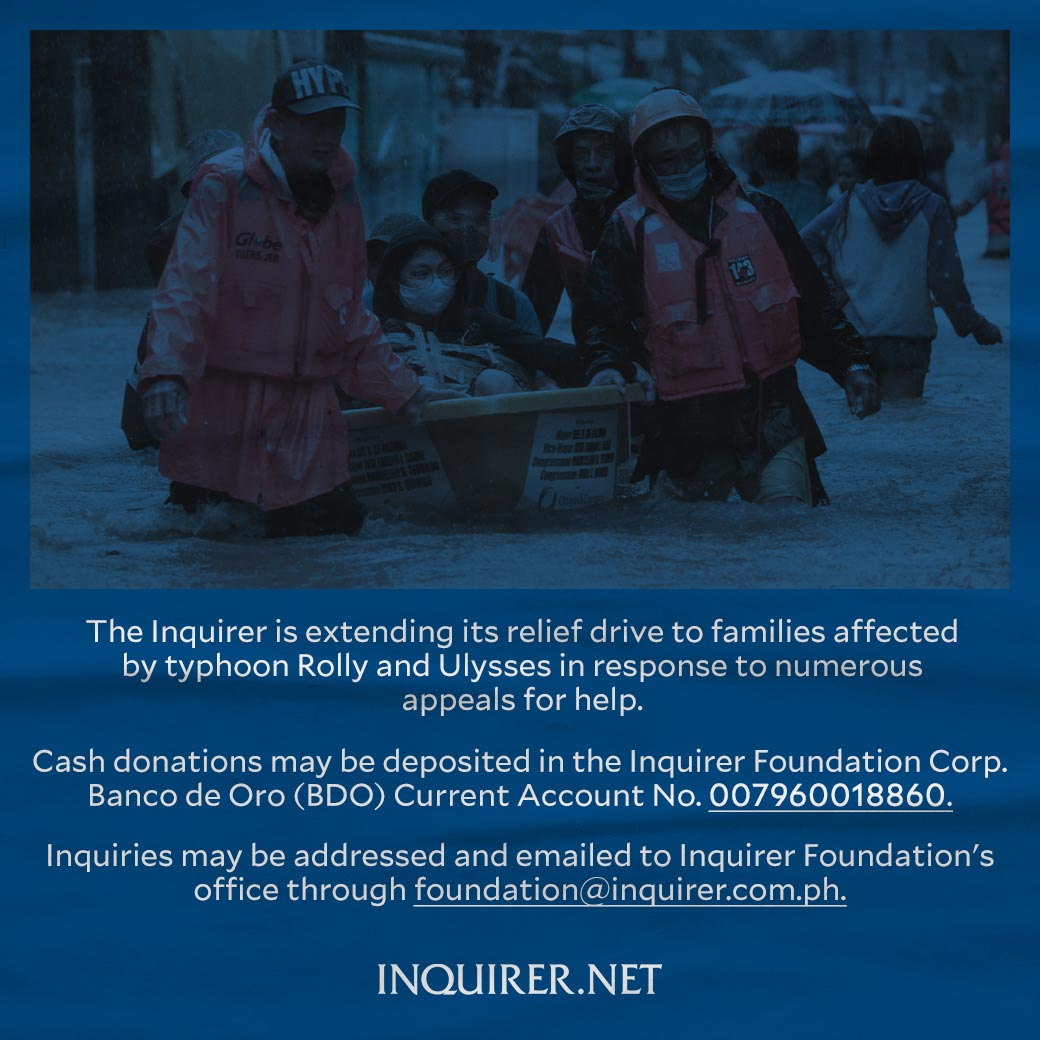 Subscribe to INQUIRER PLUS to get access to The Philippine Daily Inquirer & other 70+ titles, share up to 5 gadgets, listen to the news, download as early as 4am & share articles on social media. Call 896 6000.