Gov't freezes prices of 11 items
The Department of Agriculture (DA) will start the implementation of a price freeze on selected basic food items as President Duterte put the entire Luzon under a state of calamity.
The move was prompted after a series of typhoons battered the region and left thousands of families displaced.
Unlike suggested retail prices (SRP) in which traders and retailers are given a 10-percent margin to increase or decrease the prices of their goods, price freezes are definitive and cannot be changed.
Agriculture Secretary William Dar said the price freeze would be strictly implemented, adding that this "forms part of the government's continuing efforts to ensure availability of basic commodities at reasonable prices, particularly in areas severely affected by the recent typhoons."
Any person or entity that would be proven engaging in supply manipulation, hoarding and/or jacking up prices to the disadvantage of consumers may be fined between P5,000 and P2 million, including imprisonment between five and 15 years.
Supplementing these efforts are the DA's Kadiwa stores, which are set to be deployed in typhoon-stricken areas to address any food shortfall.
Dar said selected Kadiwa stores would also sell frozen meat products at prices lower than the SRP, including different cuts of pork and beef.
Relief continues to pour
The DA announced that it is allotting over P6 billion worth of interventions to stakeholders affected by the series of typhoons. These include the distribution of inputs, seeds, fertilizers, implements, loans, and insurance.Relief continued to pour in on Thursday for victims of Typhoon "Ulysses" (international name: Vamco) in Rizal and Cagayan provinces from the Philippine Coast Guard (PCG) and the Philippine Air Force.
The PCG transported by land relief supplies from La Union residents for typhoon-affected families in Rodriguez, Rizal, as well as in Cagayan province and Isabela.
The relief packs were from the LUcal donation drive, a San Fernando City-based campaign which saw La Union residents sending assistance to victims of Typhoon Ulysses.
Also on Thursday, Transportation Secretary Arthur Tugade and PCG commandant Adm.George Ursabia Jr. proceeded to Claveria, Cagayan, to oversee relief operations in the town.
On Wednesday, six PCG cargo trucks brought in thousands of relief supplies donated by private persons and PCG personnel for distribution to affected families in the town.
The PAF conducted on Thursday its third sortie of relief operations in Baggao, Cagayan, using its UH-1H helicopter.
According to PAF public affairs office chief Lt. Col. Aristides Galang Jr., 41 sacks of relief goods and eight boxes of bottled water were distributed in the town.
The PAF has been involved in humanitarian assistance and disaster response operations in Cagayan since Saturday.A Catholic bishop, for his part, has asked political leaders to set aside their own politics and focus instead on the country's rehabilitation efforts after a series of typhoons plagued the country.Ozamiz Archbishop Martin Jumoad, in an interview with Radio Veritas 846, urged the people to "unite and work together" as the ones suffering are "our brothers and sisters."
Set aside politics
"Let us set aside politics, our political affiliation, and convictions," he added.
The statement was made after President Duterte on Tuesday castigated Vice President Leni Robredo for her alleged criticisms of his absence during the onslaught of the typhoon.
"We have to stop blaming one another … We have to recognize that there are lapses, but then if you focus on the lapses then we cannot move on because we continue to blame one another," Jumoad said, asking supporters of both parties not to make the rift complicated.
The Makabayan bloc at the House of Representatives on Thursday expressed fear that the P1.58 billion in anti-insurgency funds allocated to Davao City in the proposed 2021 national budget could be used for the 2022 elections.
The P1.58 billion to be received by Davao City is part of the P16.4-billion proposed budget of the National Task Force to End Local Communist Armed Conflict for its Barangay Development Program.
The Inquirer earlier reported that 79 barangays in President Duterte's home city would benefit from the multi-billion fund.
"It is alarming because obviously, this is not simply a generals' pork where they would choose where to allocate it. Of course this has something to do with the next elections," Bayan Muna Rep. Ferdinand Gaite said in a virtual press briefing.
His fellow opposition lawmaker, ACT Teachers Rep. France Castro, questioned why a supposedly "peaceful" Davao City would get a multibillion fund from the government's anticommunist task force.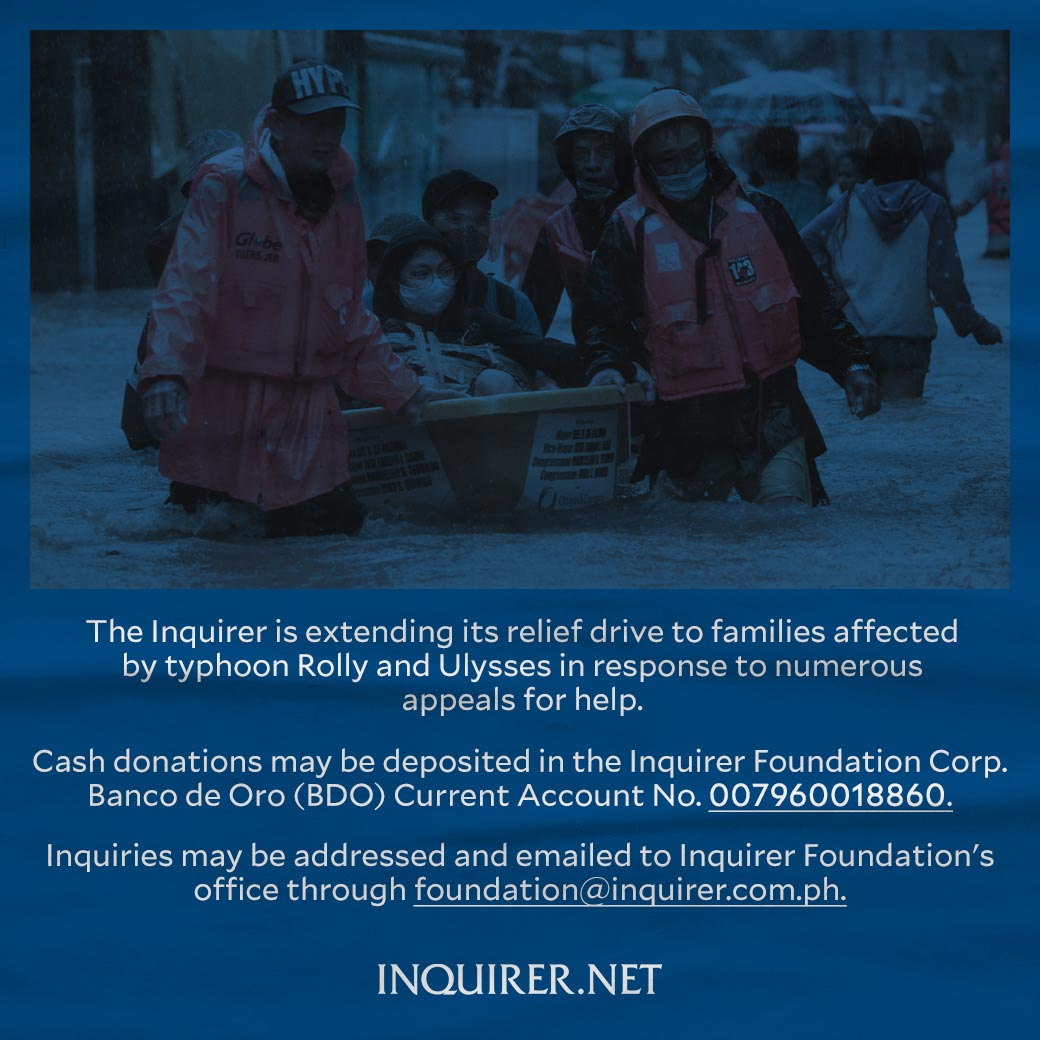 Subscribe to INQUIRER PLUS to get access to The Philippine Daily Inquirer & other 70+ titles, share up to 5 gadgets, listen to the news, download as early as 4am & share articles on social media. Call 896 6000.