Makati LGU deploys rescue equipment for Ulysses-battered Marikina
MANILA, Philippines — The Makati City local government has stepped up its efforts in assisting Typhoon Ulysses-battered Marikina City by deploying additional modern rescue equipment.
In a statement on Wednesday, the Makati LGU said that Mayor Abby Binay ordered to deploy another tanker, a penetrator fire truck, pick-up truck RV-13, and a mobile water filtration system to Marikina City.
Previously, Makati City delivered a mobile kitchen and a water tanker to Marikina on Monday. Last  Nov. 12 — the day Ulysses barreled through Luzon — the Makati City LGU also mobilized a rescue team composed of nine personnel with two rescue boats, a search and rescue vehicle, and an ambulance to Barangay San Roque to assist in evacuation efforts in Marikina.
"We understand that our beleaguered neighbor needs all the help it can get to cope with this new crisis. We hope that in our own small way, we can ease the day-to-day lives of the typhoon victims while they are in temporary shelters," Binay said in the same statement. [ac]
RELATED STORY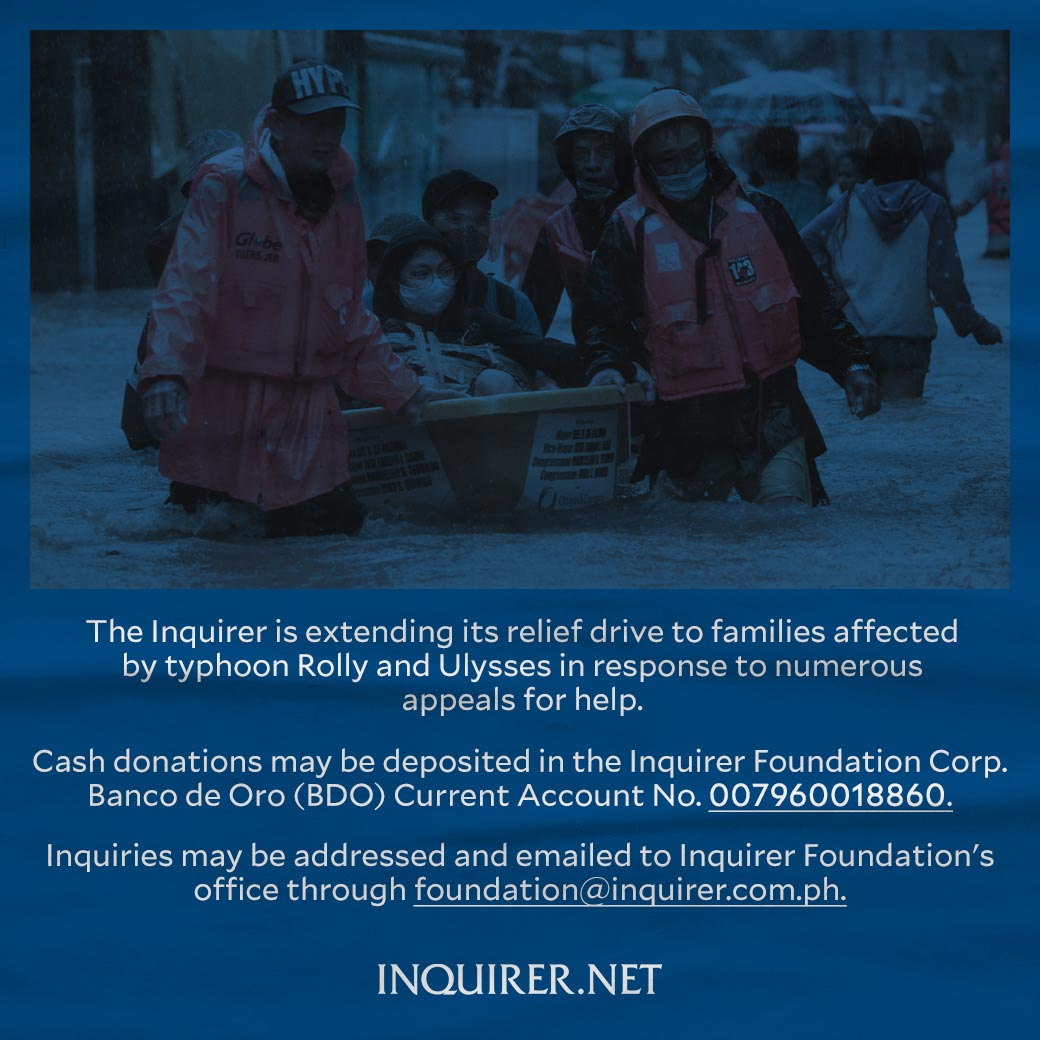 Subscribe to INQUIRER PLUS to get access to The Philippine Daily Inquirer & other 70+ titles, share up to 5 gadgets, listen to the news, download as early as 4am & share articles on social media. Call 896 6000.