CHEd says no to nationwide, Luzonwide academic break
MANILA, Philippines — The Commission on Higher Education (CHEd) on Tuesday rejected calls for an academic break throughout the country or across Luzon in the aftermath of recent typhoons, saying professors would need to discuss the matter with their schools' boards of regents.
In a televised interview, CHEd Chair Prospero de Vera III said he had voted against the University of the Philippines (UP) board of regents' decision implementing a one-week academic break.
"I cannot support the reduction in the number of weeks of the semester because our teachers and students will be burdened by this. They would need to achieve the same learning requirements but you're compressing it in a shorter period," he said.
According to De Vera, teachers would first need to consult their school's board of regents before adjusting the academic calendar, along with dialogues with students for them to properly know the situation.
At UP, the first semester had been previously reduced from 16 weeks to 14 weeks, then again to 13 weeks after the university implemented a seven-day academic break due to Typhoons "Rolly" (international name: Goni) and "Ulysses" (Vamco).
On Monday, more than 3,000 UP students and faculty called on the school administration to end the first semester immediately to allow them to rebuild their lives after the onslaught of Ulysses.
Teachers argued that it was "pointless" to continue the semester since professors and students would need to procrastinate while attempting to finish their requirements on time.
But De Vera countered that schools could extend the semester until January 2021 while mitigating the impact of reducing school days in a semester instead of cramming it into just a few weeks before the Christmas break.
No empirical evidence
"There is a problem if you unilaterally suspend classes in schools because students will not be able to complete the requirements, and that will compromise their studies. They will also have problems developing the needed learning competencies," he said.
De Vera added that there were many other ways to continue learning, such as through asynchronous online learning or modular learning.
"This idea that you just stop everything is not based on empirical evidence because there are schools that have gone online or [are] doing flexible learning," De Vera said.
"It is really going to be ironic that the premier university in the country will surrender and say that they cannot continue learning. A lot of schools were able to [continue] the semester successfully," he added.
In his televised press briefing from Alcala, Cagayan, presidential spokesperson Harry Roque on Tuesday said despite the coronavirus pandemic and the recent disastrous typhoons, the government was inclined to just extend classes from one to two weeks instead of implementing an academic break for schools.
As for public schools, Roque said the Department of Education (DepEd) was conducting "blended learning," the primary mode of instruction of which is modular.
"So, they are not that affected very much because there are no [in-person] classes in our schools," he said.
With the DepEd and the CHEd desiring that students just be given more time to fulfill their academic requirements to finish their studies soon, there would be no more need for a "no-fail" policy that several student groups have demanded.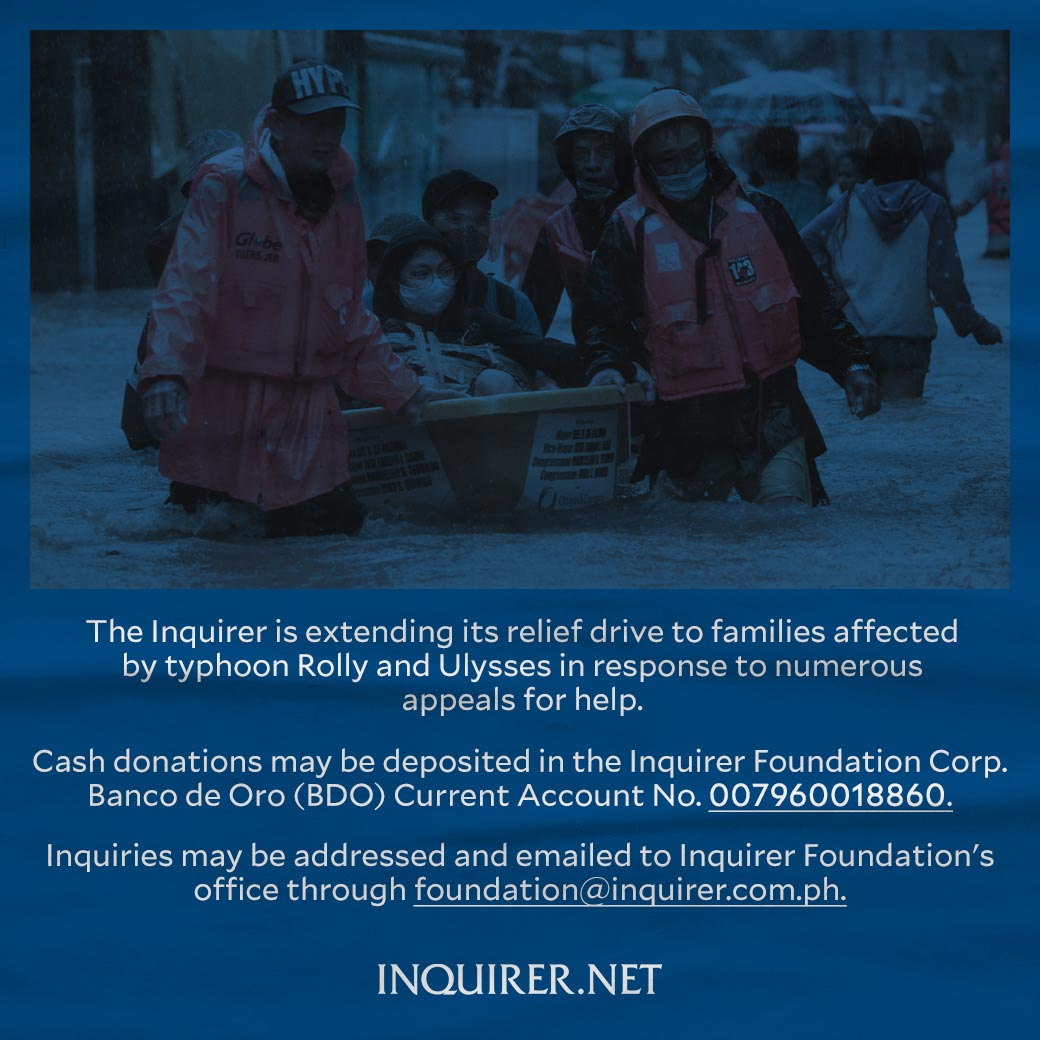 Subscribe to INQUIRER PLUS to get access to The Philippine Daily Inquirer & other 70+ titles, share up to 5 gadgets, listen to the news, download as early as 4am & share articles on social media. Call 896 6000.