Duterte administration remains focused on service despite criticisms – Go
MANILA, Philippines — The Duterte administration has remained "on top of the situation and focussed on public service delivery" despite what critics had been saying on social media throughout the three typhoons that battered Luzon one after the other.
At the same time, President Rodrigo Duterte has been busy leading the country amid the challenges brought about by the COVID-19 pandemic, Sen. Christopher "Bong" Go in a statement issued on Monday, Nov. 16.
"Others are all focused on criticizing while we are acting," Go said in Filipino. "What the people need now is quick action and assistance. We will always prioritize the welfare and lives of Filipinos."
"I hope they will just show concern for the government workers who are sacrificing their lives to respond to those asking for help. I hope they just join in bayanihan for the good of their fellow Filipinos," he added.
Go made those statements in an interview with journalists on Monday,  during his visit to those affected by flooding caused by Typhoon Ulysses in Marikina.
He explained that the President had been closely monitoring and giving directives to respond to the immediate needs of those affected by the typhoon while at the same time fulfilling his obligations as head of state at the 37th Association of Southeast Asian Nations (ASEAN) Summit of Leaders.
The President, he said, attended the summit on Thursday, Saturday, and Sunday.
Despite his schedule, the president found time to visit Marikina and then even flew to Cagayan Valley and Camarines Sur to check on the situation in those areas, Go added.
"The President has hardly slept. Our president is already old, but he will die for his fellow Filipinos. That's the truth," he said in Filipino.
[Original statement: "Halos wala na pong tulog ang ating Pangulo. Matanda na po ang ating Pangulo pero magpapakamatay po 'yan para sa kanyang kapwa Pilipino. 'Yan po ang totoo."]
Go stressed that Duterte had been consistent in instructions to all concerned agencies to immediately help all those affected by the typhoon so that their lives could be restored to normal as soon as possible.
"Let's unite. We're now facing problems left and right. But if some will just engage in criticisms, if I were you, just help our fellow Filipinos," Go said.
"Criticisms will not help," he added. "We can overcome these challenges through our bayanihan spirit."
[atm]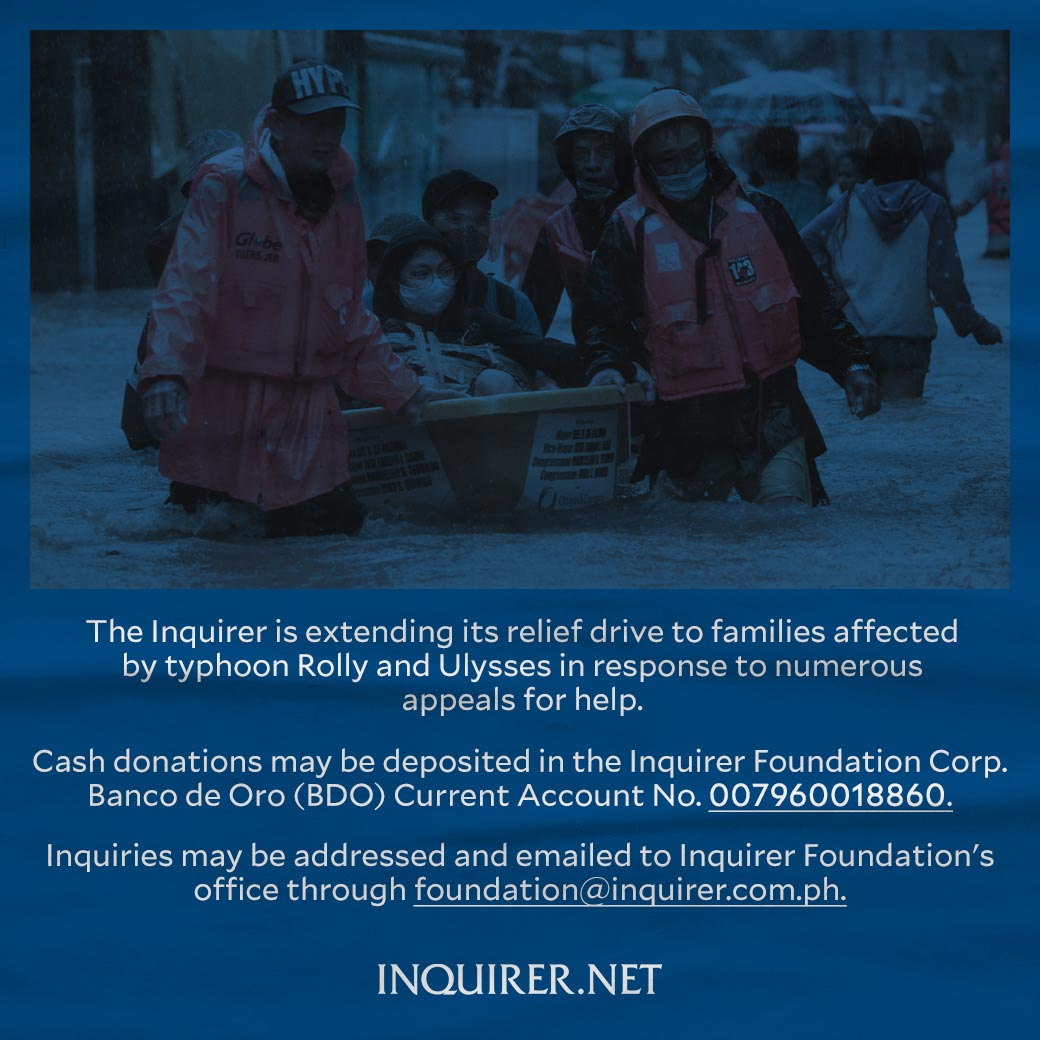 Subscribe to INQUIRER PLUS to get access to The Philippine Daily Inquirer & other 70+ titles, share up to 5 gadgets, listen to the news, download as early as 4am & share articles on social media. Call 896 6000.