PH Navy ship's first mission after dry dock: Aid for typhoon survivors in Catanduanes
MANILA, Philippines—The Philippine Navy's landing dock ship BRP Tarlac (LD-601) is leaving dry dock after almost a year to set out to sea on its first mission—bring humanitarian aid to typhoon survivors in the province of Catanduanes.
The island province of Catanduanes bore the brunt of Super Typhoon Rolly, the world's strongest typhoon in 2020. At least 20 people were killed and thousands were displaced from their homes not only in Catanduanes but elsewhere in Luzon and Visayas.
The ship, skippered by Capt. Norman Mutia, is expected to dock in San Andres, Catanduanes on Wednesday (Nov. 18).
Defense Secretary Delfin Lorenzana led the sendoff ceremony for the ship at South Harbor in Manila. He was with Fleet commander Rear Admiral Loumer Bernabe, AFP deputy chief of staff Rear Admiral Erick Kagaoan, Sealift Amphibious Force commander Captain Florante Gagua and other officials from the Office of Civil Defense and Department of Social Welfare and Development.
The landing dock is bringing 240 tons of relief goods donated by government, nongovernment groups and private individuals. It is also carrying heavy equipment for road clearing and rehabilitation efforts.
Bernabe said BRP Tarlac underwent "periodic maintenance" in the last quarter of 2019 but the completion of repairs was delayed by the COVID-19 pandemic.
It carried out logistics run and training missions across the country in mid-2019 before it entered the dry dock last year.
BRP Tarlac is the lead ship of her class. Its sister ship, the BRP Davao del Sur (LD-602), will sail to flood-stricken Cagayan in the coming days for a similar mission.
Edited by TSB
Subscribe to our daily newsletter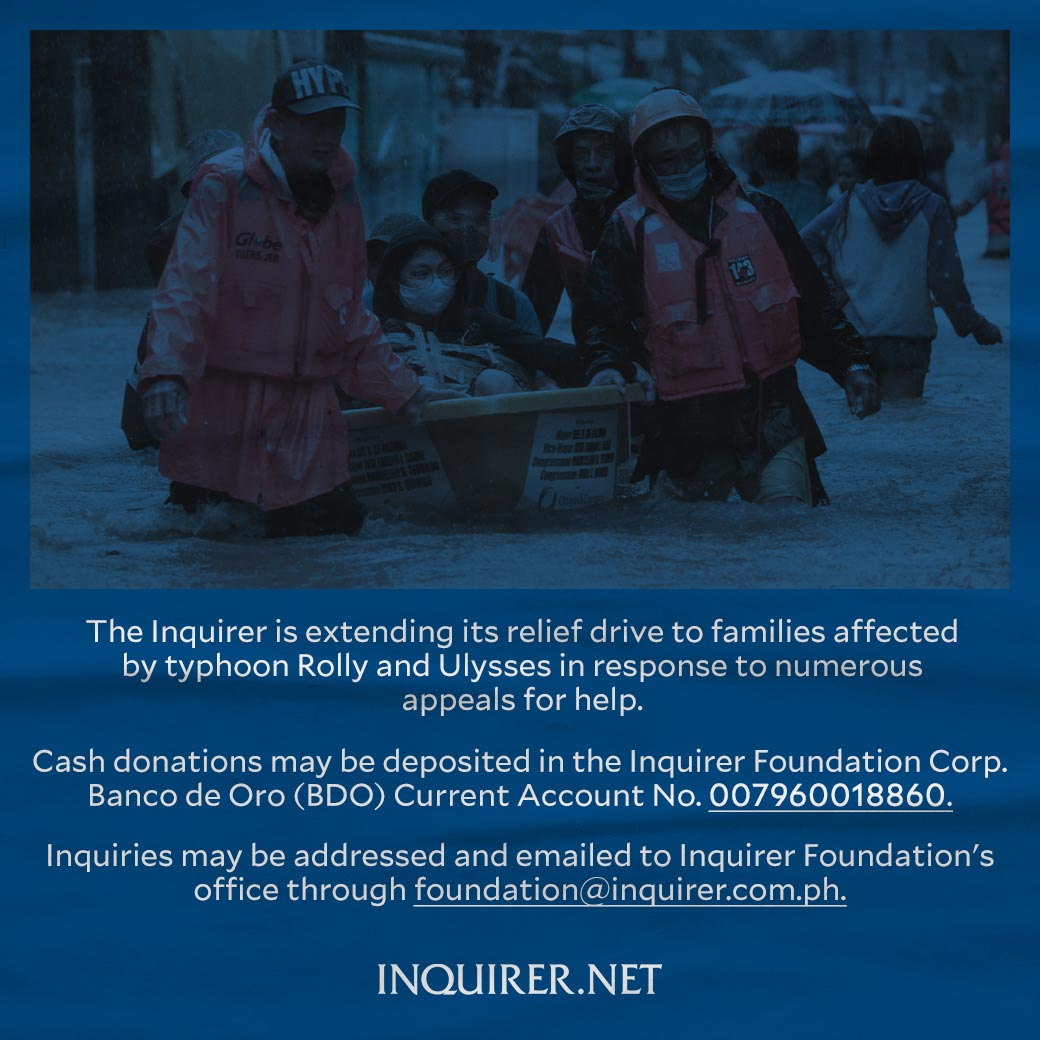 Subscribe to INQUIRER PLUS to get access to The Philippine Daily Inquirer & other 70+ titles, share up to 5 gadgets, listen to the news, download as early as 4am & share articles on social media. Call 896 6000.