Floods as deep as 2.4 meters prompt state of calamity declaration in Bulacan
CITY OF MALOLOS—A state of calamity has been declared in the province of Bulacan on Tuesday (Nov. 17) following widespread flooding that left at least P1 billion in damage to agriculture and infrastructure.
This city and five towns were under water. Hardest hit was the town of Calumpit where flooding went as deep as 2.4 meters, more than the average height of a door.
Malolos City and the towns of Baliwag, Hagonoy, Pulilan, Paombong, Marilao and Bocaue remained submerged in 1.2 meters to 1.8 meters of flood caused by a string of typhoons and runoff water from denuded mountains.
Classes in the province, though not face-to-face and online, were still suspended due to unstable power supply in 12 towns and two cities. Four other towns have been experiencing water supply interruptions.
Gov. Daniel Fernando sought the calamity declaration to help at least 15,000 residents who had fled to government shelters at the height of Typhoon Ulysses. More than 7,000 were still in the shelters while at least 100,000 saw their homes submerged in flood.
Sen. Christopher Lawrence "Bong" Go visited the flooded areas in Calumpit and Marilao to distribute vitamins, food packs, face masks and face shields.
Go said President Rodrigo Duterte created a task force to address the needs of provinces hit by typhoons pending the passage of a law creating another department for disasters.
Edited by TSB
Click here for more weather related news.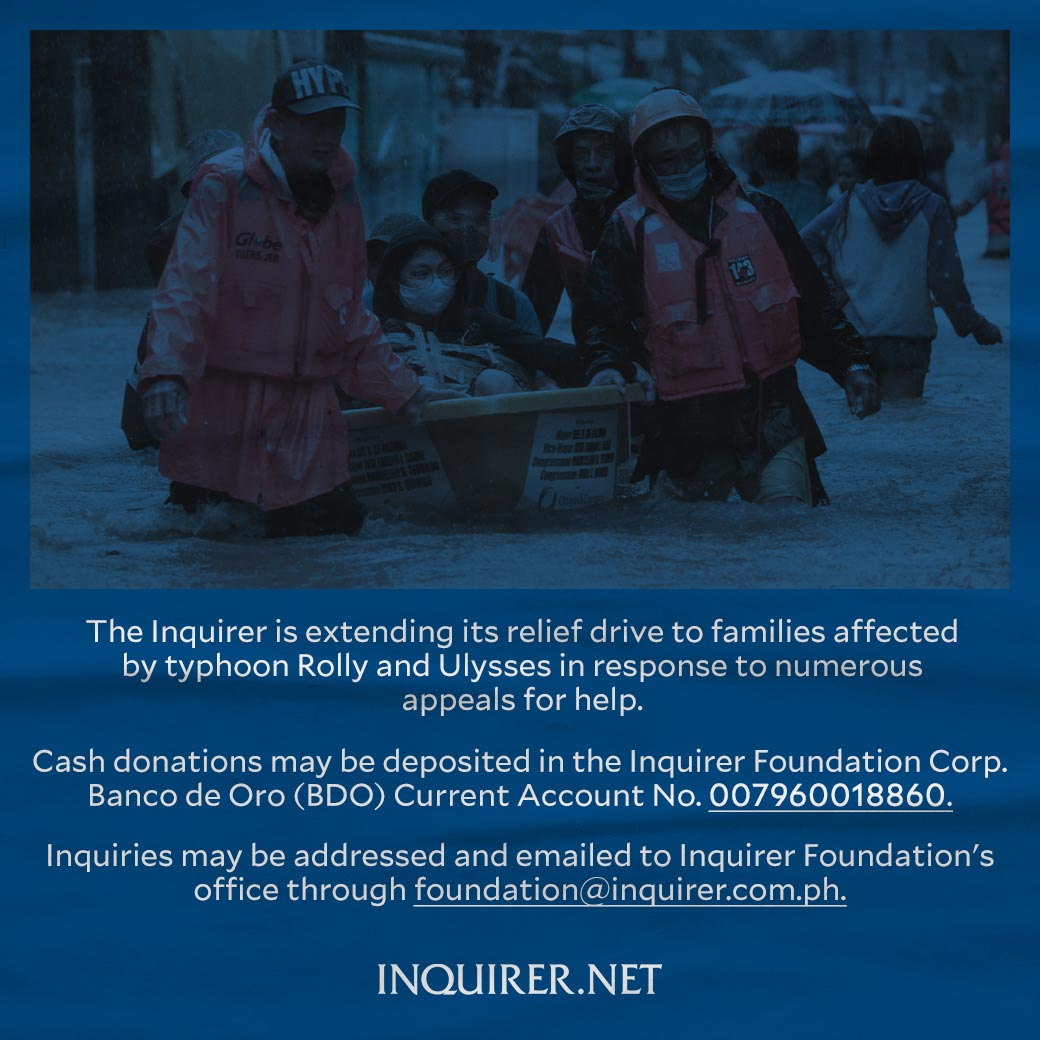 Subscribe to INQUIRER PLUS to get access to The Philippine Daily Inquirer & other 70+ titles, share up to 5 gadgets, listen to the news, download as early as 4am & share articles on social media. Call 896 6000.