SN Aboitiz says it runs Magat hydropower plant, not Magat Dam
MANILA, Philippines — SN Aboitiz Power (SNAP) clarified on Tuesday that it operates the Magat Hydroelectric Power Plant on the border of Isabela and Ifugao and not the government-manned Magat Dam, which is widely blamed for the massive flooding in the province of Cagayan last week.
The firm, a joint venture between Aboitiz Power and SN Power of Norway, issued the statement after social media posts and news stories allegedly identified SNAP as owner or operator of the Magat Dam.
"SNAP does not own, manage, or operate Magat dam and its re-regulating facilities," SN Aboitiz said.
"It took over Magat hydroelectric power plant in 2007 after a successful privatization bid. Magat Dam is a multi-purpose dam primarily for irrigation and flood control," it said.
It added:  "As such, the ownership, management, and operations of Magat and Maris dams and all other non-power components such as reservoirs and spillways remained with the government through the National Irrigation Administration."
A day after Typhoon Ulysses hit Luzon ground, Magat Dam opened seven gates for a whole day, causing the worst case of flooding in Cagayan in decades. The massive flooding forced thousands of residents to flee their houses.
But the NIA argued that it followed proper protocols in releasing water from the dam's reservoir.
SNAP relief operations
The energy company set aside P3.5 million for the relief operations for those affected by the typhoon.
It is set to complete the delivery of close to P1.5M worth of relief goods on Tuesday. The initial relief supplies were turned over to the provincial government of Isabela and Cagayan State University in Tuguegarao City, Cagayan on Monday. [ac]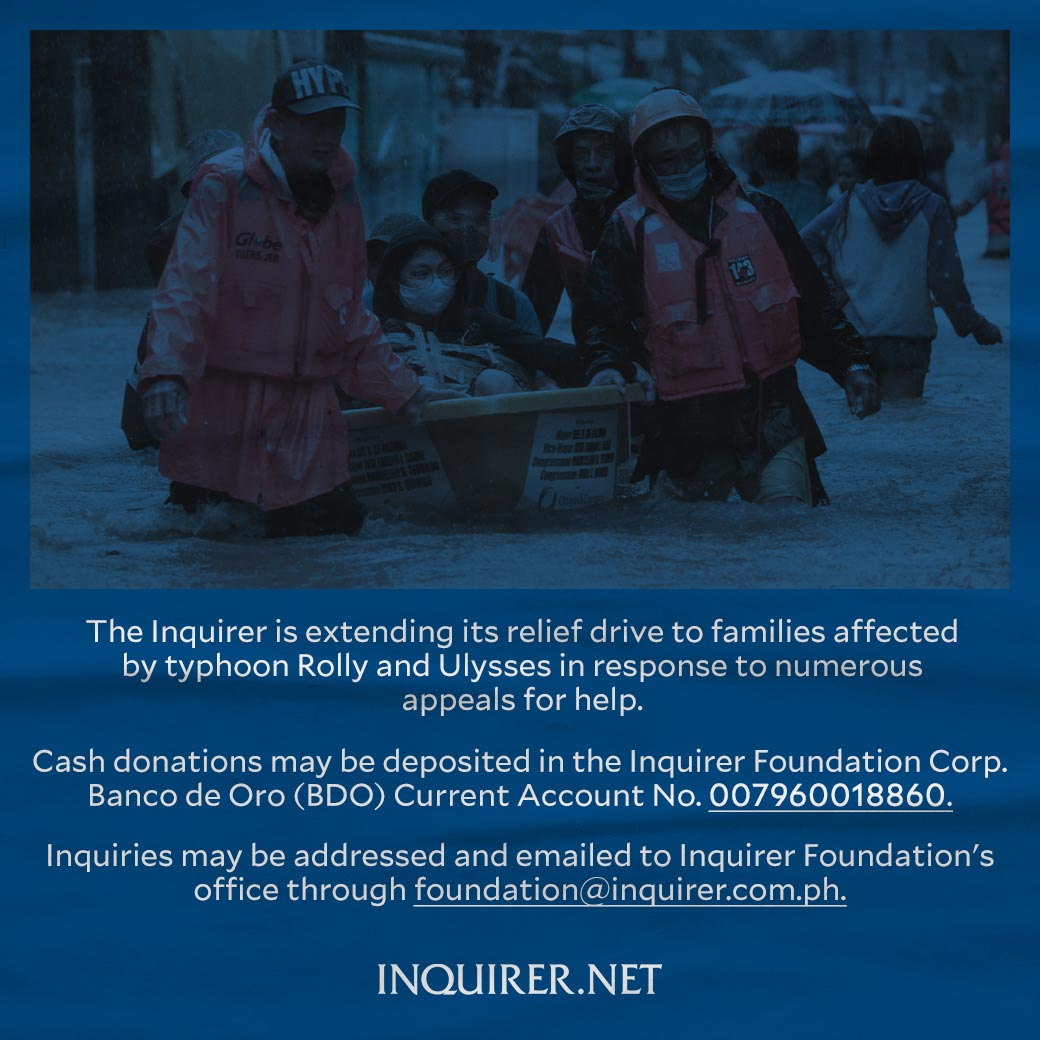 Subscribe to INQUIRER PLUS to get access to The Philippine Daily Inquirer & other 70+ titles, share up to 5 gadgets, listen to the news, download as early as 4am & share articles on social media. Call 896 6000.