Negros Occidental readying P2M in aid to areas hit by Rolly
BACOLOD CITY—The provincial government of Negros Occidental is giving P2 million in aid to people who had been displaced and face losses after Supertyphoon Rolly ravaged the Bicol region.
Gov. Eugenio Jose Lacson said the provincial government will donate P1 million each to the provinces of Albay and Catanduanes.
The provincial government has yet to decide how much to give to those displaced and face income losses after Typhoon Ulysses struck Cagayan province, according to Rayfrando Diaz, provincial administrator of Negros Occidental.
The National Disaster Risk Reduction and Management Council reported that, as of Nov. 15, Ulysses had displaced or destroyed sources of livelihood of at least 1.75 million people in these regions—Ilocos, Cagayan Valley, Central Luzon, Calabarzon, Mimaropa, Bicol, National Capital Region and the Cordillera.
Edited by TSB
Click here for more weather related news.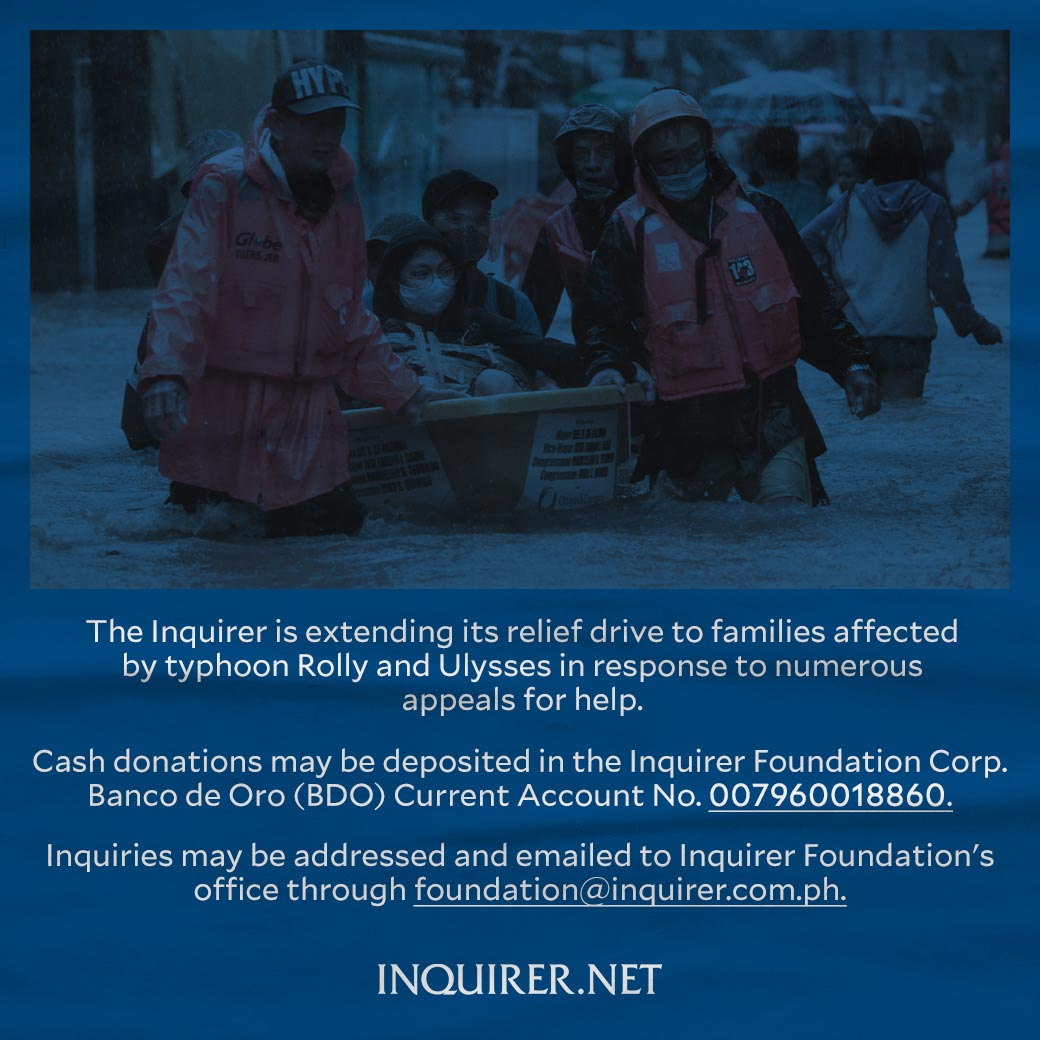 Subscribe to INQUIRER PLUS to get access to The Philippine Daily Inquirer & other 70+ titles, share up to 5 gadgets, listen to the news, download as early as 4am & share articles on social media. Call 896 6000.