2 drown in flooded Quezon swamp
LUCENA CITY – Two persons drowned in a flooded swamp in Lopez town in Quezon province on Friday, police said Saturday.
Quezon police reported that victims Allan Florido, 22, and Ayiesha Rose Florido, 5, were aboard a boat when it reportedly capsized due to strong wind in a swamp in Barangay (village) Tan Ag Ibaba. The report did not clarify the relationship between the victims.
They were last seen alive while paddling their boat around 7 a.m. and were found by rescuers around three hours later.
Rescuers took them to Saint Jude General Hospital but they died along the way.
Typhoon Ulysses (international name: Vamco) dumped heavy rain in Lopez town.
Meanwhile, the close to a one-kilometer section of the flooded Maharlika Highway in Barangay Canda Ibaba, also in Lopez, remains impassable to all kinds of vehicles since Thursday.
According to Francisco Verba, head of the local disaster risk reduction management office, it will take three more days before motorists can pass.
Maharlika Highway is the busiest road linking Quezon province and the Bicol region to Manila.
Verba said the six-feet deep floodwater is much higher during the last flood last month which was only four feet.
The same part of the highway was also flooded last month because of torrential rains and compounded by seawater surge induced by high tide.
The Pandanan River in neighboring Calauag town overflowed due to heavy rains and rushing seawater that stranded about 1,500 vehicles for two days.
Canda Ibaba is the last village of Lopez along the boundary of Calauag.
/MUF
Subscribe to our daily newsletter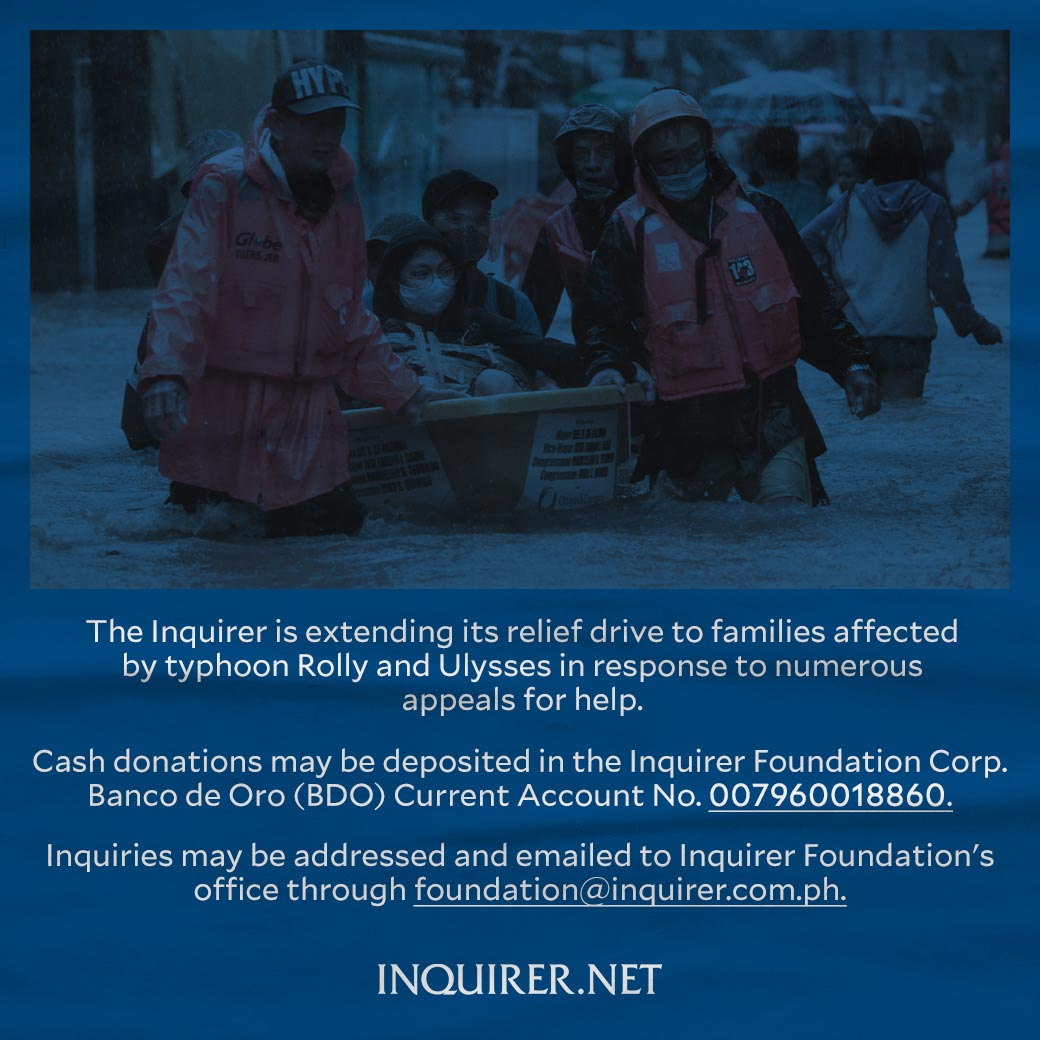 Subscribe to INQUIRER PLUS to get access to The Philippine Daily Inquirer & other 70+ titles, share up to 5 gadgets, listen to the news, download as early as 4am & share articles on social media. Call 896 6000.