RELIVING THE HORRORS OF 'ONDOY'
3,600 QC families evacuated due to Ulysses
Eleven years after Tropical Storm Ondoy flooded their homes and destroyed their properties, residents of Barangay Bagong Silangan in Quezon City found themselves reliving the horrors of the calamity after Typhoon Ulysses submerged their homes in waist-deep up to overhead level of muddy water.
Nearly 3,600 families from 57 barangays in Quezon City on Thursday were evacuated due to Ulysses. As of Friday afternoon, 816 families remain in Quezon City evacuation centers, most of them Barangay Bagong Silangan, according to Engelbert Apostol, action officer of the city's Public Affairs and Information Department.
Barangay Bagong Silangan's proximity to the San Mateo River put it at risk of flooding. When the river overflows, water goes to the nearby areas of the barangay like Brookside and Clemencia.
Quezon City Disaster Risk Reduction Management Office chief Mike Marasigan said that flooding in the city had subsided, but many families remained in temporary shelters as many houses were destroyed.
"Do we let residents go back there or do they have to relocate?" Marasigan said in an interview.
The city government has released more than 5,000 food packs to those who sought temporary shelter.
While the floodwaters in Marikina City had subsided, Mayor Marcy Teodoro said the next challenge was to bring normalcy to communities hit hard by the typhoon.
"The floodwaters have receded but the typhoon left in its wake thick mud," Teodoro said.
Teodoro said he declared a state of calamity to enable the local government to effectively respond to the needs of typhoon-stricken communities, and residents to apply for emergency and calamity loans from government agencies, and help control the prices of basic commodities.
Residents who waded in floodwaters were urged to immediately seek medical help from health centers to prevent them from contracting leptospirosis or tetanus.
Health Undersecretary Maria Rosario Vergeire said the public should avail of free medicines for leptospirosis and vaccine shots for tetanus in health centers.
Vergeire said those who waded in floodwaters should take doxycycline within 24 to 48 hours to avoid leptospirosis, while those who were wounded should get antitetanus shots within 24 hours.
A person gets infected with leptospirosis if he has open wounds and wades in water contaminated with the urine of rats.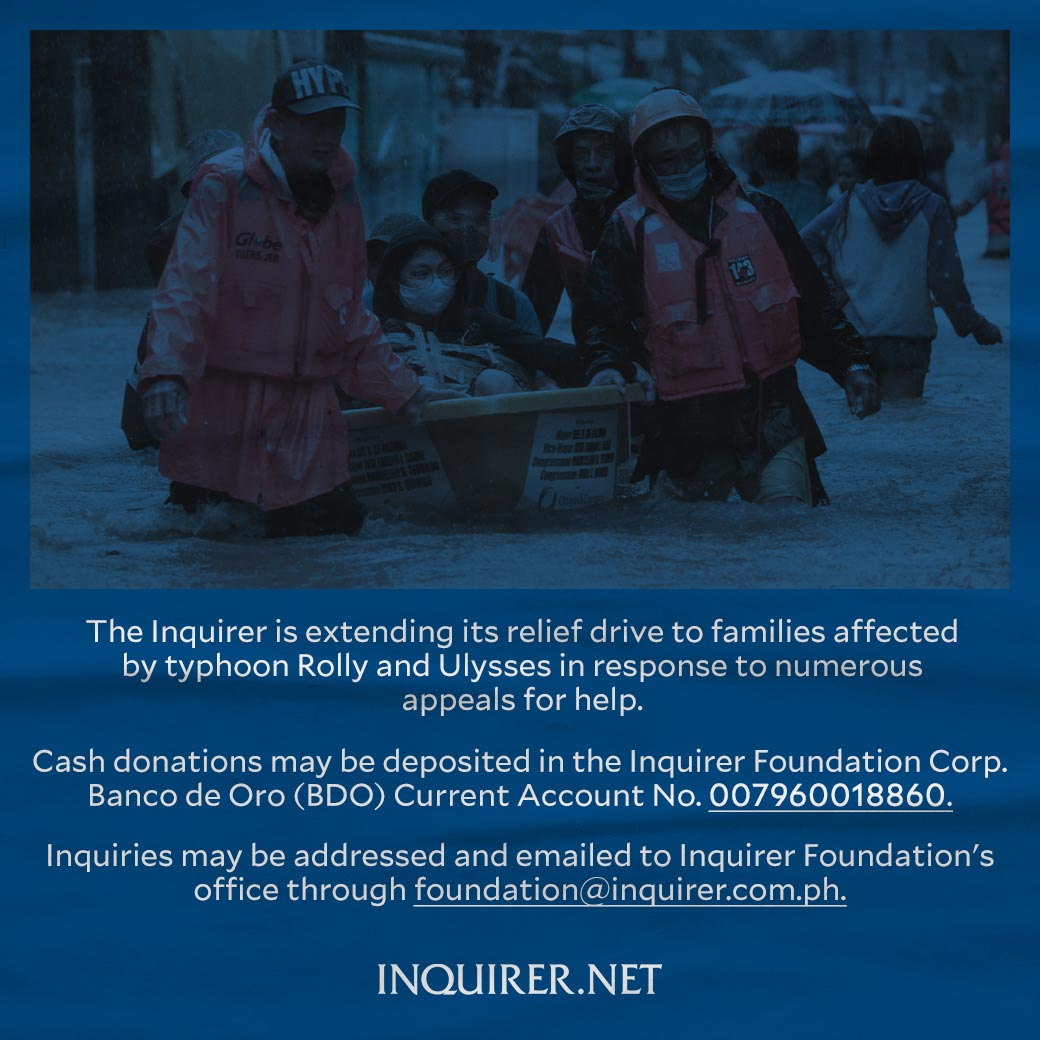 Subscribe to INQUIRER PLUS to get access to The Philippine Daily Inquirer & other 70+ titles, share up to 5 gadgets, listen to the news, download as early as 4am & share articles on social media. Call 896 6000.