Ulysses aftermath: State of calamity declared in Isabela as floods turn streets into rivers
CITY OF ILAGAN—A state of calamity has been declared in the province of Isabela on Friday (Nov. 13) following massive flooding brought by Typhoon Ulysses but continued to wreak havoc until now, according to officials.
The provincial board said the declaration would help speed up distribution of aid to flooded villages.
Gov. Rodolfo Albano III conducted an aerial survey of the flooded areas and saw what he later said was "widespread damage" left behind by Ulysses.
Floodwaters reached roofs and isolated villagers in many areas, the governor said.
He said 10 towns in the province's first district were the hardest hit. At least 50 out of 91 villages had been inundated. All villages in the town of Sto. Tomas had been submerged in flood.
"Villagers were caught by surprise," Albano said. "They did not expect that this is more damaging and wider in scale than the previous typhoons," he added.
Some shelters were also flooded, forcing displaced villagers to flee to higher grounds, he said.
Edited by TSB
Click here for more weather related news.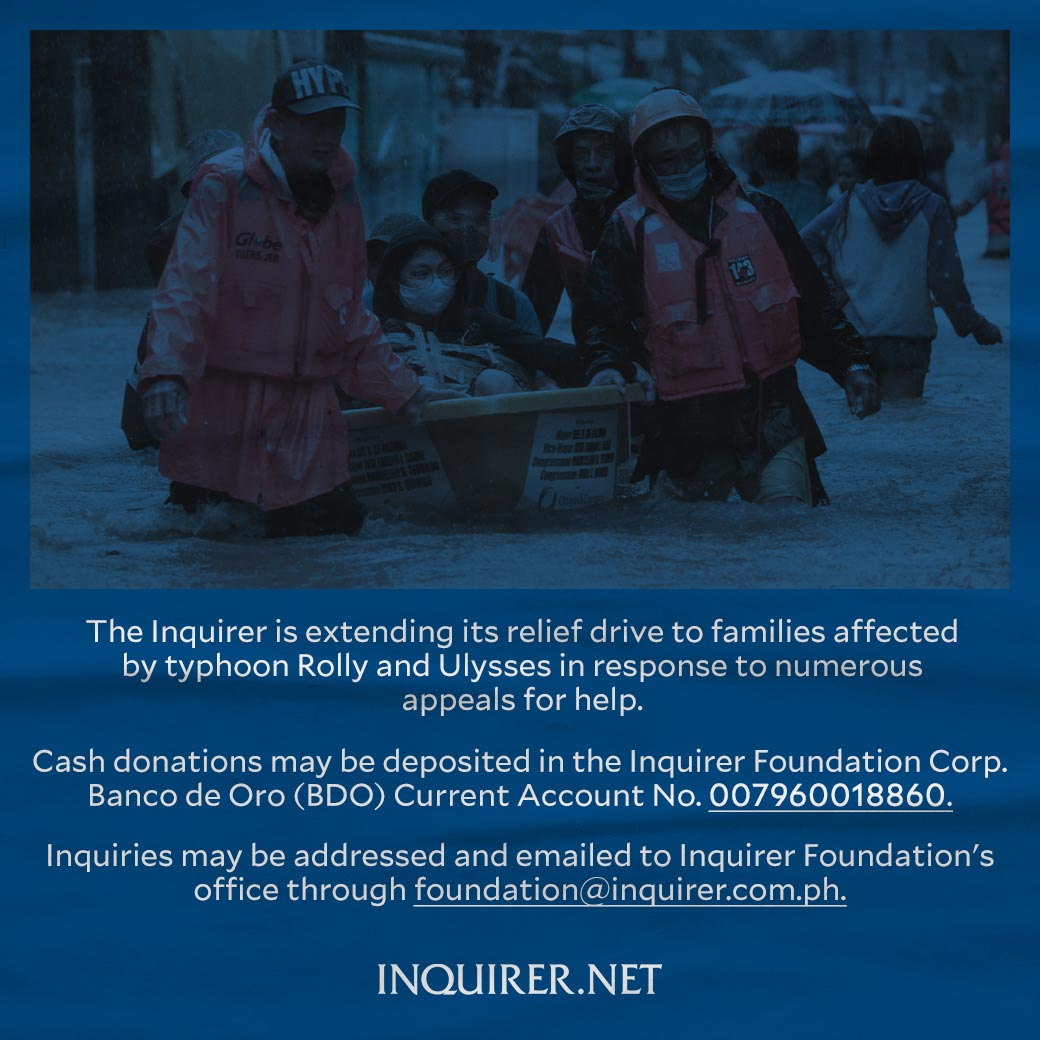 Subscribe to INQUIRER PLUS to get access to The Philippine Daily Inquirer & other 70+ titles, share up to 5 gadgets, listen to the news, download as early as 4am & share articles on social media. Call 896 6000.