76 emergency alerts sent to public ahead of Typhoon Ulysses — NDRRMC
MANILA, Philippines — A total of 76 emergency alerts had been publicly issued by the National Disaster Risk Reduction Management Council (NDRRMC) ahead of the impact of Typhoon Ulysses.
NDRRMC Executive Director Ricardo Jalad disclosed the figures in a cabinet briefing on Friday amid criticisms that the agency had shortcomings in preparedness because it did not warn the public enough about the typhoon.
Ulysses evoked memories of Tropical Storm Ondoy in 2009, which swept across Metro Manila and parts of Luzon and brought a month's worth of rainfall.
Thousands of residents sought higher grounds, while others were trapped on their rooftops due to rising floodwaters from nonstop rains. People were begging for help on social media.
On Wednesday, civil defense deputy administrator Casiano Monilla said the government was "not caught flat-footed" by the disaster.
He said they reminded the local governments for the past few days before the typhoon hit, adding that residents sometimes do not heed warnings.
"Kung minsan po kasi, pag nag-ikot ang mga local officials hindi kaagad sumusunod ang mga kababayan natin. Mas nag-rerely tayo kung ano ang ating nararamdaman or prevailing situation other than the advice of Pag-asa," he said.
As of Friday, the NDRRMC's official death toll stood at 12 while 14 were missing. The tally did not include those from the National Capital Region (NCR), where there were also retrieved bodies in some rescue operations.
A total of 231,312 persons were evacuated in Region 1, 2, 3, 5, 8, Calabarzon (Cavite, Laguna, Batangas, Rizal, and Quezon), Mimaropa (Mindoro, Marinduque, Romblon, and Palawan), Jalad said. The data does not include NCR because there is still an ongoing validation.
/MUF
Subscribe to our daily newsletter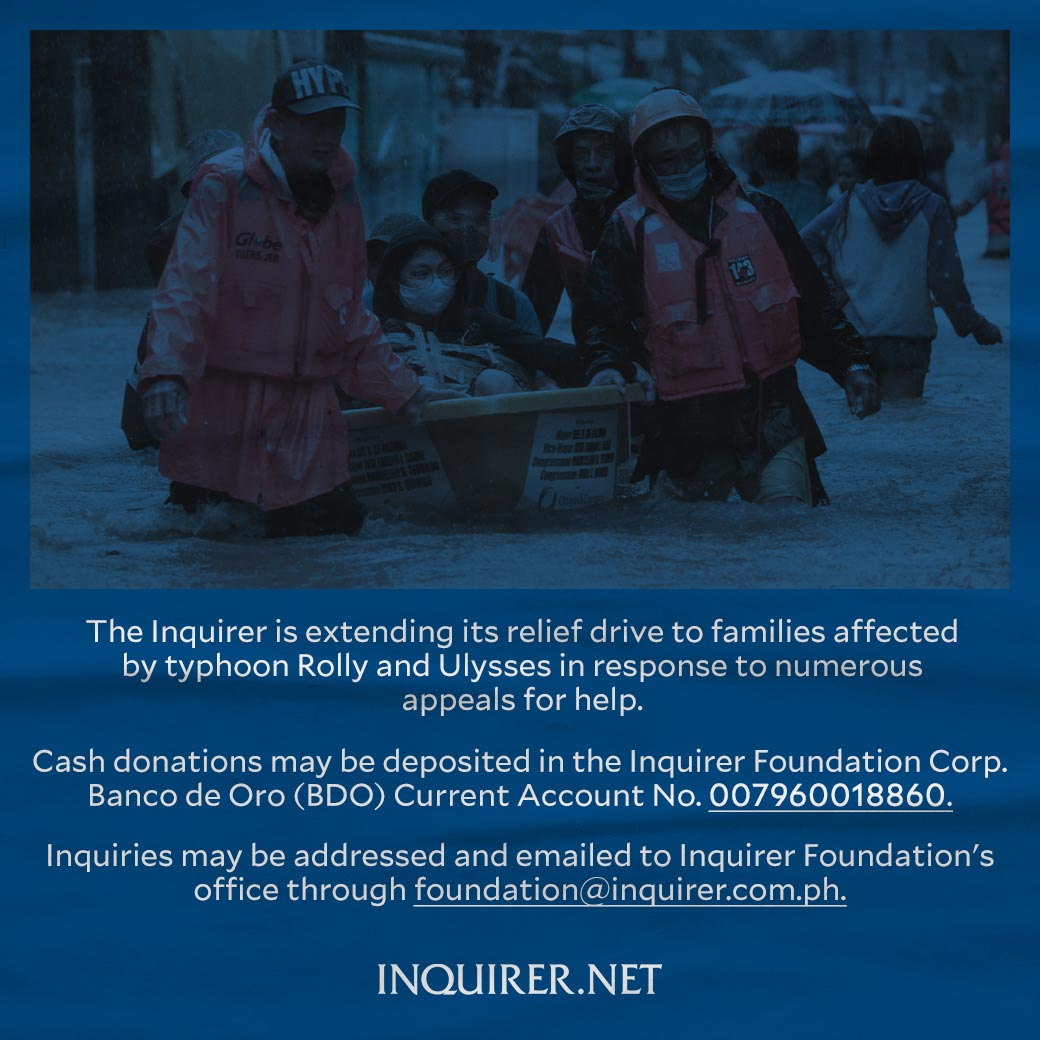 Subscribe to INQUIRER PLUS to get access to The Philippine Daily Inquirer & other 70+ titles, share up to 5 gadgets, listen to the news, download as early as 4am & share articles on social media. Call 896 6000.