5 reported dead as typhoon whips Bicol region
LEGAZPI CITY—Five persons, including a four year old boy died when Typhoon Ulysses battered the Bicol region, according to the Office of Civil Defense (OCD).
The boy, identified as John Lyndon Candelaria, died due to a landslide in Labo, Camarines Norte, the report said.
In the same municipality, Federico Taroza, 47, died due to drowning.
In Camarines Sur, Goa resident Johnny Miraña's body was found off the coast of the neighboring town San Jose.
Miraña reportedly tried to save his goat from rising floodwaters.
The OCD previously reported two fatalities in Camarines Norte —  Avelino Cabaneta, 68, a resident of the coastal village of Bagasbas in Daet, who died while repairing his roof; and Salva Mangubat, 70, a resident of Gabon village in Talisay, who slipped while trying to get up from her bed at the height of the typhoon on Wednesday.
Of the 12 towns in Camarines Norte, 10 recorded incidents of flooding. In Camarines Sur, 23 towns and the cities of Naga and Iriga, also recorded flooding.
gsg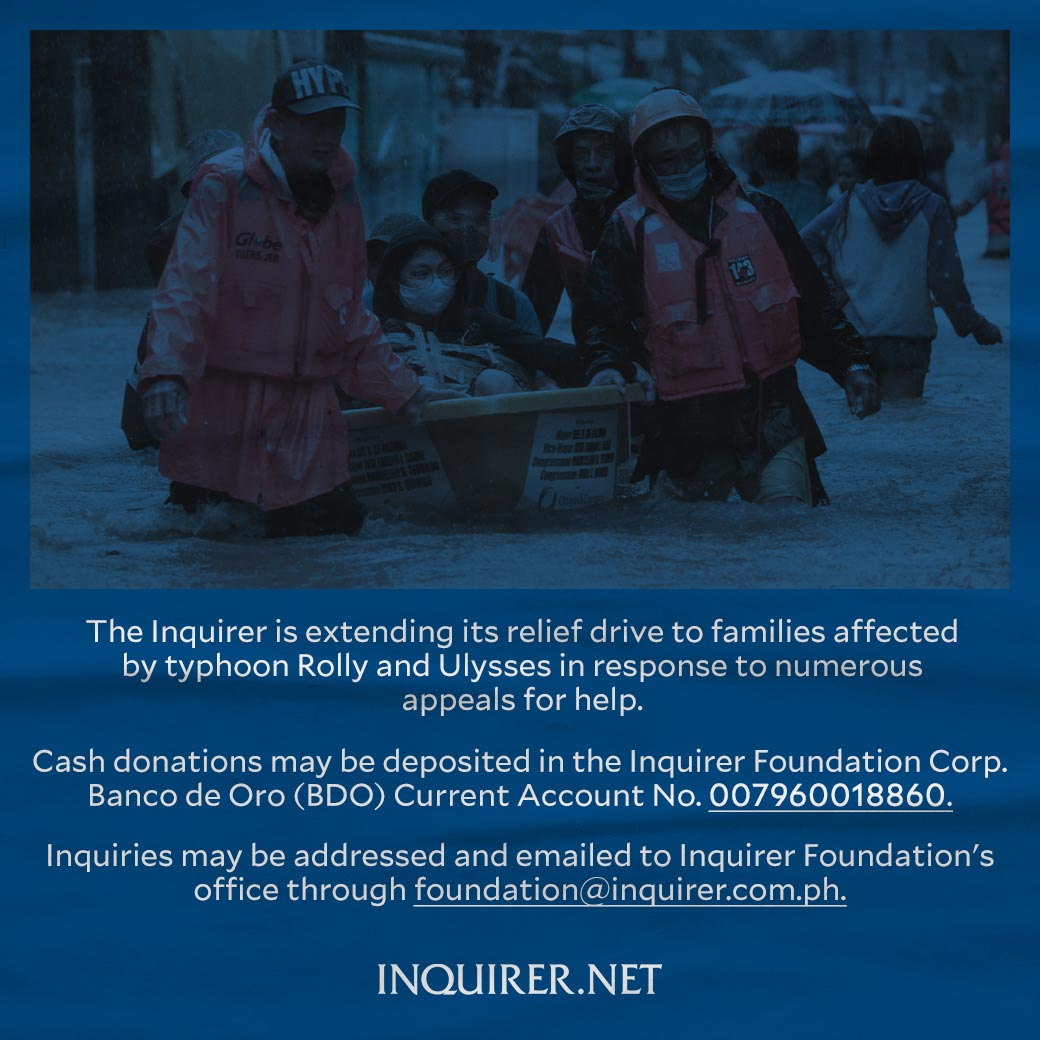 Subscribe to INQUIRER PLUS to get access to The Philippine Daily Inquirer & other 70+ titles, share up to 5 gadgets, listen to the news, download as early as 4am & share articles on social media. Call 896 6000.