A call to help Rolly, Ulysses victims
The Philippine Daily Inquirer has launched a campaign to provide relief and other forms of assistance to survivors of Typhoons "Rolly" and "Ulysses," which successively wreaked havoc in the country.
Cash donations may be deposited in the Inquirer Foundation Corp.'s Banco De Oro Current Account No: 007960018860.
For inquiries about details, interested donors may email the Inquirer Foundation's office at [email protected]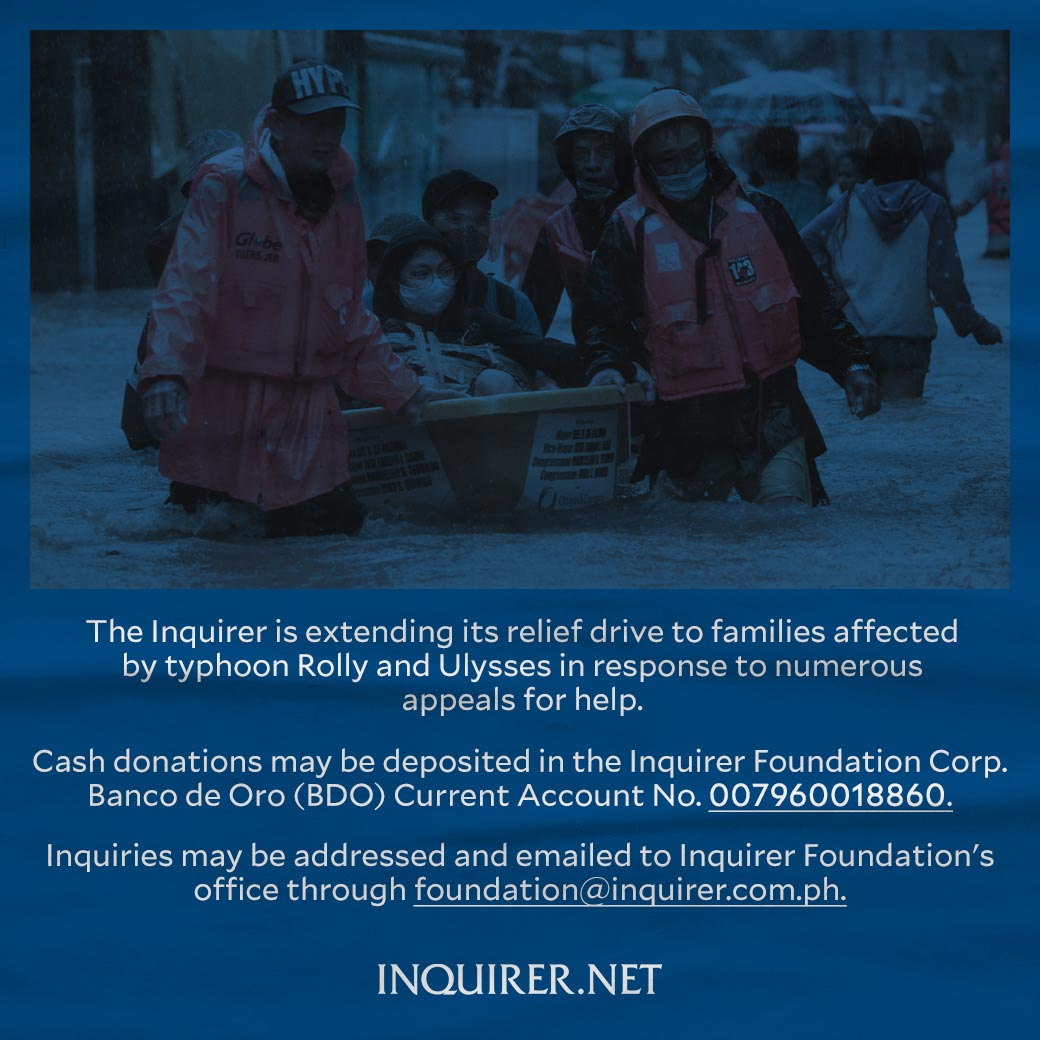 Subscribe to INQUIRER PLUS to get access to The Philippine Daily Inquirer & other 70+ titles, share up to 5 gadgets, listen to the news, download as early as 4am & share articles on social media. Call 896 6000.