5 dead, 9 missing as Ulysses triggers landslides in Vizcaya mining village
BAYOMBONG, Nueva Vizcaya—Five people were dead and nine others were missing in landslides that hit a mining community at the village of Runruno in Quezon town, Nueva Vizcaya and believed triggered by Typhoon Ulysses.
Heavy rain and strong winds brought by Ulysses loosened the soil, causing layers of mud to pour onto houses, trapping people inside.
Authorities said the houses, which had been built inside the mining concession area of FCF Mining Corp., were made of light materials and buried in mud and boulders.
Search and retrieval operations were underway, said Col. Ranser Evasco, Nueva Vizcaya acting provincial director.
TSB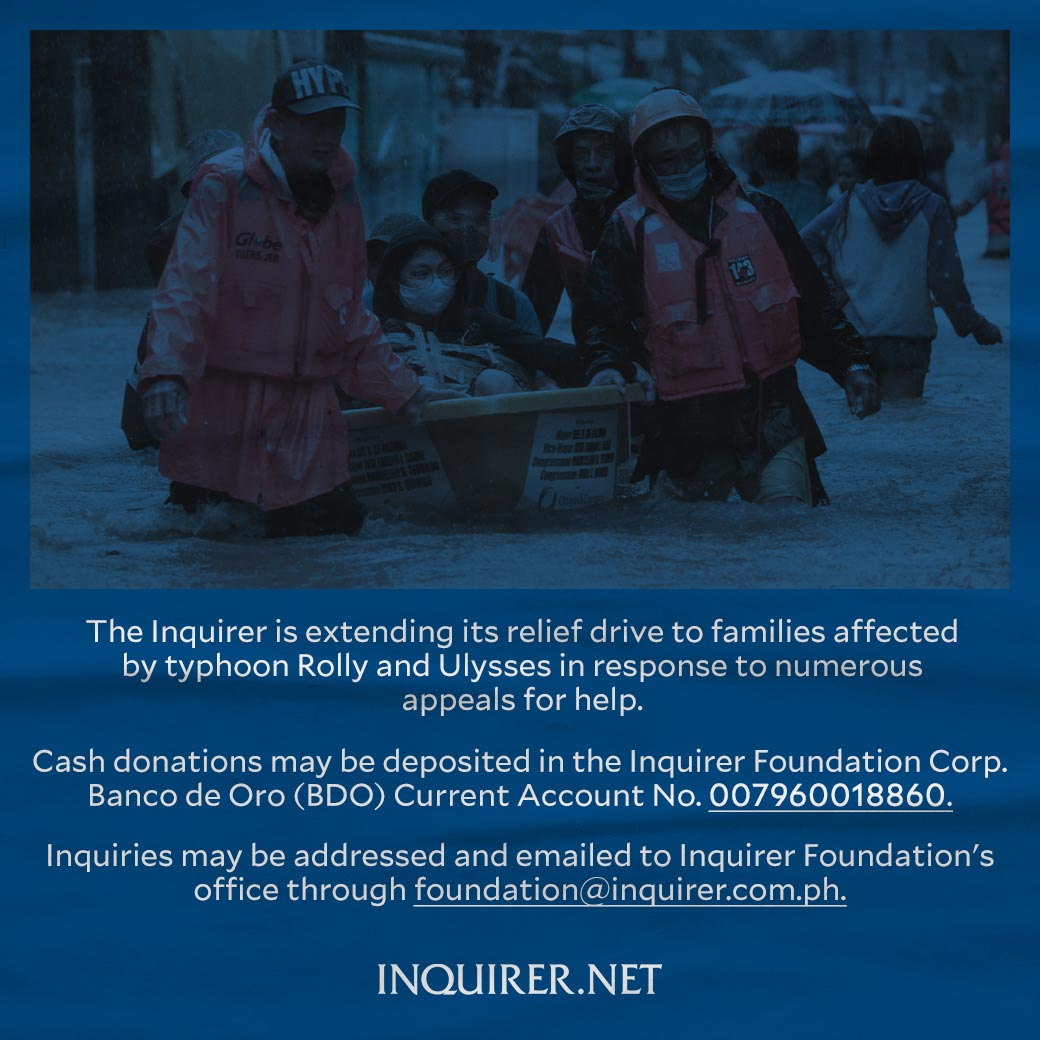 Subscribe to INQUIRER PLUS to get access to The Philippine Daily Inquirer & other 70+ titles, share up to 5 gadgets, listen to the news, download as early as 4am & share articles on social media. Call 896 6000.