Mall near Marikina river gets flooded after overnight rains due to Ulysses
MANILA, Philippines — A mall in Barangay Sto. Niño of Marikina City, which lies near the Marikina river,  was flooded on Thursday after overnight rains from Typhoon Ulysses.
In a video from Radyo Inquirer, several individuals were seen evacuating out of the mall, which sits directly beside the Marikina River's famous riverbanks.
Floodwaters along the mall's roads ranged from knee-deep to neck-deep as water levels in Marikina River overflowed, reaching a level higher than 21.5 meters.
This was way higher than the water levels back when the destructive Typhoon Ondoy hit Marikina in 2009.
Due to the continuous rains, water from the higher lands in Rizal province like Antipolo, Tanay, and Baras trickled down to the Marikina river.
CFC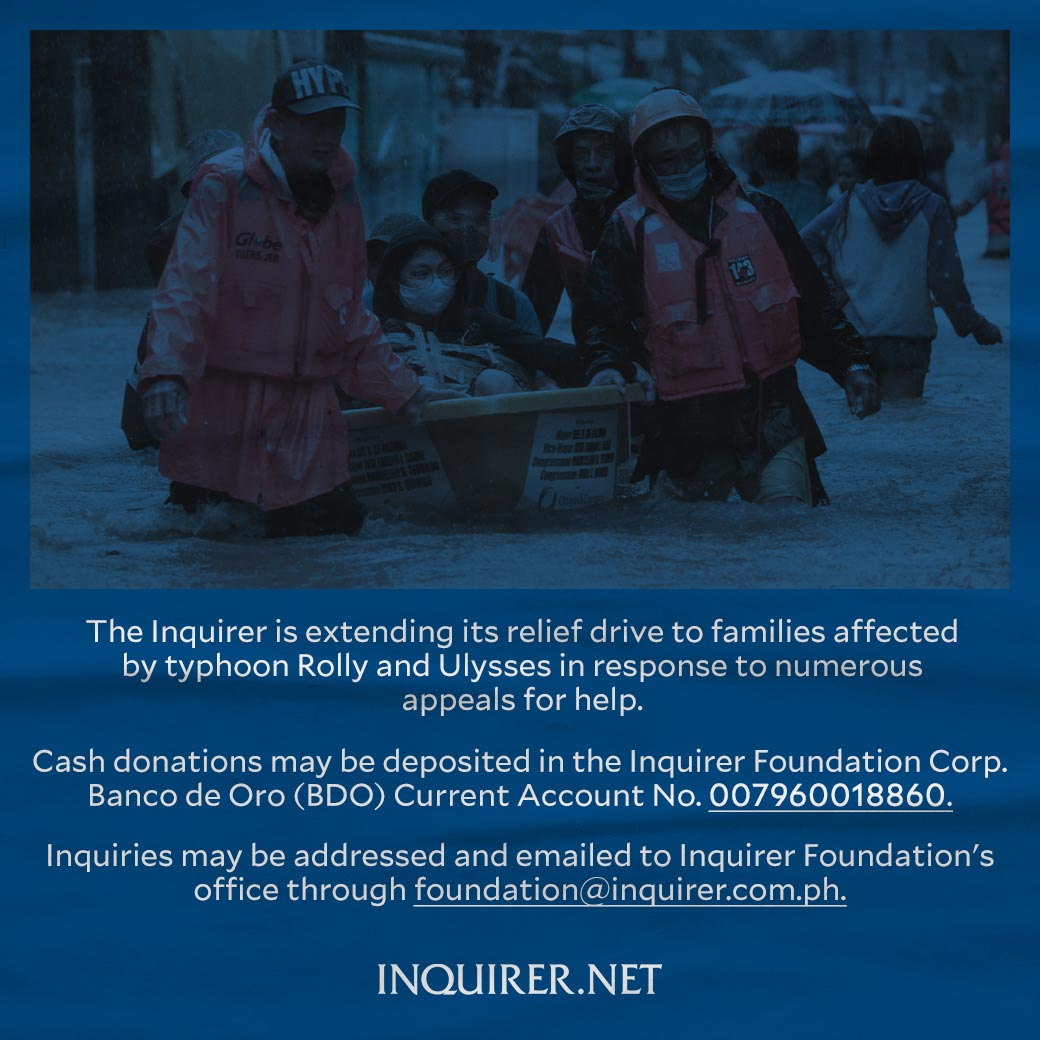 Subscribe to INQUIRER PLUS to get access to The Philippine Daily Inquirer & other 70+ titles, share up to 5 gadgets, listen to the news, download as early as 4am & share articles on social media. Call 896 6000.