Typhoon Ulysses floods parts of Plaridel, Sangley airports – CAAP
MANILA, Philippines — Floodwaters invaded parts of the  Plaridel and Sangley Point Airports in Bulacan and Cavite as Typhoon Ulysses continues to ravage parts of the country, the Civil Aviation Authority of the Philippines (CAAP) said Thursday.
CAAP said Plaridel Airport sustained mild flooding in its apron while a cracked door panel and water leaks were also reported on its tower building due to storm surges.
The airport likewise experienced power interruption around 4:45 AM on Thursday.
Sangley Point Airport also reported flooding at Runway 07, its hangar, and general aviation area, added CAAP.
A power outage was also experienced at the airport at Thursday midnight.
Other airports under CAAP's jurisdiction, such as those in Virac, Naga and Legazpi are still operational and did not sustain or report significant Typhoon Ulysses-related damage.
"CAAP airport managers are still tasked to be on high alert and to closely monitor their respective airports. Situation reports are also continuously monitored and consolidated by the CAAP Operations Center," CAAP said.
"Airports have secured its powerplant and runway equipment, boarded their facilities, coordinated with the local DRMC offices, and has activated its procedures to mitigate the impact of the said typhoon," it added.
As of 10 a.m. Thursday, the eye of Ulysses was spotted 85 kilometers west of Iba, Zambales with maximum sustained winds of 130 kilometers per hour (kph) near the center and gustiness of up to 200 kph while moving at 25 kph.
gsg
Subscribe to our daily newsletter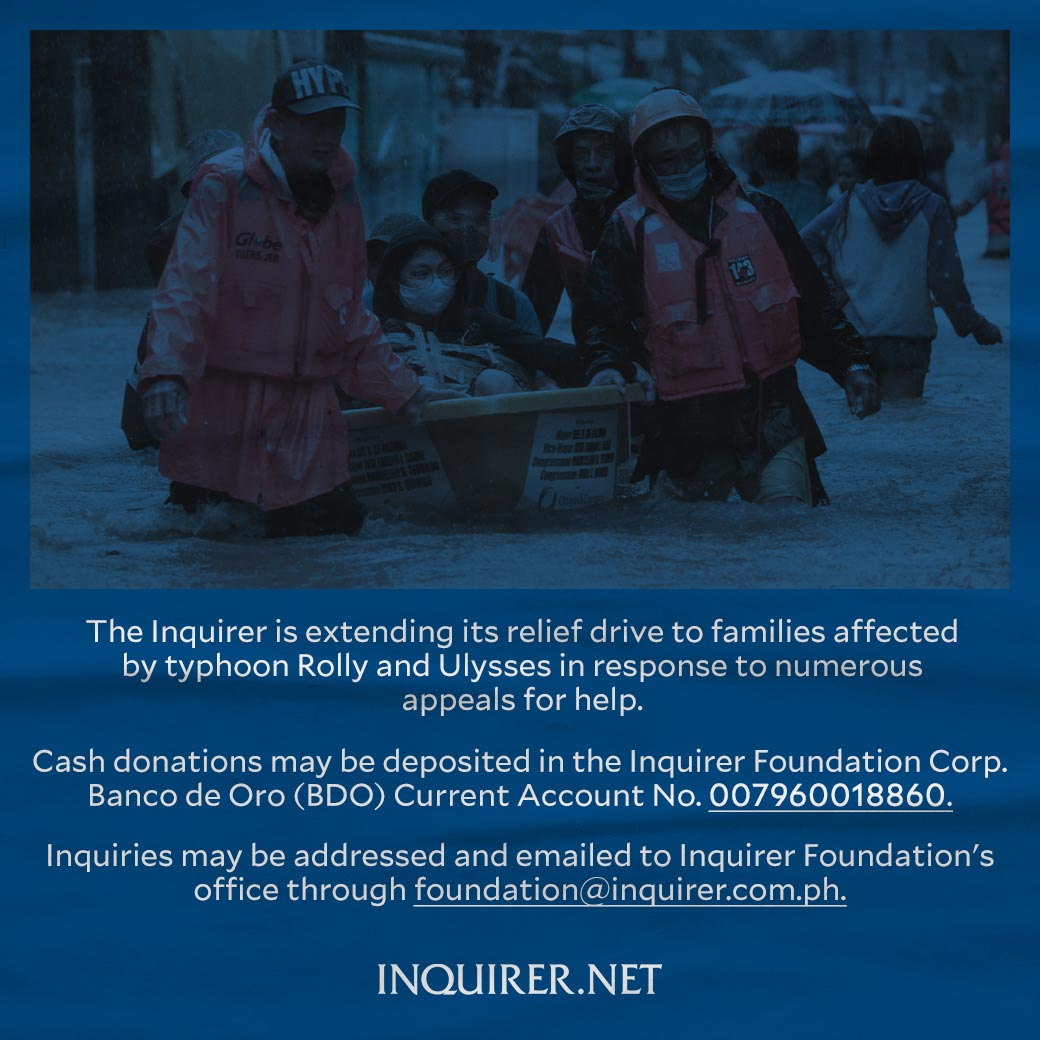 Subscribe to INQUIRER PLUS to get access to The Philippine Daily Inquirer & other 70+ titles, share up to 5 gadgets, listen to the news, download as early as 4am & share articles on social media. Call 896 6000.