Elevation in 3 Bulacan dams breaches spilling level due to Ulysses
CITY OF MALOLOS –– The three dams in Bulacan started releasing water after the elevation surpassed the spilling levels at dawn on Thursday due to heavy rains dumped by Typhoon "Ulysses," according to the provincial disaster risk reduction and management office.
Ipo Dam released water at a high volume of 1,361.79 cubic meters per second (cms) when its level rose to 101. 76 meters above sea level (masl), breaching the 101.00-masl spilling mark. The volume of released water was eventually reduced to 587 cms.
Bustos Dam, which has a 17-meter spilling level, has started releasing water at a volume of 2,520 cms after its level rose to 18.04 meters.
Angat Dam's stock rose to 211.30 masl against its 210-masl spilling mark. It was a 5-meter increase from the previous day.
Officials manning the Angat Dam said they also released water on Thursday morning.
LZB
Click here for more weather related news.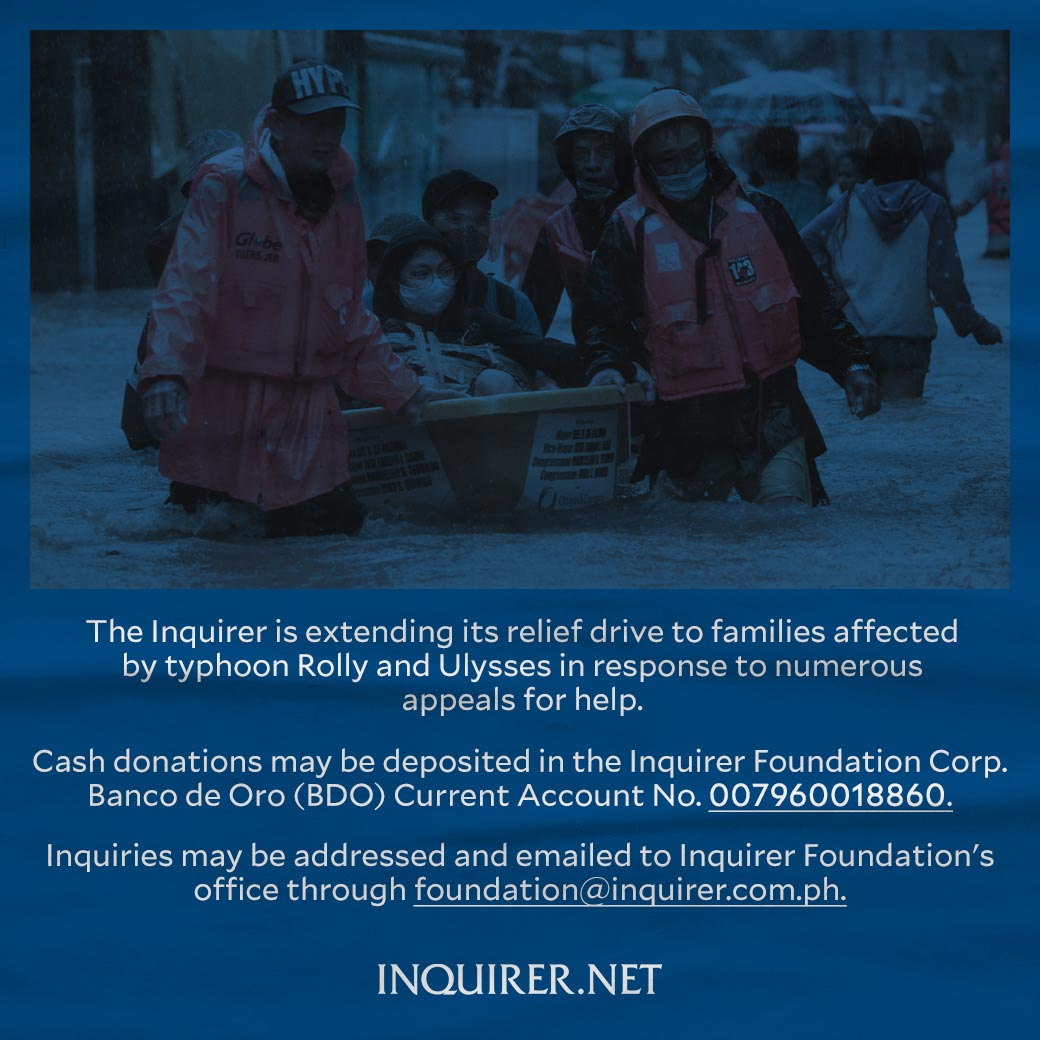 Subscribe to INQUIRER PLUS to get access to The Philippine Daily Inquirer & other 70+ titles, share up to 5 gadgets, listen to the news, download as early as 4am & share articles on social media. Call 896 6000.