LOOK: Cargo ship hits seawall of mall in Pasay due to Ulysses
MANILA, Philippines — A cargo vessel struck the seawall of a mall in Pasay on Thursday morning after as the waters off Manila Bay swelled due to the heavy rains and violent winds brought about by Typhoon Ulysses.
"Just In: Dahil sa lakas ng hangin at alon na dala ng Bagyong #UlyssesPH isang cargo vessel ang sumadsad sa Joggers walk Sea Wall ng SM Mall of Asia," Pasay Mayor Emi-Calixto Rubiano wrote in a Facebook post.
(Just In: Due to the strong winds and violent waves due to Typhoon Ulysses, a cargo vessel hit the Joggers walk sea wall in SM Mall of Asia.)
In a report from Pasay police, a security guard of the mall first found the cargo vessel named "Peter Ronna" drifting near the seawall at 12:30 a.m.
Three crew members were rescued from the vessel, police also said.
Police Lieutenant Colonel Deanry Francisco told INQUIRER.net no crew members were hurt in the incident.
Rubiano said they are working with the Philippine Coast Guard (PCG) to determine the cause of the incident as well as to clear the area.
EDV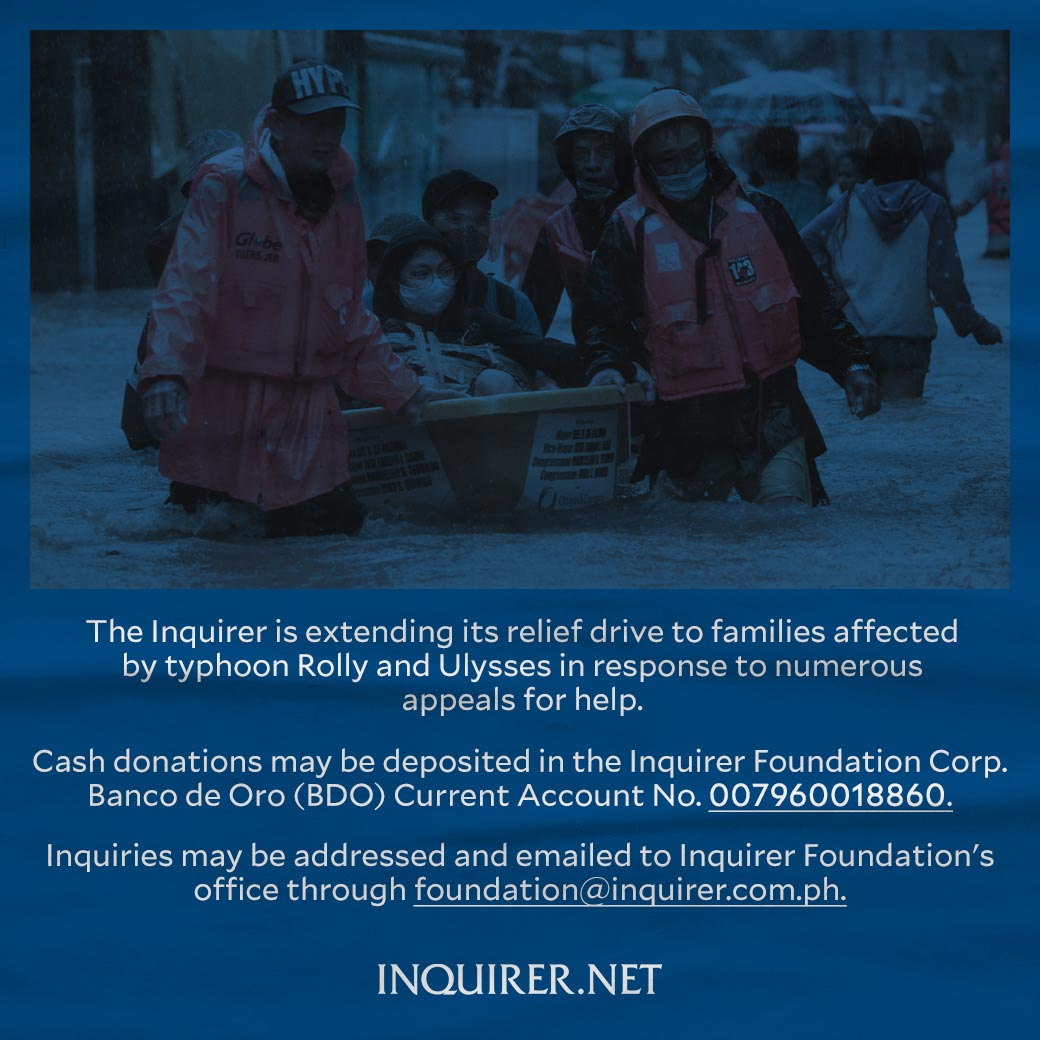 Subscribe to INQUIRER PLUS to get access to The Philippine Daily Inquirer & other 70+ titles, share up to 5 gadgets, listen to the news, download as early as 4am & share articles on social media. Call 896 6000.