NEXT 12 HOURS CRITICAL TO CENTRAL AND SOUTHERN LUZON
Eye of Ulysses may move within 100 km north of Metro Manila an hour earlier
Pagasa urges public not to disregard warnings
MANILA, Philippines — Typhoon Ulysses, internationally known as Vamco, may move closer to Metro Manila an hour earlier than predicted, the Philippine Atmospheric, Geophysical and Astronomical Services Administration (Pagasa) said on Wednesday night.
The eye of the typhoon may move over Central Luzon, less than 100 kilometers north of Metro Manila sometime between 3:00 a.m. and 5:00 a.m. on Thursday, Pagasa weather specialist Loriedin De La Cruz said.
But even before hitting Central Luzon, its outer rain bands have started to bring strong winds and rains over a huge part of Central Luzon and Southern Luzon.
Dela Cruz clarified that Metro Manila not being directly under the eye of the typhoon may not bode well, as the strongest winds and rains are found at the eyewall.
And there's a big possibility that the eyewall would pass through Metro Manila, she said, warning that the next 12 hours would be crucial for Central Luzon, Metro Manila, and Calabarzon.
According to the latest severe weather bulletin from Pagasa said that Ulysses intensified even more despite making landfall, with maximum sustained winds of 150 kph near the center and a gustiness reaching up to 205 kph.
It was last seen 70 kph east of Infanta, Quezon, moving west-northwest at 15 kph.
Dela Cruz urged the public to take Pagasa's warnings seriously.
Currently, storm surge warnings were in effect over the coastal areas of Aurora, Quezon including Polillo Islands, and Camarines Norte, where wave heights may reach 3.0 meters.
Storm surges of up to 2.0 meters may occur near the coastal areas of Isabela, La Union, Zambales, Bataan, Pampanga, Bulacan, Metro Manila, Cavite, Batangas, the northern portions of Mindoro including Lubang Island, Marinduque, Romblon, Masbate including Ticao and Burias Islands, Catanduanes, Camarines Sur, Albay, and Sorsogon.
"These storm surges, which may be accompanied by swells and/or breaking waves near the coast, can cause life-threatening and damaging coastal inundation. Moreover, there is also a moderate risk of seiche or storm surge over the coastal areas surrounding Laguna de Bay," Pagasa said.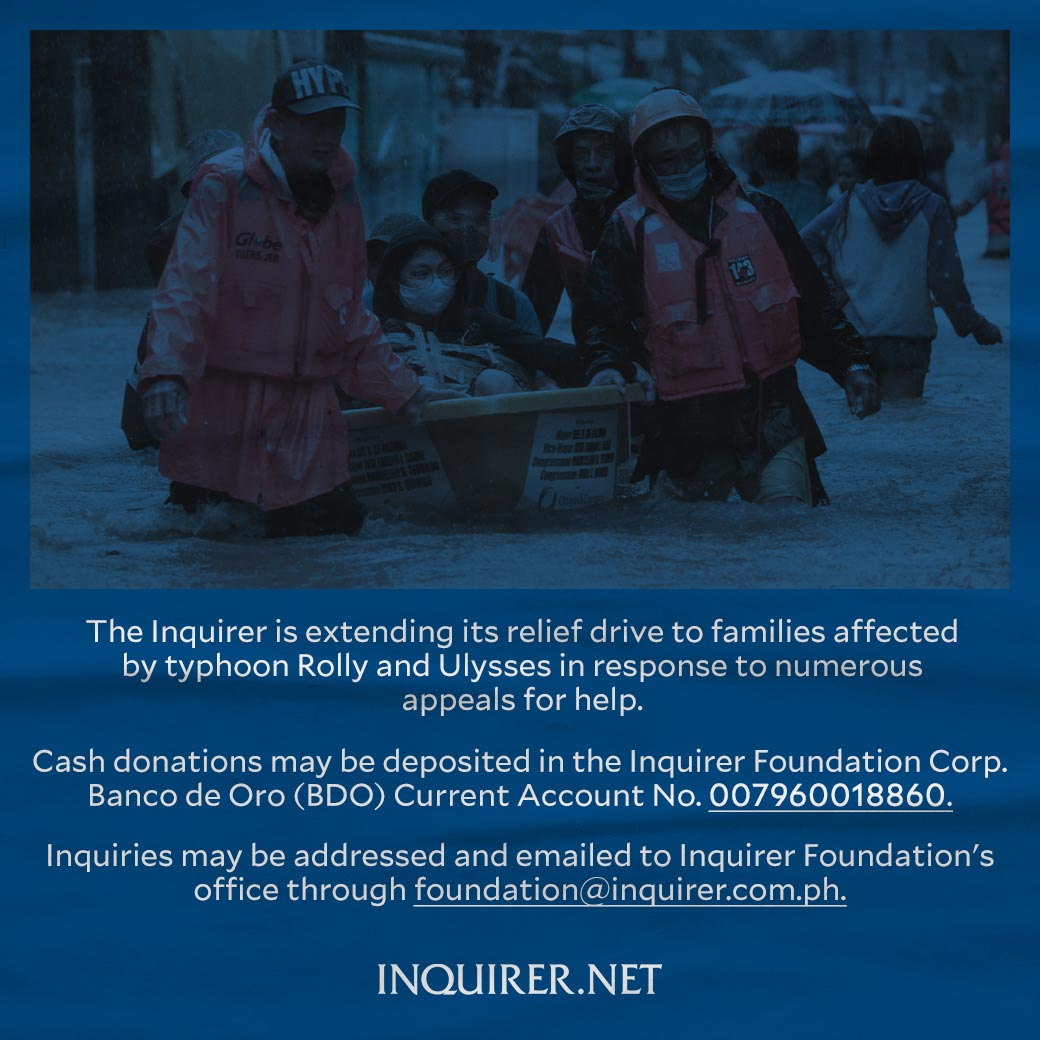 Subscribe to INQUIRER PLUS to get access to The Philippine Daily Inquirer & other 70+ titles, share up to 5 gadgets, listen to the news, download as early as 4am & share articles on social media. Call 896 6000.