Landslides hit Sorsogon, Camarines Norte towns
LEGAZPI CITY –– The national roads in two towns in Camarines Norte and Sorsogon provinces were blocked by loosened soil, rocks, and debris, following landslides on Wednesday that were triggered by Typhoon "Ulysses."
Salvador Mendoza, information officer of Sorsogon province, said a landslide blocked half of the road in Zone Taricpao in Barangay San Rafael in Bulusan town.
The other half of the road was passable to vehicles, but motorists were cautioned to go slow when traveling along the area.
Personnel from the Department of Public Works and Highways in the province immediately cleared the area, Mendoza said.
In Camarines Norte, the debris that covered a portion of the road in Barangay Togos in Paracale town was immediately cleared, said lawyer Don Culvera, the unified incident commander of the province.
As of 2 p.m., tropical cyclone wind signal number 3 remained raised over Camarines Norte, while Sorsogon is under signal number 2.
Both provinces were experiencing heavy rains since Wednesday morning.
LZB
Click here for more weather related news.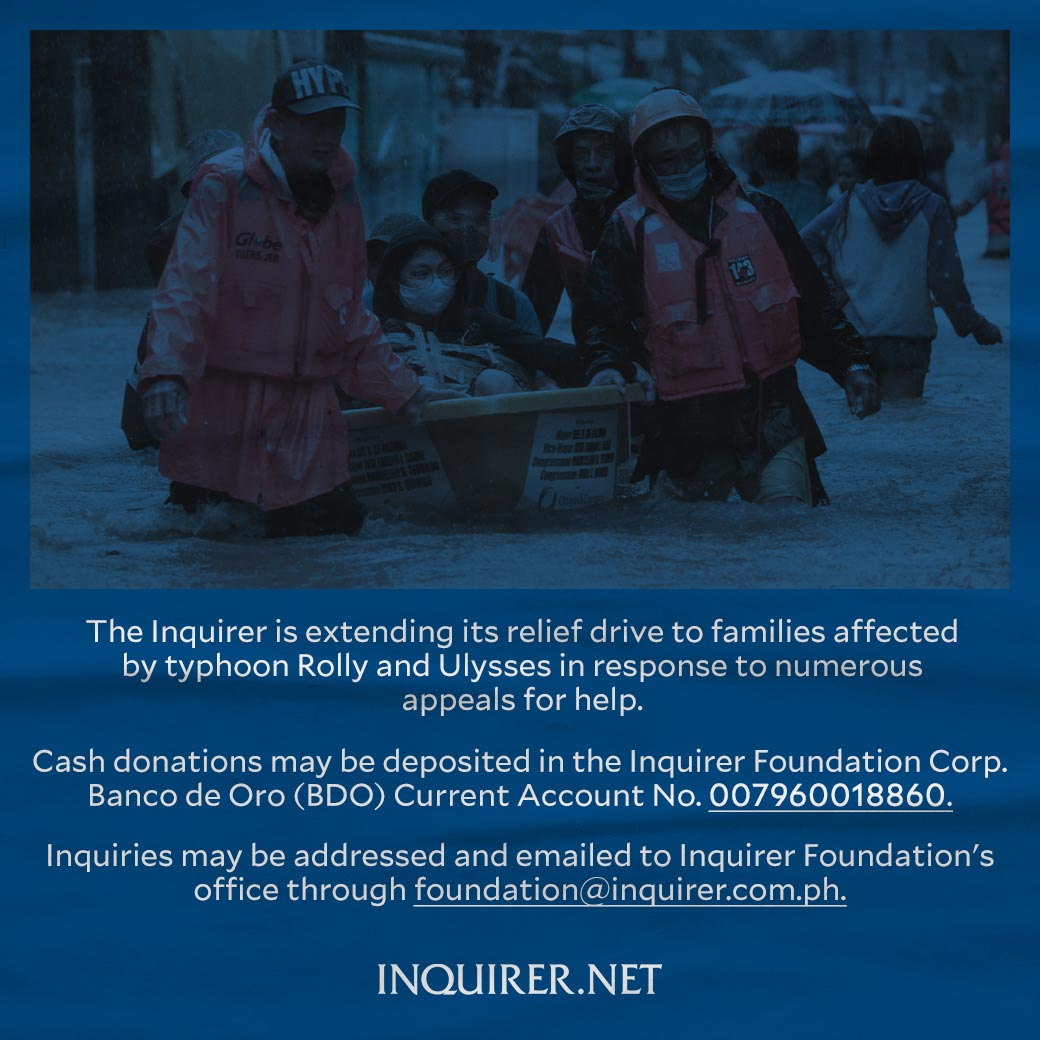 Subscribe to INQUIRER PLUS to get access to The Philippine Daily Inquirer & other 70+ titles, share up to 5 gadgets, listen to the news, download as early as 4am & share articles on social media. Call 896 6000.