PNP: 25 dead, 43 injured in Rolly's wake
MANILA, Philippines — The total number of people who were killed in the onslaught of  Super Typhoon Rolly (international name: Goni) rose to 25, while 39 were injured, latest data from the Philippine National Police (PNP) showed Wednesday.
"We already have 25 who died, three are from (police regional office) PRO 4-A, one is from PRO 4-B, 21 is from PRO-5. All the other regions have zero," PNP chief Gen. Camilo Cascolan said in a press briefing.
PRO 4-A is the PNP's regional office in Calabarzon (Cavite, Laguna, Batangas, Rizal, Quezon), PRO 4-B is in the Mimaropa (Mindoro, Marinduque, Romblon, Palawan) region, and PRO-5 is in the Bicol region.
"And we also have 39 injured for PRO-5 and four injured from PRO 4-A," he added.
Cascolan added that two persons were also reported missing in the Calabarzon area, one in the Mimaropa region and three in the Bicol region.
Cascolan also said the PNP rescued 4,549  persons in Calabarzon, 215 in the Mimaropa region and 2,748 in the Bicol region.
Parts of Southern Luzon were battered on Sunday by Super Typhoon Rolly, which was considered as the world's strongest typhoon this year.
According to the Department of Public Works and Highways, Rolly left infrastructure damage worth P5.76 billion.
/MUF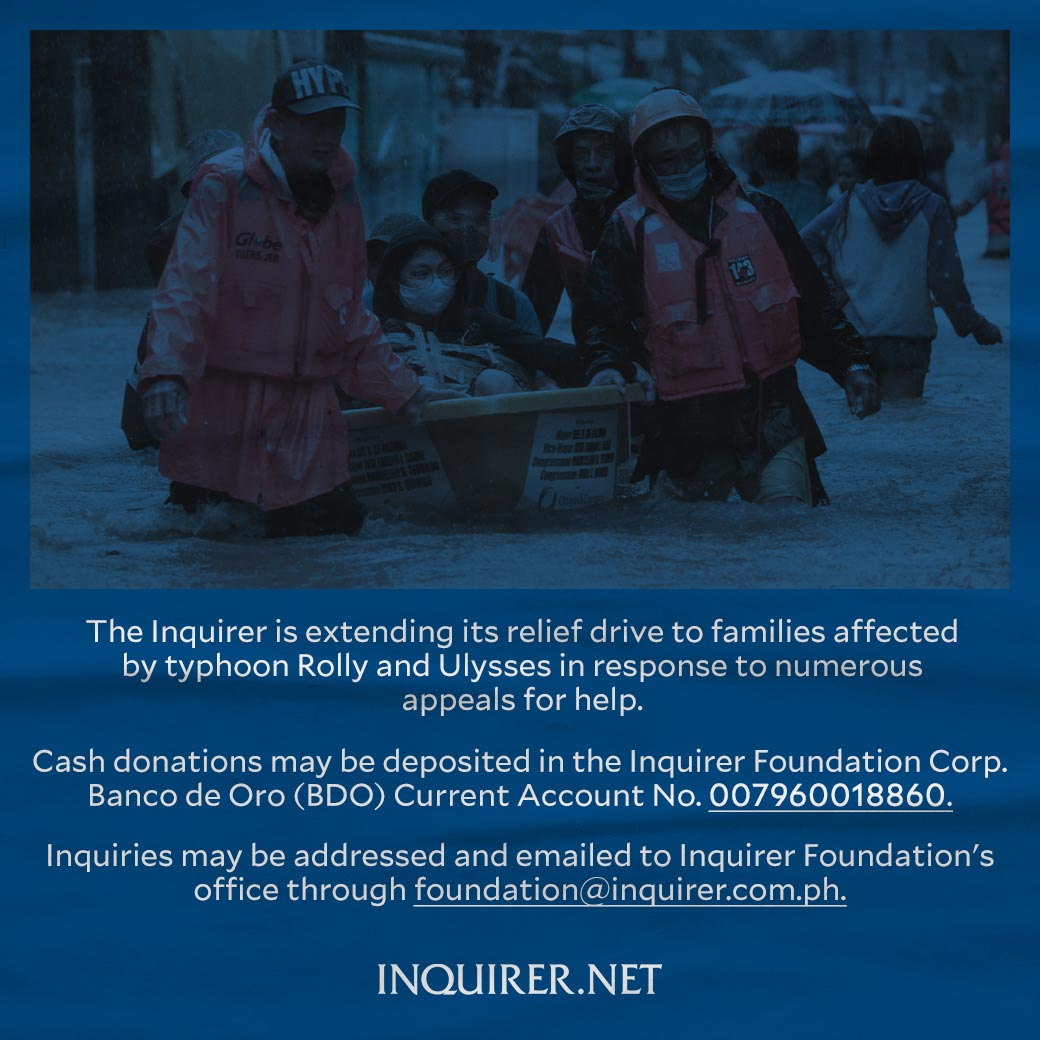 Subscribe to INQUIRER PLUS to get access to The Philippine Daily Inquirer & other 70+ titles, share up to 5 gadgets, listen to the news, download as early as 4am & share articles on social media. Call 896 6000.