Use anti-communist task force funds for storm aid – senators
MANILA, Philippines — Opposition senators on Tuesday said a large chunk of the proposed budget for a government agency that had been gaining a reputation for branding progressive lawmakers, activists and administration critics as communists and enemies of the state would be better spent for victims of the recent destructive typhoon.
About P16 billion of the P19-billion 2021 budget for the National Task Force to End Local Communist Armed Conflict (NTF-Elcac) was allocated for the development of 800 barangays around the country that had been "freed" of communist rebel influence.
According to Sen. Risa Hontiveros, the anti-insurgency fund, which had been criticized by some senators as "pork-barrel-like" and prone to abuse, should instead be used for relief and rehabilitation of areas badly hit by Typhoon "Rolly" (international name: Goni).
"During these times of calamities, our people in Bicolandia and other areas are in dire need of the millions of [pesos] from the government. It is clear that the billions earmarked for the NTF-Elcac would be better spent on helping Filipinos battered by the typhoon get back on their feet," she said.
Hontiveros made the statement on Tuesday after the hearing on the alleged Red-tagging by the task force of members of the Makabayan bloc in the House of Representatives and some celebrities.
Links to CPP-NPA-NDFP
The Senate committee on national defense and security opened an inquiry into the NTF-Elcac's claims that members of the Makabayan bloc were high-ranking members of the Communist Party of the Philippines, the New People's Army and the National Democratic Front of the Philippines (CPP-NPA-NDFP).
The task force's campaign drew a backlash after its spokesperson, Lt. Gen Antonio Parlade Jr., recently issued what many saw as a veiled threat against actress Liza Soberano and 2018 Miss Universe Catriona Gray for alleged links to militant women's group Gabriela.
Sen. Panfilo Lacson, the committee chair, said the alleged red-tagging had become a "crisis" as it stirred public outcry and endangered the state's efforts to uphold and protect human rights.
"When no distinction has been made between an activist and a terrorist, an idealist and an extremist, a reformist and a subversive, we risk putting everyone under a cloud of suspicion, and our society in a constant state of insecurity," Lacson said.
Sen. Joel Villanueva supported Hontiveros' suggestion as the country was in "desperate need" of aid for typhoon survivors.
"The question to our mind is this: will our national security not be put in danger if we move some funds from Elcac to disaster response?" he said.
Villanueva said economic managers were looking for funds to respond to the latest calamity. But if the task force can be the source of these funds, "our economic managers should not hesitate to entertain this suggestion," he said.
Drilon for defunding
Senate Minority Leader Franklin Drilon also supported defunding the task force and channeling the money to housing and disaster response. "I am confident that my fellow senators will find this proposal meritorious," he said.
Hontiveros earlier noted that the NTF-Elcac budget was much bigger than key agencies like the Department of Finance (P17.46 billion); Office of the Ombudsman (P3.36 billion); Department of Budget and Management (P1.9 billion); and the Department of Housing Settlements and Urban Development (P632 million).
"We should not spend such an inordinate amount of time and money on an agency running after ordinary citizens using the communist bogeyman. This is on top of the NTF-Elcac's bad track record of spreading fake news and silencing critical and dissenting voices," she said.
During the hearing, Hontiveros questioned why the task force was seeking such huge funding for anti-insurgency when the military had claimed that that the rebels were close to being wiped out back in 2018.
"Which is a more serious threat to our national security: a waning insurgency or an external threat from a superpower country?" she said, referring to China's incursions in the West Philippine Sea.
Makabayan no-show
Lacson lamented the absence of Makabayan bloc members who were invited to the hearing — Representatives Carlos Isagani Zarate, Ferdinand Gaite and Eufemia Cullamat of Bayan Muna, Rep. France Castro of ACT Teachers, Arlene Brosas of Gabriela, and Sarah Jane Elago of Kabataan.
The NTF-Elcac has claimed that their organizations were communist fronts.
In a letter to Lacson, the House members said the Senate should not be used as a venue to destroy the reputation of leaders and members of progressive groups.
"We are hoping that you would not allow your committee and the Senate to be used as a launching pad for Red-tagging or terrorist-tagging, a policy that the United Nations special rapporteurs has repeatedly proven to lead to politically motivated extrajudicial killings, or EJKs, trumped-up charges and other human rights violations," the Makabayan bloc said.
The group was represented in the Senate hearing by lawyer Maneeka Sarza.
In a separate letter to Lacson, Brosas said the Senate "should not be made a venue to make preposterous allegations against duly elected members of Congress" and those making allegations against Gabriela should file a case in court.
A similar statement was made by Bayan Muna chair Neri Colmenares in another letter to the senator.
Renato Reyes, secretary general of Bagong Alyansang Makabayan (Bayan), another group that had been Red-tagged by the task force, said the Senate hearing was a "great disservice" to the people in the aftermath of the typhoon.
"The top defense officials in the hearing are supposedly the heads of front-line agencies, yet they are busy engaging in rumormongering, Red-tagging and terrorist-labeling," he said.
Parlade informant
Jobert Pahilga, a founding member of the National Union of Peoples' Lawyers, said Parlade's main informant, Jeffrey Celiz, had no credibility.
He said Celiz — who claimed his life was upturned after he joined the NPA — lied about being a student of the University of the Philippines and had served as a political strategist for former Iloilo Mayor Jed Mabilog.
Mabilog was among the so-called narcopoliticians tagged by President Rodrigo Duterte. Celiz was likewise linked to illegal drugs and now fears being a victim of EJK, Pahilga said.
"My view is that he sought the protection of the military by 'lying' or 'selling' to them his supposed 'extensive knowledge' of the operations of the left," Pahilga said.
The progressive groups say red-tagging is a way to brand administration critics as enemies of the state to justify their silencing or "neutralization," a practice that dates back to the McCarthyite communist witch hunt in the United States that was replicated in the Philippines in the 1950s during the Cold War.
But allegations regarding communist "fronts" were debunked in 2008 in a report by former UN Special Rapporteur Philip Alston, who said the assertions by security officials were "usually unsubstantiated" and had "little, if any, evidence."
"Similarly, [c]haracterizing such elected congressional representatives and much of civil society as 'enemies' is thus completely inappropriate. Unsurprisingly, it has encouraged abuses," Alston said.
—With reports from Nestor Corrales and Krixia Subingsubing
News handpicked by our editors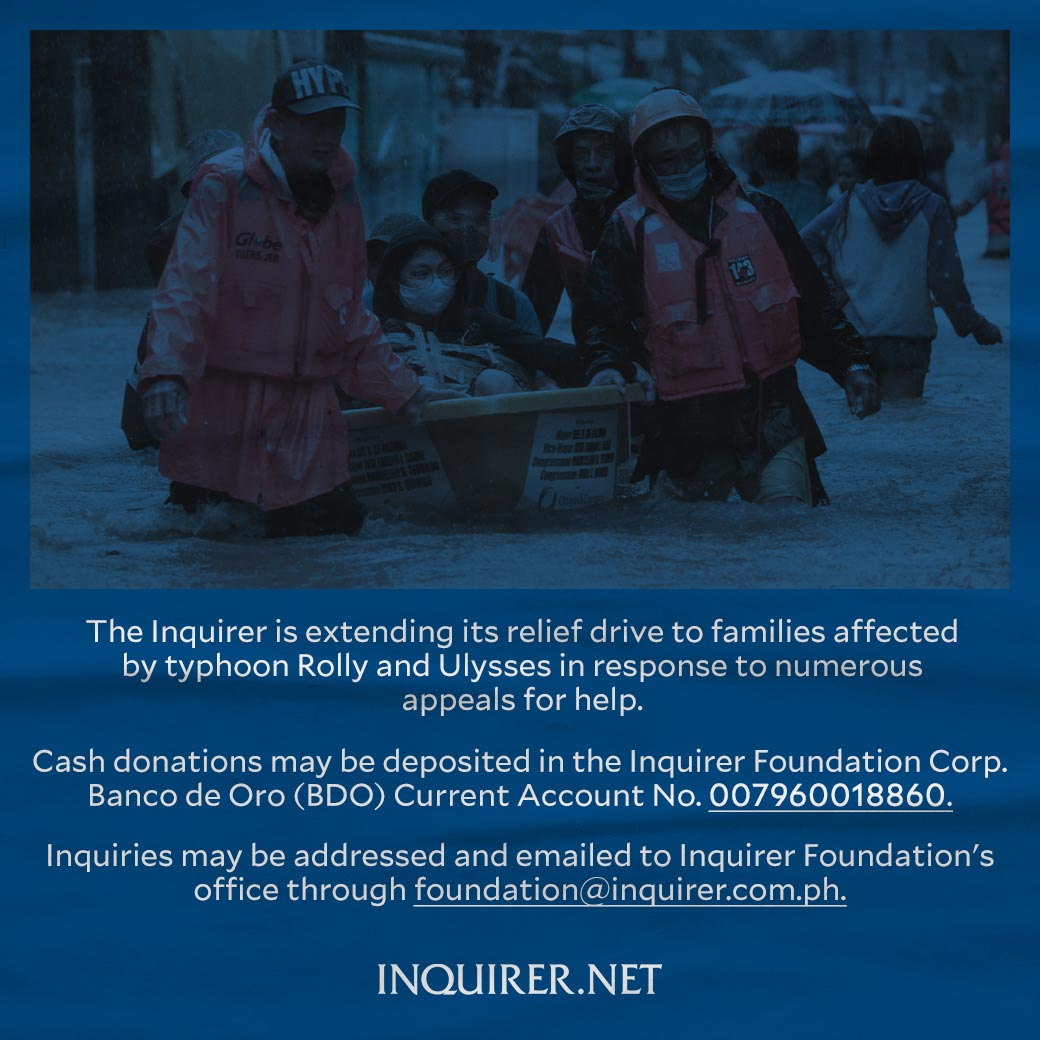 Subscribe to INQUIRER PLUS to get access to The Philippine Daily Inquirer & other 70+ titles, share up to 5 gadgets, listen to the news, download as early as 4am & share articles on social media. Call 896 6000.