Search for missing Batangas man yields another body
SAN PEDRO CITY –– The Philippine Coast Guard (PCG) on Tuesday identified the person, whose remains were recovered in San Jose, Batangas. He was believed to have been swept by the flood during the onslaught of Super Typhoon "Rolly" (international name: Goni).
Commodore Tito Alvin Andal, PCG Commander in Southern Tagalog, said a Coast Guard team conducting search-and-retrieval operations for another missing person recovered the body of Ricardo Puno, 39, a resident of Barangay Lalayat, San Jose, on Monday afternoon.
In a phone interview, Andal said another person, Luis Leonardo, 23, and a resident of Barangay Bagi, Ibaan town, was reported missing since Sunday.
Leonardo was cleaning the drainage in a resort, when he slipped into a manhole at the height of the typhoon, the PCG said.
The PCG had since been looking for Leonardo, by deploying detection dogs in the forest and rivers towards the adjacent San Jose town.
"We've found a body but it turned out (to be Puno) and not (Leonardo). Leonardo remained missing," he added.
Edited by LZB
Subscribe to our daily newsletter
Click here for more weather related news.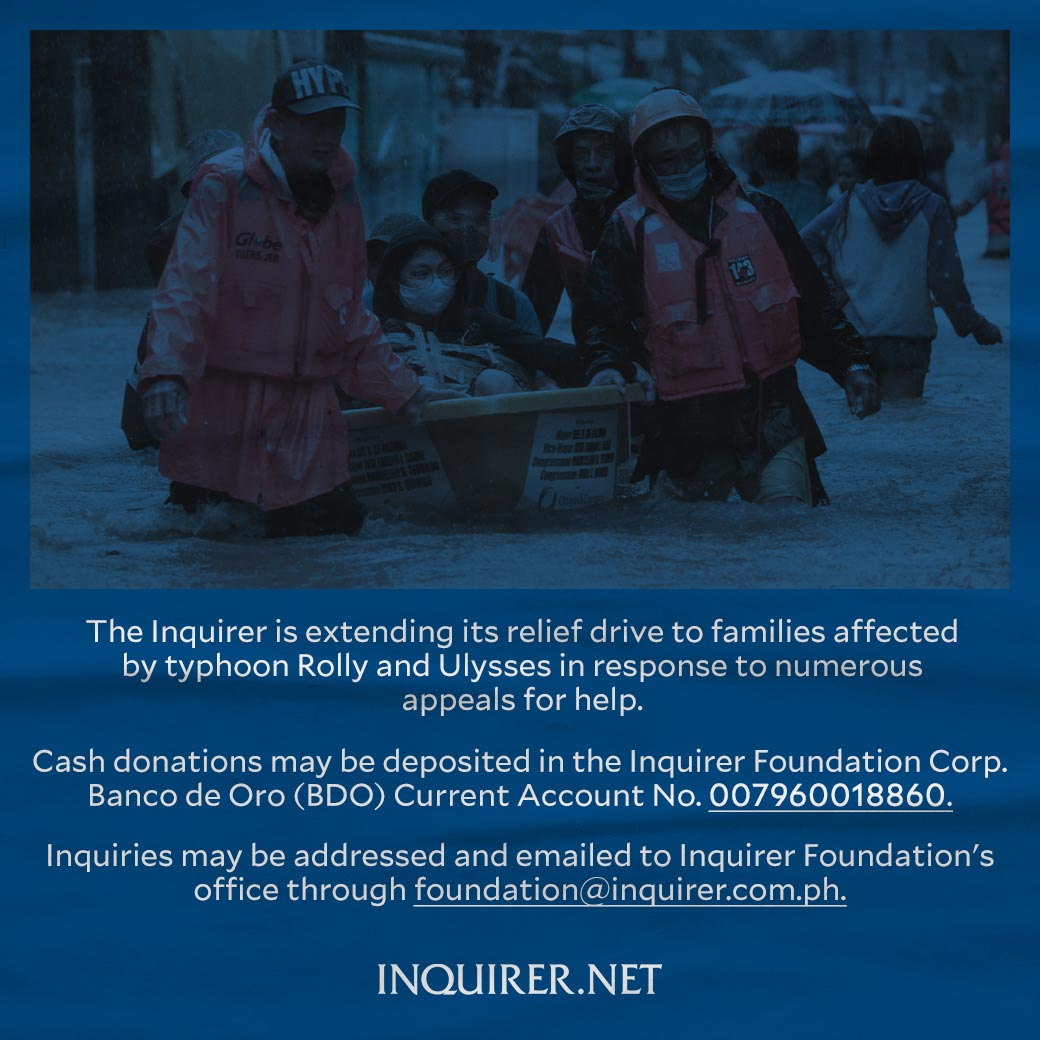 Subscribe to INQUIRER PLUS to get access to The Philippine Daily Inquirer & other 70+ titles, share up to 5 gadgets, listen to the news, download as early as 4am & share articles on social media. Call 896 6000.