120,000 still in evacuation centers in Mimaropa, after 'Rolly'
CITY OF CALAPAN –– At least 127,863 evacuees (35,915 families) are still in evacuation centers in Mindoro, Marinduque, Romblon, Palawan (MIMAROPA) a day after Super Typhoon "Rolly" (international name: Goni) hit Luzon, the regional police said.
The police also said 224 areas still had no electricity, while all roads are passable.
The Mimaropa police also said 158 people were stranded in seaports.
Disaster responders and government agencies continue clearing operations and food distribution in evacuation areas Monday.
During the onslaught of the typhoon, 215 individuals regionwide were rescued by the police from flooded areas One person was reported missing and one dead.
ZB
Subscribe to our daily newsletter
Click here for more weather related news.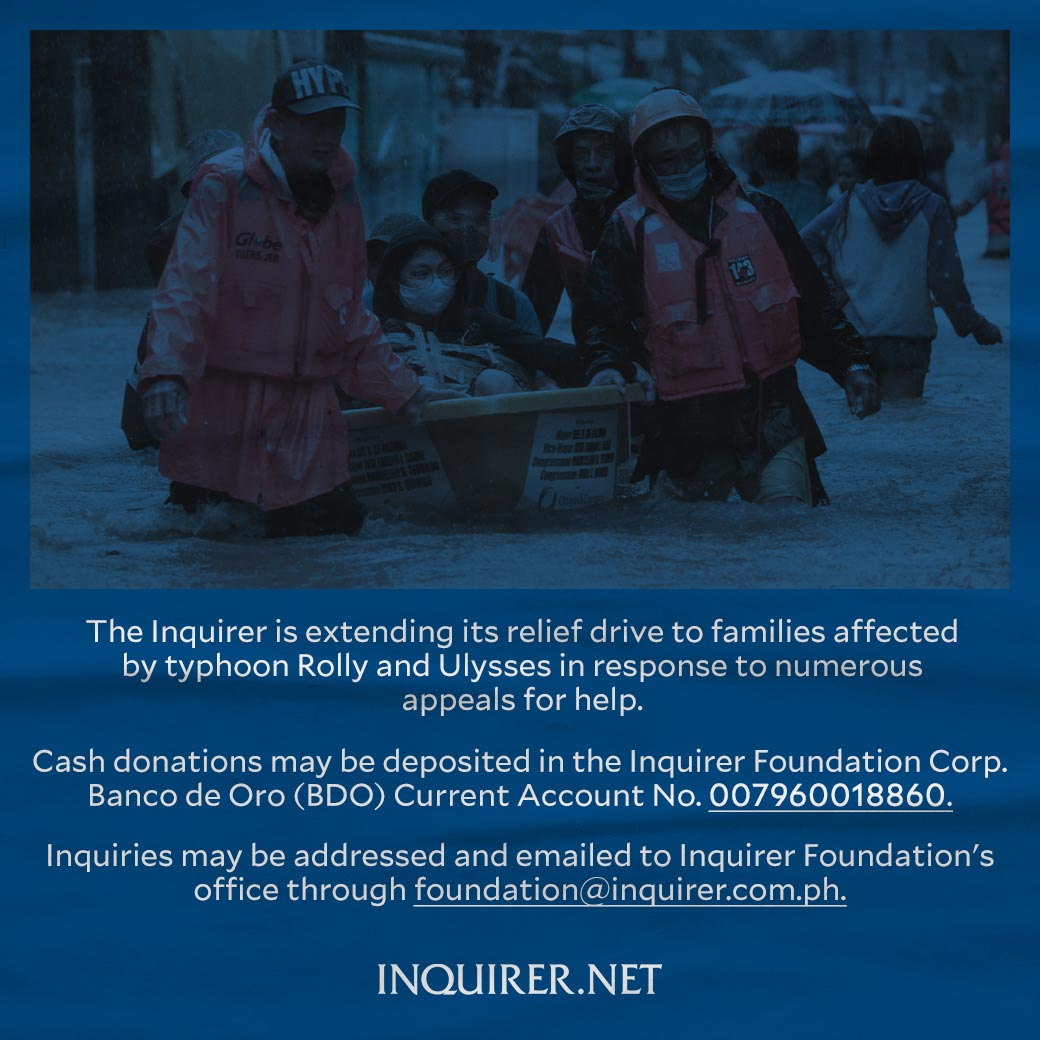 Subscribe to INQUIRER PLUS to get access to The Philippine Daily Inquirer & other 70+ titles, share up to 5 gadgets, listen to the news, download as early as 4am & share articles on social media. Call 896 6000.