NFA, DSWD ready rice, food packs for residents in storm-hit Bicol
LEGAZPI CITY –– The National Food Authority (NFA) in Bicol said it had readied 8,338 bags of rice for distribution to the provinces hit by Supertyphoon "Rolly" (international name: Goni).
The provinces to get the rice stocks are Camarines Sur (4,378 bags of rice), Albay (2,370), Camarines Norte (1,207), Catanduanes (283), and Sorsogon (100).
Meanwhile, the Department of Social Welfare and Development (DSWD) in Bicol reported that 23,552 food packs worth P10.2 million and non-food items worth P26.4 million were ready for distribution.
Earlier, the agency distributed 3,000 family food packs in Catanduanes and 1,500 family food packs to Calaguas Island in Camarines Norte.
Rolly hit Bicol Sunday, leaving 16 dead and three still missing, according to the Office of Civil Defense.
ZB
Click here for more weather related news.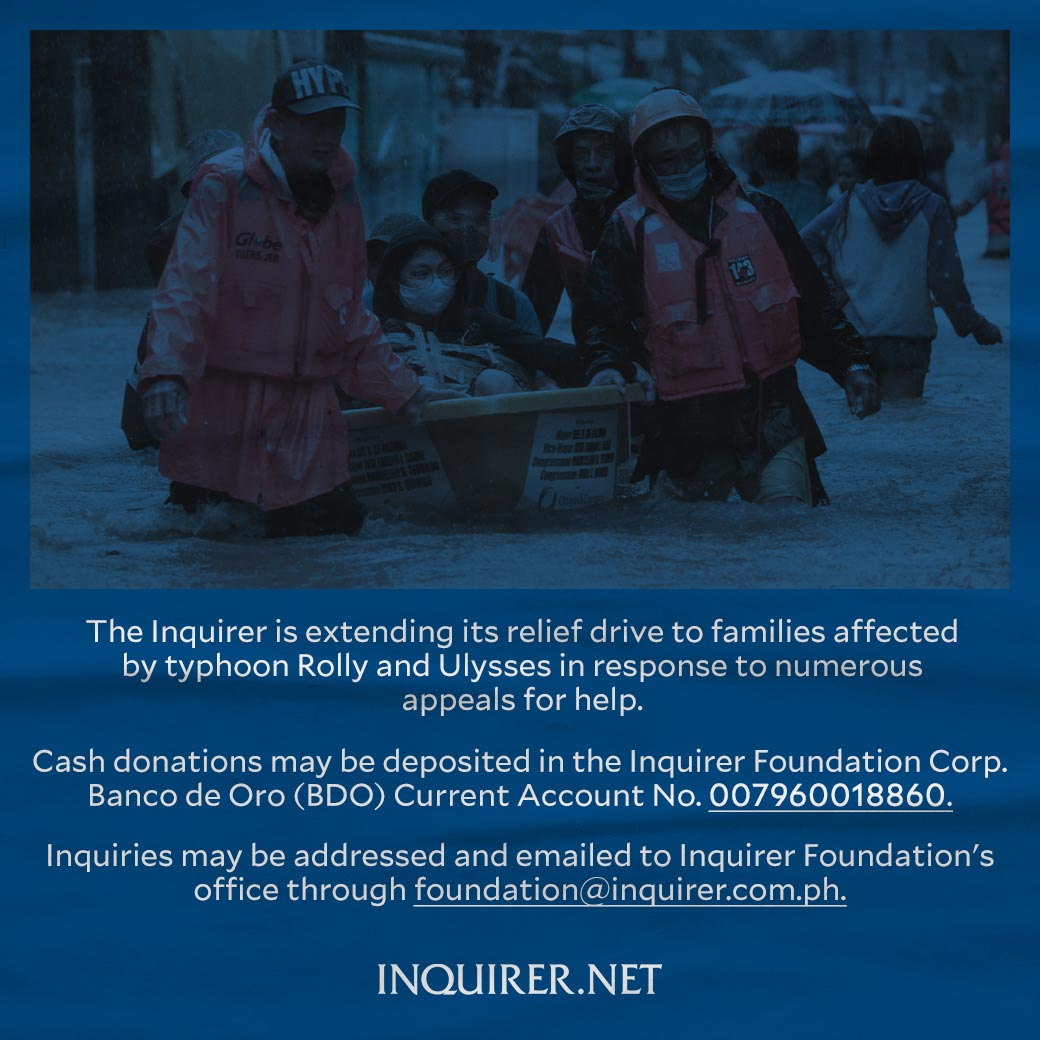 Subscribe to INQUIRER PLUS to get access to The Philippine Daily Inquirer & other 70+ titles, share up to 5 gadgets, listen to the news, download as early as 4am & share articles on social media. Call 896 6000.