Super Typhoon Rolly bares 'information gap' left by ABS-CBN shutdown
MANILA, Philippines — As Super Typhoon Rolly, reported as the strongest storm in the world so far this year, ravaged several provinces in the Philippines on Sunday, it became evident how important information dissemination is — whether it be on the strength or track of the storm or on its impact on the areas it hit as shown on photos or videos.
On social media, several netizens pointed out how ABS-CBN with its wide reach could have been useful in the dissemination of important information during the typhoon. But the media giant has been shut down for nearly four months now.
A certain Juliet Ramos said Rolly showed the importance of the regional networks of ABS-CBN that reach remote areas, particularly in provinces far from Metro Manila.
"Mas ngayon kailangan ng ating mga kababayan lalo na ang tinamaan ng [B]agyong [R]olly at yung mga nakatira sa liblib na lugar ang ABS-CBN REGIONAL NETWORK GROUP," she said on Twitter.
[It's at a time like this when our countrymen, especially those hit by Typhoon Rolly and those in remote areas, need the ABS-CBN Regional Network Group.]
Mas ngayon kailangan ng ating mga kababayan lalo na ang tinamaan ng bagyong rolly at yung mga nakatira sa liblib na lugar ang ABS-CBN REGIONAL NETWORK GROUP. 🙏 @ABSCBNNews @ABSCBN #RollyPH

— Julietramos (@Juliet83597207) November 1, 2020
Another netizen made a similar remark.
"Laking kawalan talaga ng ABS-CBN Regional Network groups, it used to be our number source in this type of calamities. I hope government realized what they've done," a netizen with the handle @goofyhides said.
[The closure of the ABS-CBN Regional Network groups was a huge loss, it used to be our source in this type of calamities. I hope government realized what they've done.]
Danilo Arao, an associate professor at the journalism department of the University of the Philippines in Diliman, said the shutdown of ABS-CBN exposed "information gaps" in calamities such as Super Typhoon Rolly, considering that the media giant is one of the outfits with the widest reach.
"In selected areas in Quezon and in Catanduanes, well there are — well, I understand that there are certain areas there where only ABS-CBN can be received prior to the closure of the network. So what will happen to these areas there?" Arao told INQUIRER.net.
Arao said that, while there are other media platforms that also had their own coverage of the typhoon, "during disasters, there cannot be a case of too much coverage of unfolding disasters."
Further, Arao said that, while information was not limited to the television platform, other media of information dissemination, such as the web or radio, may not be accessible to remote areas either, particularly due to signal issues.
"So right now, if you would monitor the chatter on social media, particularly on Twitter, there is anecdotal evidence that there are really ordinary citizens who are very frustrated by what's happening because, on one hand, they are only able to get intermittent internet connection and they are unable to really get the good TV reception from the other news media organizations," he said.
Missing cultural context
Arao also pointed out the importance of ABS-CBN's regional networks, which could provide a better context on the information being disseminated.
"When you talk about proximity, it's very important. But of course, it's the cultural context that would be key to the effectivity of a regional network reporting on what's happening in a particular area," Arao said.
"So this is not just the issue of the local language being used which would make packaging of information more relatable, more digestible and more understandable to the broader community there," he added.
In August, ABS-CBN announced that it would also pull the plug on 12 local "TV Patrol" program following the denial of the network's bid for a 25-year franchise at the House of Representatives.
ABS-CBN Regional has been producing local "TV Patrol" editions for airing on the network's 21 regional stations for over three decades, serving viewers in the provinces with local and national news presented in their own dialects.
These regional networks are located in Northern Luzon, Bicol, Southern Tagalog, Central Visayas, Eastern Visayas, and Northern Mindanao, among others.
"Of course the other factor there would be cultural proximity in the sense that you are able to know the context in a particular area — the fact that little things that you are very much able to pronounce correctly the names of certain streets, certain people so the information dissemination is much faster," Arao said.
"As well as the data gathering would be more efficient because you know the people to talk to and the reporters don't have to take great pains to know certain contact numbers or certain people only to be contacted," he added.
It has been nearly four months since 70 members of the House Committee on Legislative Franchises voted against granting ABS-CBN a new franchise, thus shutting down the network.
While the media giant continues its news and affairs operations, they are mainly broadcast online, which can be inaccessible for those in remote areas.
[atm]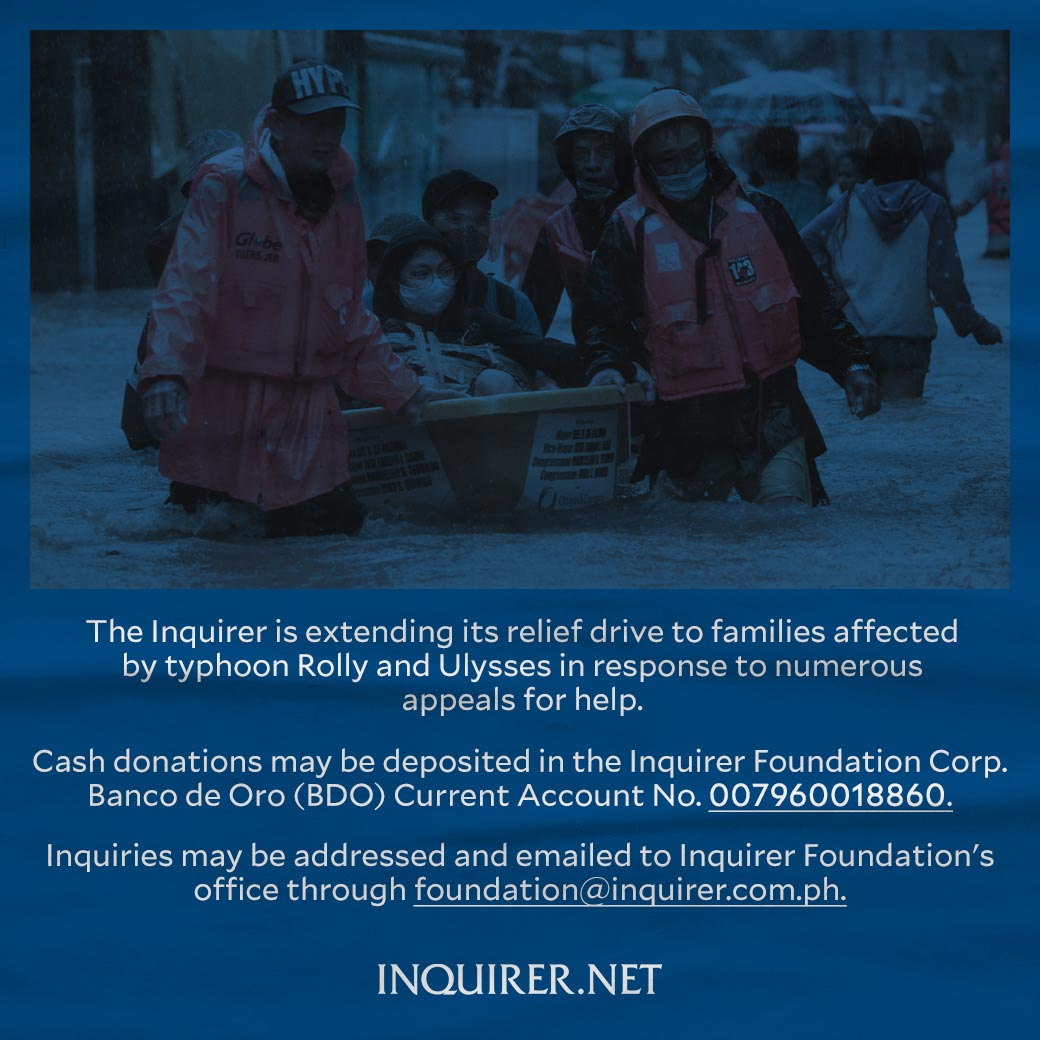 Subscribe to INQUIRER PLUS to get access to The Philippine Daily Inquirer & other 70+ titles, share up to 5 gadgets, listen to the news, download as early as 4am & share articles on social media. Call 896 6000.