Rescue launched for 300 families trapped in 3-meter deep flood in Batangas subdivision
SAN PEDRO CITY—At least 300 families were rescued from homes and atop vehicles after they were trapped when floodwater as deep as three meters turned their subdivision into a lake in Batangas City at the height of Typhoon Rolly.
The Batangas city government posted on its Facebook page a video of the rescue in Tierra Verde, a middle-class subdivision at the village of Pallocan West early evening on Sunday (Nov. 1).
The Philippine Red Cross, Philippine Coast Guard, local police and firefighters were deployed to the area as the footage showed people clinging to ropes to cross the flood.
Lito Castro, Batangas Disaster Risk Reduction and Management Council chief, said in a phone interview around 8 p.m. on Sunday that he was pleading for more volunteers from regional government agencies to help respond to the "emergency" situation in Tierra Verde.
He said at least 300 families needed rescue but "we still have to verify."
Castro said the flood was waist-deep at one point but some residents reported that the flooding reached the roof of jeepneys and second floors of homes.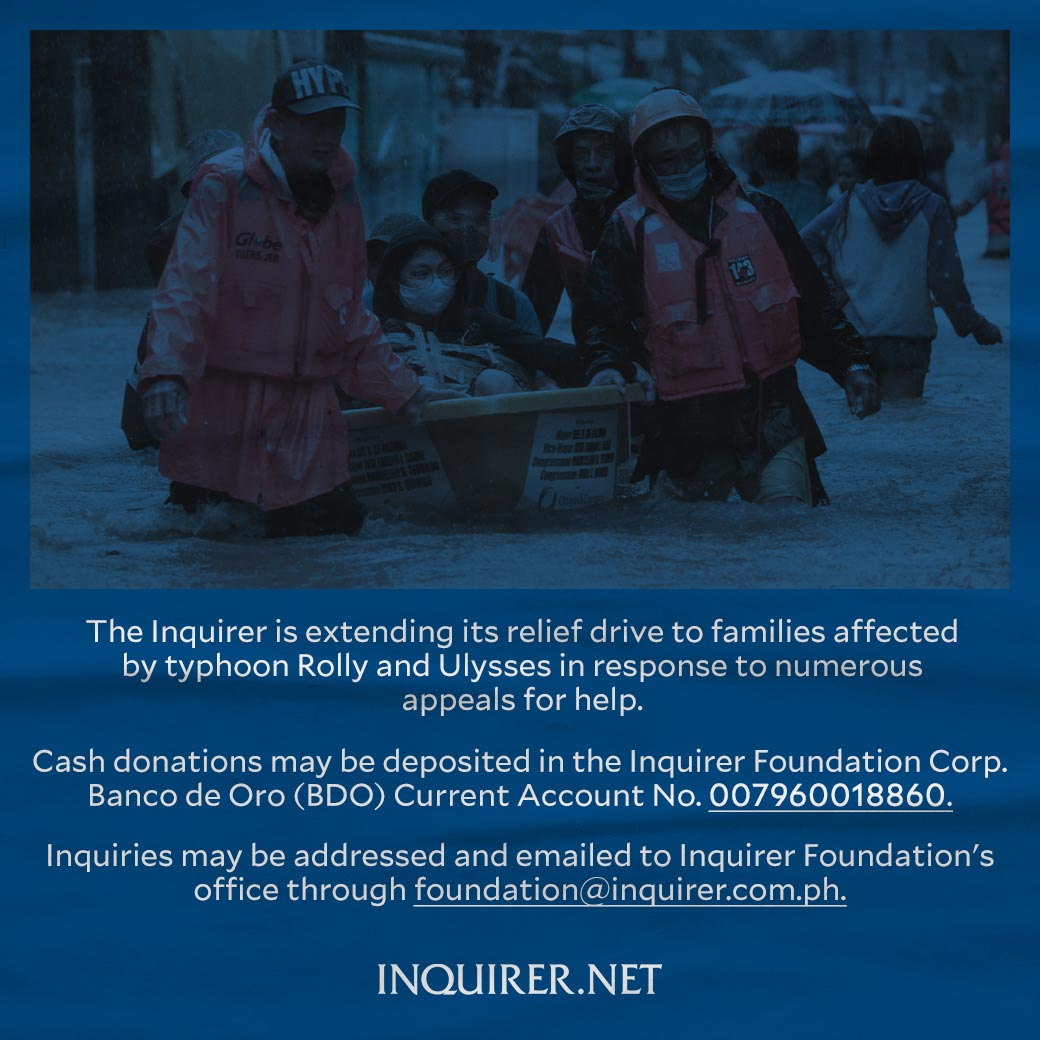 Subscribe to INQUIRER PLUS to get access to The Philippine Daily Inquirer & other 70+ titles, share up to 5 gadgets, listen to the news, download as early as 4am & share articles on social media. Call 896 6000.