Waves form in Laguna Lake as water rises
SAN PEDRO CITY — Sieches or strong waves were seen in the Laguna Lake as the water kept rising and threatening lakeshore communities in Laguna.
The winds brought by Super Typhoon Rolly (international name: Goni) on Sunday were pushing the lake water from its western portion in Angono, Rizal towards the south in Los Baños, Laguna.
The lake water level also continued to rise from 12.18 meters as of 8 am to 12.24 meters as of 10 am on Sunday, according to the Laguna Lake Development Authority (LLDA).
A portion of the lake somewhere in Los Baños had reached 13 meters, past 12 noon.
The maximum or critical water level of the lake is 12.50 meters. More than that, it could trigger shoreland flooding, warned Emil Hernandez of the LLDA Environemntal Regulations Department.
Lake water also rose in parts of Jala-jala, Rizal.
"Based on the (typhoon's) direction, there's a good chance the water would increase 2 to 3 meters or more," Hernandez said. "And this is (happening) even before the typhoon actually hits," he added.
In Batangas province, 423 families were evacuated as of 9 a.m. Sunday from 13 municipalities and cities, according to provincial disaster response chief Lito Castro.
Authorities were also monitoring possible mudflows in the Taal lakeshore towns of Agoncillo, Laurel, and Talisay where the Taal volcano eruption in January left piles of volcanic ash.
JE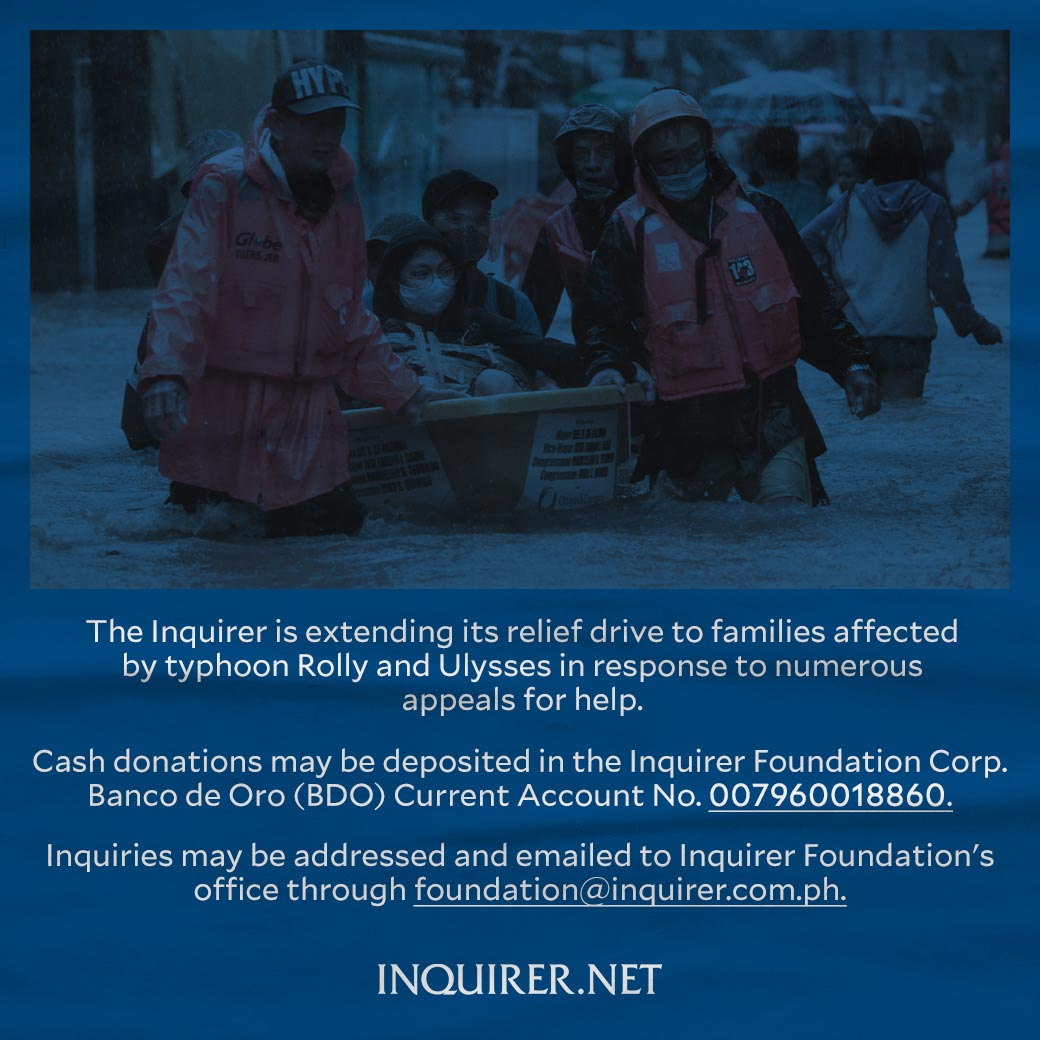 Subscribe to INQUIRER PLUS to get access to The Philippine Daily Inquirer & other 70+ titles, share up to 5 gadgets, listen to the news, download as early as 4am & share articles on social media. Call 896 6000.