Typhoon Rolly now packs with 185 kph winds and intensifying – Pagasa
SLIGHT CHANCE OF TURNING INTO SUPER TYPHOON SEEN | SIGNAL NO. 1 UP IN CATANDUANES
MANILA, Philippines — Typhoon Rolly intensified again as of Friday afternoon, but the Philippine Atmospheric, Geophysical and Astronomical Services Administration (Pagasa) expects it to intensify further.
The latest severe weather bulletin showed that Rolly now packs maximum sustained winds of 185 kilometers per hour (kph), and gustiness of up to 230 kph.  Pagasa now raises the possibility of it becoming a super typhoon by local categories.
This coincides with earlier predictions from the United States Joint Typhoon Warning Center that Rolly may reach a peak intensity of 240 kph.  But Pagasa says that as of now, they expect it to intensify until 195 kph.
It was last seen 980 kilometers east of Casiguran, Aurora, and is still moving west at 20 kph.
Rolly is expected still to turn southwest between Friday night and Saturday morning, continuing to move near the Bicol Region.  It may make as slight west-northwest nudge between Saturday and Sunday, which means that it may make landfall over Aurora or northern Quezon province.
Tropical Cyclone Wind Signal No. 1 is already raised over Catanduanes, as it may start feeling wind speeds of 30 kph to 60 kph in the next 36 hours. [ac]
Click here for more weather related news.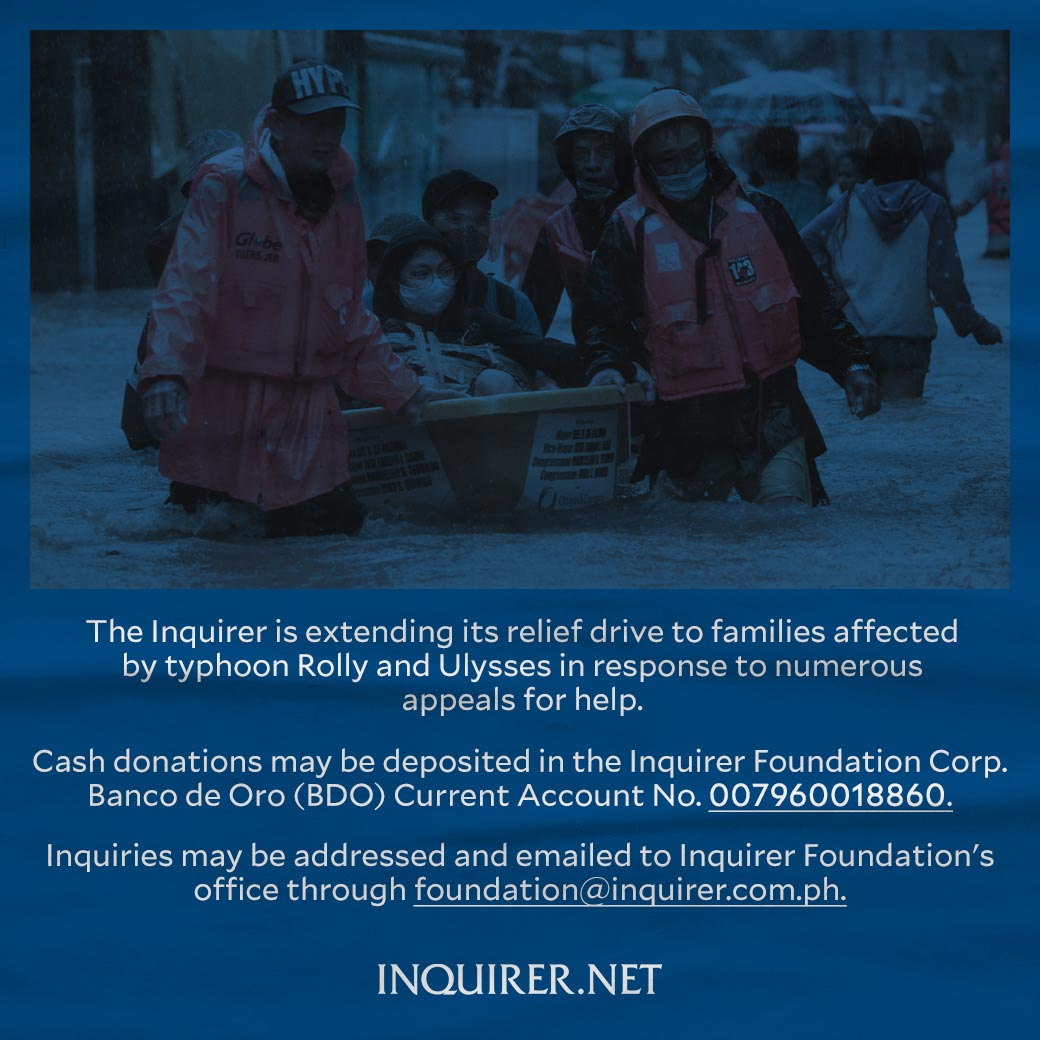 Subscribe to INQUIRER PLUS to get access to The Philippine Daily Inquirer & other 70+ titles, share up to 5 gadgets, listen to the news, download as early as 4am & share articles on social media. Call 896 6000.