Ombudsman sues Arroyo, Abalos over NBN deal
The Office of the Ombudsman on Wednesday filed a graft case at the Sandiganbayan against former President Gloria Macapagal-Arroyo in connection with the scuttled National Broadband Network (NBN) deal with China, Philippine Daily Inquirer sources said.
Charged along with Arroyo were former Transportation and Communication Secretary Leandro Mendoza and former Commission on Elections (Comelec) Chairman Benjamin Abalos, according to two court  sources, who asked not to be identified because they did not have permission to discuss the matter.
Ronald Llamas, presidential adviser on political affairs, confirmed the news Wednesday night, saying he got the confirmation "from various sources."
The case for violation of the antigraft law was filed at around 4:30 p.m. by staff members from the Office of the Ombudsman's central office, the court sources said, adding that the charge sheet had already been assigned  a case number.
The Inquirer tried to get official comment from Ombudsman Conchita Carpio Morales' spokesperson, Asryman Rafanan, but failed to reach him.
The case stemmed from the criminal complaint filed by Bayan Muna Representative Teodoro Casiño in connection with the scrapped $329-million NBN deal with China's ZTE Corp. designed to connect government offices in the country through a broadband network.
Voluminous documents
The Arroyo administration scrapped the deal in 2007 amid allegations of overpricing and bribery involving several Philippine government officials. The allegations also triggered a congressional inquiry.
The court sources said Ombudsman staff members, one of them a woman, went to the Sandiganbayan shortly before it closed for the day Wednesday and filed the case, handing voluminous documents to the court staff.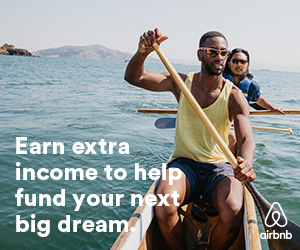 "The case has already been given a number," one of the sources said.
Arroyo is currently detained at Veterans Memorial Medical Center in connection with an electoral sabotage case filed against her before the Pasay Regional Trial Court arising from alleged rigging of the results of the 2007 senatorial elections.
'Significant step'
Llamas told the Inquirer by phone : "We received the news of the Ombudsman's decision to file charges against GMA (Arroyo) the same time as the media and the public."
"We welcome the development as it is another significant step in the process of holding officials from the previous administration, including GMA, to answer for various charges of alleged corruption and other abuses," Llamas said. "As with the electoral sabotage case already pending against her, GMA will now be given her day in court. The truth of these allegations will be settled and, hopefully, those responsible will be held accountable."
"This clearly demonstrates that our institutions for justice and accountability are slowly yet surely getting back on track," Llamas said.
Subscribe to INQUIRER PLUS to get access to The Philippine Daily Inquirer & other 70+ titles, share up to 5 gadgets, listen to the news, download as early as 4am & share articles on social media. Call 896 6000.