Aquino names Dellosa new AFP chief
MANILA, Philippines — Lieutenant General Jessie Dellosa took over as 43rd chief of staff of the Armed Forces of the Philippines (AFP) in a change of command ceremony at Camp Aguinaldo Monday.
Dellosa replaced General Eduardo Oban Jr. who retired from service. Oban is to formally step down from his post December 13, his scheduled mandatory retirement.
Although sources have earlier identified Dellosa as the new military chief, President Benigno Aquino III did not officially name him as Oban's successor until the turnover rites in Camp Aguinaldo.
In his assumption speech, he said that the AFP shall focus on four themes: Territorial defense, AFP Internal Peace and Security Plan (IPSP), disaster preparedness and ongoing organizational reforms.
"Due to recent developments in the West Philippine Sea, it compels us to look into our maritime security deeply. Development of Navy and Air Force bases and facilities to efficiently respond to untoward incidents is something we can no longer ignore. With the guidance of our Department of National Defense, we shall aspire for the continuity of the modernization program of the Armed Forces of the Philippines to keep phase with the Asean countries," he said.
The military will also continue the IPSP, the AFP's campaign plan against armed threats.
"IPSP has significantly gained momentum in its first year of implementation with the influx of rebel returnees and neutralization of many personalities worthy to mention are the efforts of our present government in addressing the roots of insurgency," he added.
Meanwhile, he also reiterated the military's support to Aquino's stand for all out justice against the Moro Islamic Liberation Front (MILF).
"We fully support our President's stand for 'all out justice and not all out war.' Experience has shown us that the Mindanao crisis cannot be solved through a purely military solution because the problems in Muslim Mindanao are multi-faceted," Dellosa said.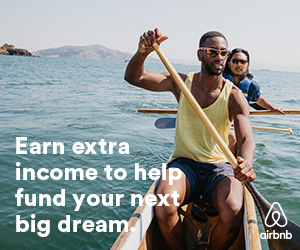 "Your AFP shall promote peace process as the centerpiece of our internal peace and security program," he said.
He also stressed the military's mandate to "not only protect the people from the lawless elements but also to help our local government units in protecting the lives and properties in times of calamities and disasters."
He also said the AFP will review its strategic reservist program for territorial defense and against natural calamities.
Meanwhile, Dellosa's predecessor, Oban said that there was no practice of corruption in their ranks as he stepped down from his post.
"From General Headquarters down to the lowest ranking foot soldier, we worked doubly hard on our continuing efforts to reform our organization, and remove every vestige of corruption in our ranks. And as I stepped down today, I can proudly say, that we have succeeded in re-strengthening unto ourselves, the values of honesty and integrity, the basic ingredients that make us proud members of the AFP," he said.
"Kaya kong ipagmalaki sa ating mga kababayan, na walang magnanakaw sa ating hukbong sandatahan (I can claim to our countrymen that there are no thieves in our armed forces)," Oban said.
"Mga kasama, gusto kong ipagmalaki natin na hindi ako nagbago sa posisyon ng chief of staff, pumasok ako na Oban, at lalabas pa rin na Oban, walang baon (My fellow soldiers, let us be proud that I did not change when I took the post of chief of staff. I came in as Oban and I will leave as Oban, no farewell monetary gift)," the former military chief added.
Dellosa was born in Bacon, Sorsogon and grew up in Lucena City where he finished his elementary and secondary education. As a military officer, his other positions prior to his post as Northern Luzon Command (NolCom) commander include: Commanding General of the 2nd Infantry Division, Deputy Commander of Central Command in Visayas, Commandant of Cadets at the Philippine Military Academy.
Dellosa is a member of Philippine Military Academy "Matapat" Class of 1979. He was the commander of the NolCom prior to his appointment as chief of staff.
He was also the Group Commander of the Special Operation Task Group "Sulu" instrumental in the neutralization of Abu Sayyaf leader Abu Solaiman and the release of the Burnham couple in 2007.
He was also the commanding officer of the Special Reaction Unit of the Presidential Security Group during the time of President Corazon Aquino.
Originally posted at 10:56 am | Monday, December 12, 2011
Subscribe to INQUIRER PLUS to get access to The Philippine Daily Inquirer & other 70+ titles, share up to 5 gadgets, listen to the news, download as early as 4am & share articles on social media. Call 896 6000.