Businessman nabbed for possession of loose firearms, grenade
MANILA, Philippines — A businessman was arrested on Wednesday in Pasay City for possession of loose firearms, several bullets, and a hand grenade.
The arrest was made as police  intensify its drive against loose firearms as the forthcoming 2019 elections draw near.
Police identified the suspect as Romeo Madaje, 55, who was arrested by elements of the National Capital Region Police Office (NCRPO) through its "Oplan Katok" operation and with the help of his neighbors who tipped about his alleged firearms.
According to the NCRPO, a search warrant was issued by a Pasay City court against Madaje, which led to his arrest in Barangay 77 at around 5:30 a.m.
Police also recovered from Madaje a 9mm pistol and its 2 magazines and 36 bullets, a Colt MK IV Series 80 with a magazine, six bullets for a caliber 380 pistol, and a hand grenade.
The suspect and the confiscated evidence were brought to the Regional Special Operations Unit of the NCRPO in Taguig City, while the hand grenade was turned over to the Pasay City Police Station for safekeeping and examination.
NCRPO chief Director Guillermo Eleazar said the Metro Manila police have intensified its campaign against loose firearms as the midterm elections draw near.
"Kaya nga meron tayong 'Oplan Katok' [kung saan] ang ating mga kapulisan ay umiikot para puntahan 'yung mga may-ari ng expired na licensed na mga baril, para i-surrender nila at matulungan silang magrenew ng mga expired na lisensya ng baril," he said in a statement.
(That's why we have "Oplan Katok" where our police go to owners of guns with expired licenses so they can surrender their firearms and we can help them renew its licenses.)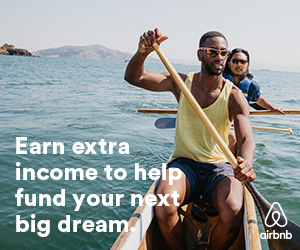 He also called on owners of such firearms to coordinate with the nearest police station for the renewal of their licenses.
"Otherwise we'll be forced to conduct case build-up operation at kung kinakailangan ay maghahain kami ng search warrant (and we will serve a search warrant if needed)," Eleazar said. /ee
Subscribe to INQUIRER PLUS to get access to The Philippine Daily Inquirer & other 70+ titles, share up to 5 gadgets, listen to the news, download as early as 4am & share articles on social media. Call 896 6000.